Midsummer founder wins innovation award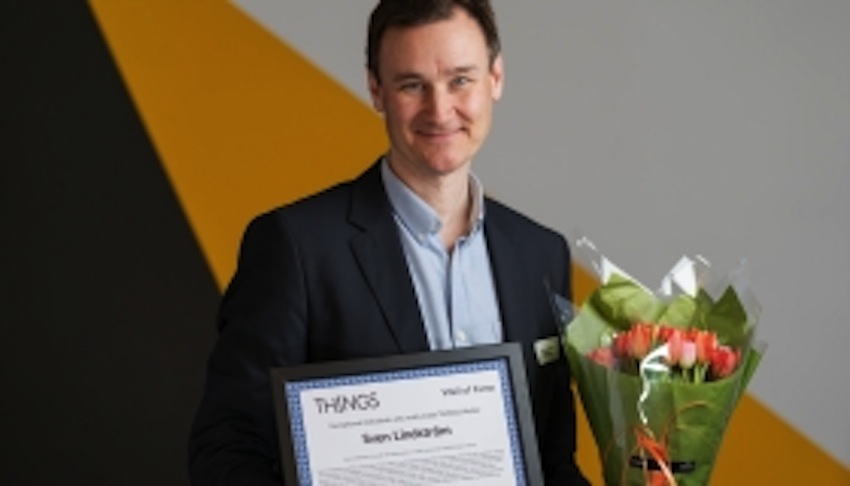 Sven Lindström receives annual Swedish high tech 'THINGS Wall of Fame' award

Sven Lindström, founder and CEO of Swedish CIGS solar energy firm Midsummer, has been named as the recipient of the annual Swedish hightech award 'THINGS Wall of Fame' for having built a large and successful technology company.
He received the award at a grande ceremony in Stockholm in front of 250 captains of industry last week.
THINGS Wall of Fame award is presented each year to an exceptional individual who has "built a successful business empire based on pioneering innovative hardware technology". Earlier winners include Martin Gren (founder of Axis), John Elvesjö (founder of Tobii), Stina Eherensvärd (founder of Yubico) och Nicolas Hassbjer (founder of HMS).
The Jury commented: "Sven Lindström and his co-founders have taken a well-proven production technology from the CD industry and in an innovative way applied it in a new growing industry. Fifteen years ago, they started an ambitious development project, both technically and financially challenging, and have managed to develop a world-unique thin film solar production equipment. The development took several years and meanwhile the market for solar production equipment collapsed. With a great amount of stubbornness and unwavering endurance, Sven and his team have finally succeeded and sold several machine lines and last year successfully listed the company on Nasdaq First North."
Lindström has more than 20 years of experience from global business and exports and development of hightech manufacturing equipment. He founded Midsummer in 2004 together with three other engineers with experience from Swedish machine makers M2 Engineering and Mycronic Laser Systems.