CoInnovateCS networking event to drive collaboration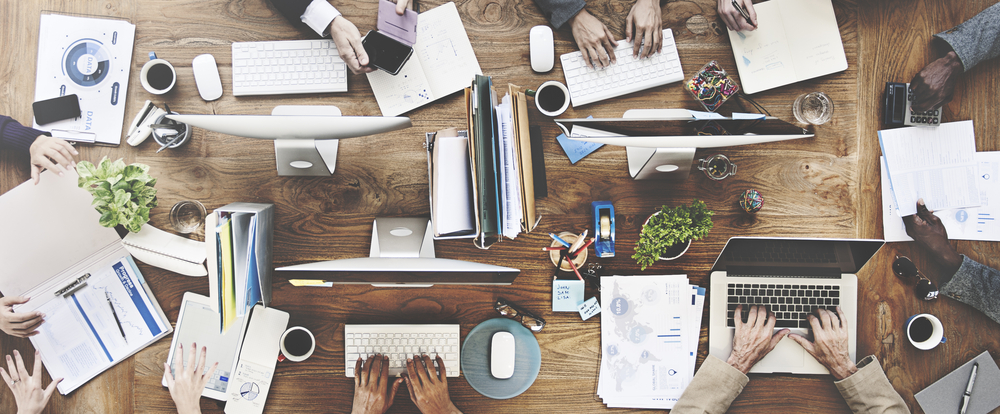 Minneapolis-based one day event aims to foster collaboration and innovation across the compound semiconductor supply chain
A new networking day hopes to drive collaboration and innovation in the compound semiconductor supply chain and allow more participants to join the discussion. The inaugural CoInnovateCS event will be held in the US in Minneapolis and is co-located with the CS MANTECH (May 2-3rd 2019) conference.
CoInnovateCS (www.coinnvatecs.com) is a focused one-day event designed to provide the framework needed to bring differentiated compound semiconductor products to market quickly. The concept was born out of big industry realising that they need to collaborate with supply chain partners and universities to look outside for solutions to solve those problems they can't crack on their own.
David Cheskis, VP of strategic marketing at IQE, will be chairing the event. He is an expert in semiconductors and optoelectronics and started the world's first 6-inch GaAs VCSEL wafer foundry at Anadigics (subsequently acquired by II-VI).
"Much has changed in the semiconductor industry over the last fifty years. Gone are the large corporate research departments isolated in silos that fuelled innovations behind the digital revolution of the 20th century. Collaboration is the name of the game for 21st century technological innovation," says Cheskis.
"While some notable system providers seek to increase their competitiveness and protect their IP by building in-house capabilities in chip-level development, there have been a number of interesting new entrants, acquisitions and top-level hires. As these capabilities grow, these companies are beginning to reach into the compound semiconductor components that are becoming increasingly critical to overall system performance."
He continues: "The technology mega-trends that underpin the race towards the top of the 'value-through-data' food-chain are those that enable smart and connected systems, namely AI and data science, wireless and 5G connectivity, high-speed optical interconnects for managing communications systems and data-centre bottlenecks and sensing (including LiDAR and 3D sensing) to build 'awareness' for IoT solutions, autonomous systems and robotics.

"While much attention is focused on systems, the grand challenges are no longer in software alone, but also in hardware development. This means that industry leaders are naturally looking to keep further development in-house. As we have seen in the past, and is evident today, the powerhouses will invest in building capabilities that will give them a competitive advantage. Turning our attention to compound semiconductors, the picture is somewhat different and those who believe they can build in-house expertise are perhaps in for a bumpy ride. The complexities of the epitaxial growth and fabrications processes, and the material-process interactions, should not be underestimated, not to mention the cost of ownership," says Cheskis.
CoInnovateCS is a recognition by some of the large organisations of the value that a joined-up CS supply chain can bring to the table, which is why they will be sharing their challenges with the CS community at CoInnovateCS. With experts and innovators from across academia and industry, from startups to large organisations, industry-led challenges will be addressed in each of the market areas at the networking event with collaborative discussions fostering innovative solutions to these challenges.