Navitas GaNFast improves emergency lighting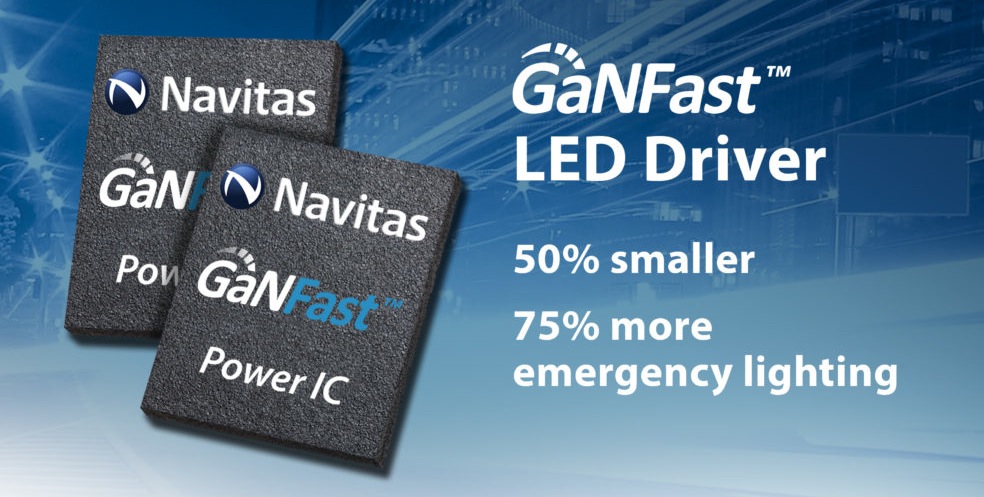 GaN power ICs increase emergency lighting by 75 percent in Fulham's HotSpot Plus power system
Navitas Semiconductor has announced that its GaNFast power ICs have been designed into Fulham's HotSpot Plus FHSAC1-UNV-70S, a high-reliability 70W normal + 7W emergency back-up lighting power system.
Fulham is a US-based provider of commercial lighting components and electronics for lighting, parking structure, signage, horticultural, UV and other applications.

According to Navitas, the high power density of its GaNFast technology enables a two-to-one reduction in LED hardware and leaves room to expand battery size to 14.4 Whr and increase emergency lighting by 75 percent when compared to similar sized 4W emergency-only systems.

"With the HotSpot Plus 70S, our goal was to provide an LED driver plus Emergency LED driver with integrated batteries in the same size as a single function non-emergency LED driver, and the Navitas GaNFast power ICs enabled us to reach this goal," said Alvaro Garcia, senior director, product management, Fulham. "This significant achievement is an industry first, which will enable our customers to design smaller more cost effective LED lighting systems."

"Navitas is very pleased to partner with Fulham in creating these next-generation GaNFast lighting systems." said Gene Sheridan, Navitas CEO. "Fulham joins a rapidly-growing list of mobile and consumer brands in high volume production with GaN power ICs that are setting a new standard in energy savings and power density".