Toyoda Gosei Develops 100A Vertical GaN device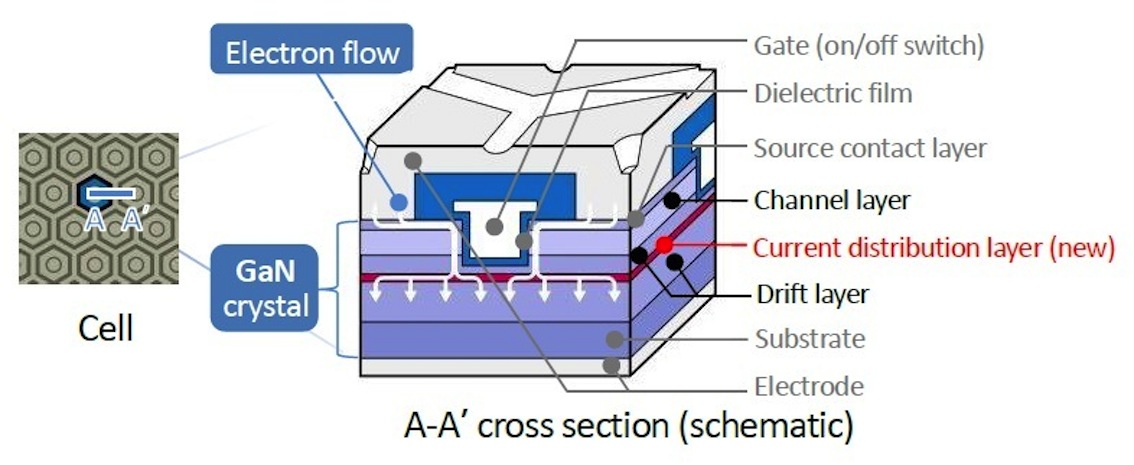 New current distribution layer lowers electric resistance by expanding the flow of electricity on the drift layer

Japanese company Toyoda Gosei has developed a vertical GaN power semiconductor device with high current operation of 100A on a single chip, one of the highest levels yet achieved.
The company's latest development, which has doubled the electric current capacity from the previous 50A to 100A on a single chip, is the introduction of a new current distribution layer that lowers electric resistance by expanding the flow of electricity on the drift layer.

With this combination, Toyoda Gosei has achieved high breakdown voltage (1.2kV level) and low resistance (1.8mΩcm2), and high frequency operation (≥10MHz).

This new technology was presented at the 31st IEEE International Symposium on Power Semiconductor Devices and ICs (ISPSD) held in Shanghai, China in May 19-23, 2019.