Atom Power SiC Modules UL Recognised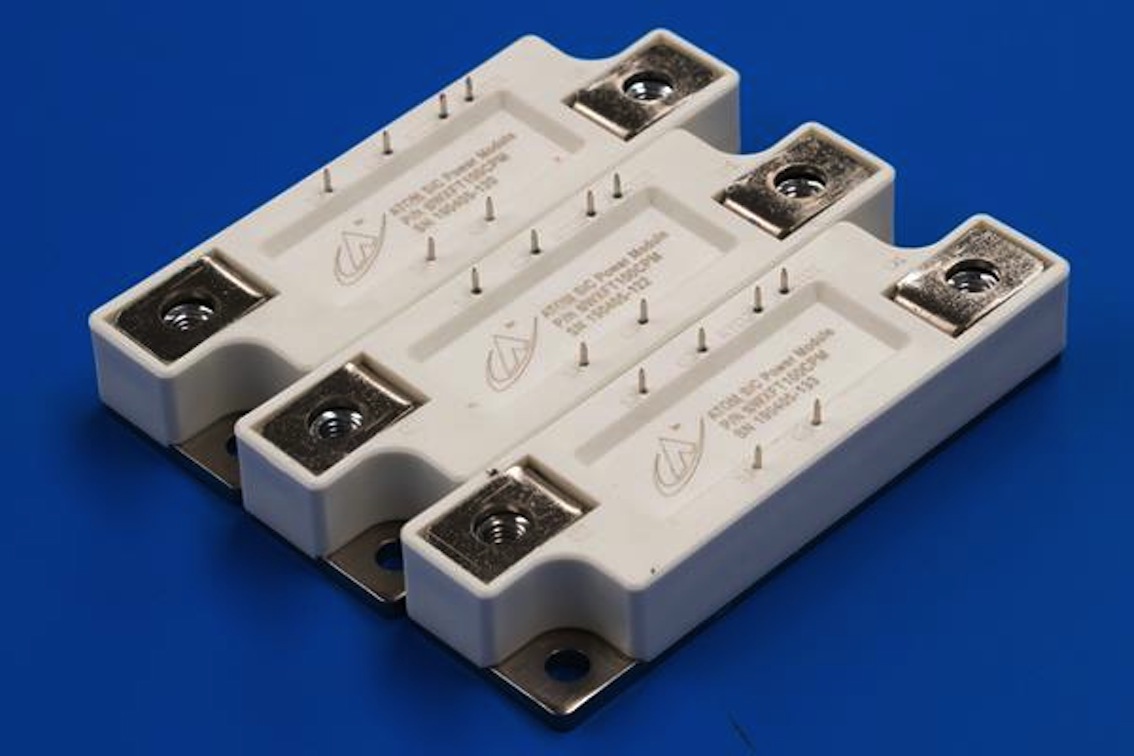 Proprietary SiC module design targeted at vertically integrating future circuit breakers

Atom Power, the US start-up behind the world's first digital circuit breaker, has announced its SiC power modules, models SWXFT100CPM and SWXFT50CPM, are UL Recognised to UL 1557. Atom Power's digital solid-state circuit breaker, the Atom Switch, was recently the first of its kind listed to UL 489I, cementing the company as a leader in solid-state circuit protection.

Atom Power is the first company to use Wide Band Gap semiconductors in commercially available solid state circuit breakers. Most module packages for WBG semiconductors are designed for power conversion applications (AC-to-DC or DC-to-AC), which means today's off-the-shelf WBG package designs are not conducive for circuit protection applications.
In order to reduce costs and create a more manufacturable product for the future, the team needed a better implementation of semiconductors than were readily available.
"Our team was challenged by the limitations of off-the-shelf designs," said Atom Power CTO Denis Kouroussis. "To make the best product possible for our next generation of circuit breakers, we took the module manufacturing of our Wide Band Gap semiconductors in-house and designed them to our specific requirements."
Atom Power's proprietary SiC module design allows the company to vertically integrate its future circuit breaker products with the flexibility to design for all frame sizes of circuit protection in an efficient and cost effective manner.
Atom Power's intelligent product suite currently includes a first generation circuit breaker (Atom Switch), distribution panel (Atom Panel) and software (Atom OS) that forms the fastest power distribution system ever, enabling circuit interruption capabilities up to 100,000-amps and reducing electrical explosion hazards to almost nothing.
"Commercial and industrial buildings are long overdue for safer, smarter power distribution and circuit protection," said Ryan Kennedy, CEO of Atom Power. "Bringing a more advanced and versatile option to market has been a labor of love. We are proud to see our mission come to fruition with our SiC semiconductor modules as UL Recognised, which will enable our next generation of solid state circuit breakers to be more easily manufactured at a reduced cost."