Lumileds Targets Surveillance with Luxeon IR range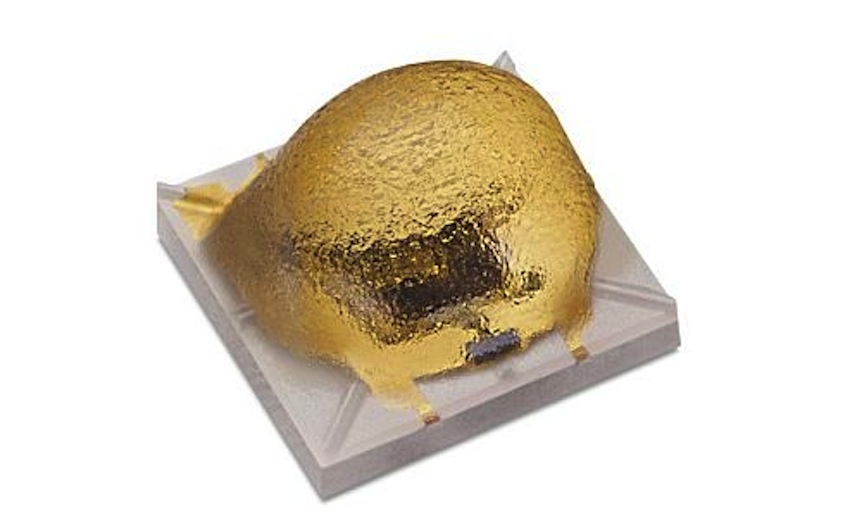 Combines high radiant power of 1,450 mW with an asymmetric dome that improves image uniformity

Lumileds has announced the latest addition to its Luxeon IR family, the Luxeon IR Domed Asymmetric, that matches the Field-of-View (FoV) aspect ratio of typical cameras used in surveillance, machine vision and time-of-flight systems. The 95 x 58 inch design dramatically improves image uniformity.

"The asymmetric dome targets long range applications such as professional surveillance and machine vision systems as well as Time-of-Flight applications that rely on image uniformity across an entire field. By matching the sensor's aspect ratio, we get the highest utilization of light by uniformly matching the FoV of the camera. This increases system efficiency and offers a path to lower system cost and better performance," explained Wouter Schrama, senior product manager IR Products, Lumileds.
The Luxeon IR Domed Asymmetric delivers radiant power of 1350 mW at 850 nm and 1450 mW at 940 nm. The emitters are offered in a 3.7 x 3.7 mm package with standard 3-pad configuration for direct upgrade of existing circuit board designs.
Component quality is ensured by the use of the highest quality silicone dome, gold-finished solder pads and gold-based bond wires for corrosion resistance. The ceramic package uses the industry's lowest thermal resistance substrate (2.5°C/W) for rapid removal of heat, smaller optics and more compact camera designs.