Midsummer reports half year 2019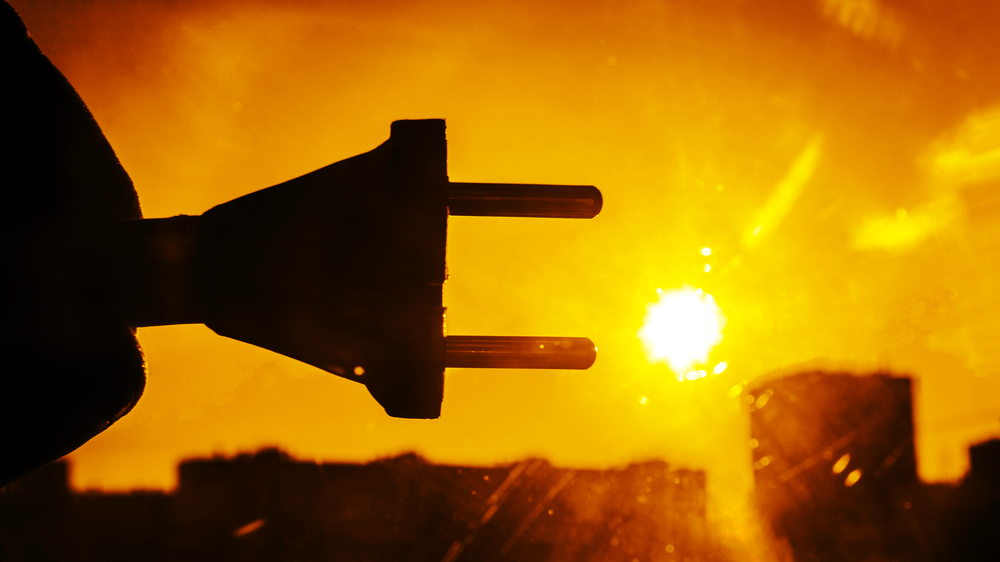 Company continues to expand and focus on the consumer solar energy market

Swedish CIGS Solar energy technology firm Midsummer has presented its interim report for the first half year of 2019.

Midsummer reported net sales of SEK 133.4 million [€12.5m] in the first half of the year and operating profits of SEK 11.0 million [€1.0m]. During the second quarter of 2019, the company has, among other things, started a collaboration with Sweden's largest manufacturer of roof tiles Benders and its new curved solar panel roof tile and also increased the number of employees to over 100.
Midsummer's revenues for the second quarter of 2019 amounted to SEK 106.5 million (~ €10.0m), for the first half of 2019, totalled SEK 133.4 million (~€12.5m) Most of this revenue comes from the completion of DUO machines to the new factory in China, which was inaugurated during the summer.
The Group's operating profits for the second quarter was SEK 2.9 million (€270, 000) and for the first half year SEK 11.0 million (€1.0m).
For this interim report, Midsummer has changed accounting principles from K3 to IFRS, which makes the principle of revenue recognition different from previous financial reports. (During the first half of 2018, Midsummer's sales amounted to SEK 103 million with an operating profit of SEK 19 million, but this is thus not directly comparable with today's figures.)

"We surpassed 100 employees this summer and are still looking for engineers, mechanics, electricians and programmers", said Sven Lindström, CEO of Midsummer AB.

During the second quarter, the company has worked on launching a new collaboration with Benders and the new curved solar panel that fits most of Sweden's houses with roof tiles. The solar panel for the Palema model - Sweden's best-selling roofing tile - has been well received and the company has received many inquiries ahead of the deliveries that will take place this autumn.

"Our focus on the consumer market is important. We are absolutely convinced that easy-to-install, well-integrated and aesthetically pleasing roofs will have more people choosing solar energy", said Sven Lindström. "It should become natural for a roof – new and old – to not only protect the house but also generate energy for its owner."

During the quarter, Midsummer also launched a new metal roof with integrated solar cells in a slimmer version more adapted for solar cells, under its own brand Midsummer solar roofs. This gives a higher energy density, more watts per square meter.
The Green Bond offers new opportunities
With the Green Bond in place, Midsummer has continued its expansion at the factory in Järfälla, Sweden. The production capacity is being expanded and during the summer the company has received new equipment to further increase its production capacity.

Midsummer is negotiating several major projects in Asia in which the green bond plays a key role in the ability to complete these deals on good terms.

"With the soon-to-be listing of the Green Bond on a regulated market (Nasdaq Sustainable debt), we will follow a new regulatory framework for accounting (IFRS) and reporting. The Q2 result is thus reported in accordance with these new rules and new figures for comparison have also been prepared for the full year 2017 and 2018 and approved by Midsummer's auditor. The new accounting rules primarily affect revenue recognition and leasing costs", said Sven Lindström.

The interim report for the second quarter of 2019 shows, among other things, the following important events during the period:

- Midsummer launched a new solar panel exclusively for Sweden's most popular roof tile Palema from Benders. The new solar panel can be mounted on existing and new Bender roofs. The solar panel is manufactured by Midsummer in Järfälla, Sweden and will be sold by Benders.

-Midsummer launched Midsummer Solar Roofs in the Nordic market. The new model solar cell roof is narrower, more aesthetically pleasing and with higher installed power per square meter than previous products. Panels can also be interconnected, so that Midsummer can deliver its metal roof with integrated solar panels in lengths up to 12 meters.

- Midsummer issued its first Green Bond. The Green Bond of SEK 200 million has a maturity of four years and runs at a variable interest rate of STIBOR 3m + 8.5 percent and was issued under a framework of SEK 500 million. The Green Bond is intended to be listed on the Nasdaq Stockholm Sustainable Bond List in August 2019.

-Sustainalytics, an independent global player within ESG ratings, gave Midsummer a rating in the upper quartile of the ESG evaluation that was done in connection with Midsummer issuing its green bond.

- Eva Kristensson, communications Director at Sodexo, was elected as a new board member for Midsummer at the Annual General Meeting on May 28.