Alta and Stanford to race GaAs-powered Solar Car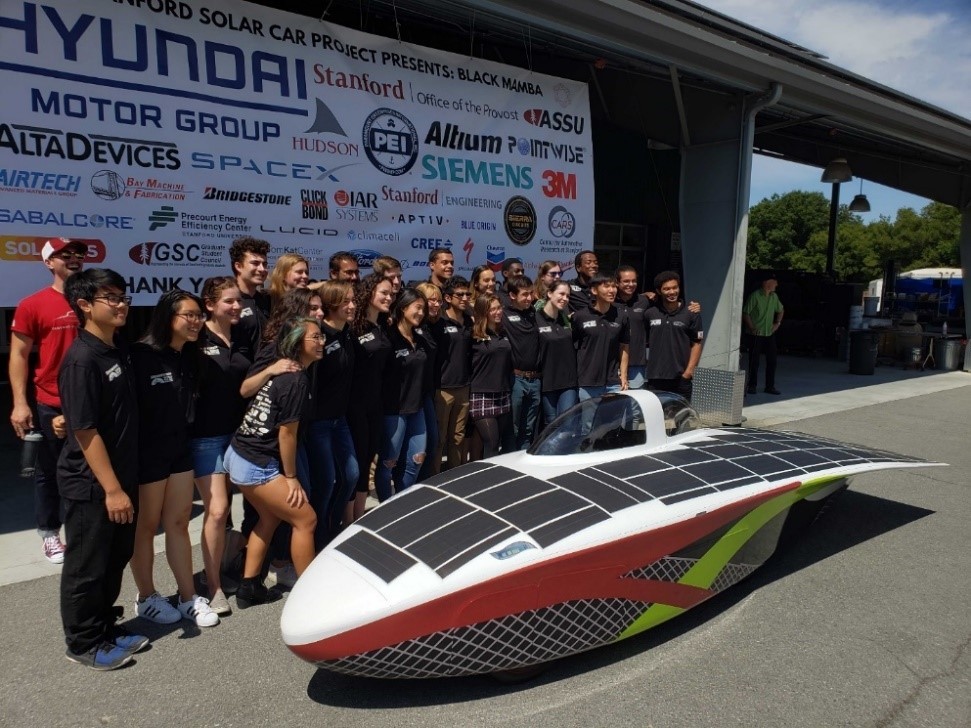 Bridgestone World Solar Challenge competitor will be the first to use low cost flexible GaAs technology

The Bridgestone World Solar Challenge (BWSC) is the world's best-known solar-powered car race. The 30 year old road race is held every two years in the Australian outback, and covers a challenging route more than 3000 kilometers (1864 miles) from Darwin to Adelaide.
Over 50 teams, composed of students from high schools and colleges, will compete in pushing the limits of technological innovation.
This year a solar car built by a team at Stanford University will be powered by Alta Devices' flexible GaAs solar technology. They claim that this is the first time in BWSC's history that a solar car will use flexible, glass-free solar that also delivers high levels of power, and can also be manufactured at cost-effective prices.
The race rules mandate that the cars must be designed, built, and raced by the teams, and run primarily on solar power, with very limited use of stored energy.

Stanford's 2019 SSCP solar car, called 'Black Mamba' has a new sleek design versus previous team cars, and the Stanford team built a custom oven to cure the large shell composites in. The car is the 14th solar car that the Stanford team has designed. This year's design is asymmetrical with a single aerodynamic shell covering the body. Alta Devices solar cells have been integrated onto the top surface of the vehicle.
"For solar to be realistic for the broad auto market, it needs to have several important characteristics," said Jian Ding, Alta Devices CEO. "It must be flexible enough to conform to the surfaces of innovative vehicle designs, maintain high efficiency even in the hottest weather conditions, and be manufacturable at scale."
Due to the ability of the solar to flex, the curves of the vehicle design were preserved. Jian Ding explains: "In the future, mass-market electric vehicles will be designed for long-range, as well as safety, and sustainability. They will use extremely light-weight and aerodynamic materials. Solar will be incorporated to seamlessly cover the body of the car, maximise range, and power auxiliary systems. Whenever there is sunlight, the car will always be charging."