Transphorm and Microchip collaborate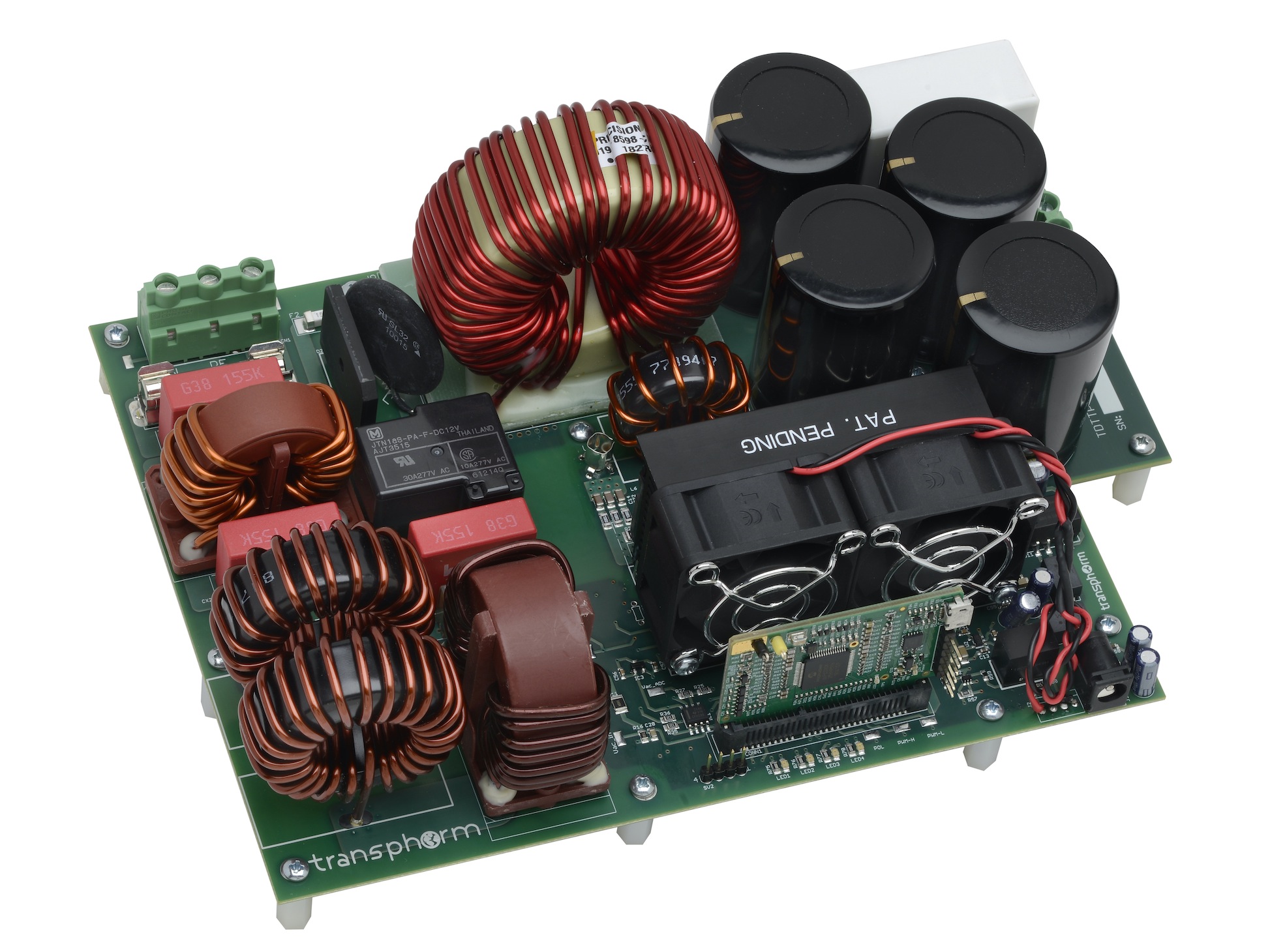 4 kW PFC GaN evaluation board with Microchip's dsPIC DSC fastracks power system development
Transphorm has announced that it has partnered with microcontroller provider Microchip Technology to integrate a Microchip dsPIC33CK digital signal controller board with Transphorm's 4 kW AC-to-DC bridgeless totem PFC GaN evaluation board.
Building on Transphorm's application support capabilities, Microchip's worldwide technical support team will also be available to developers working with the integrated Transphorm solution.
As a result, customers can access an evaluation board offering more than 99 percent efficiency and pre-programmed firmware off the shelf, now backed with global support to further simplify AC-to-DC power system designs.

"Transphorm's Microchip collaboration is a gamechanger," said Philip Zuk, VP of Worldwide Technical Marketing and North American Sales, Transphorm. "The control requirements of GaN power systems using the bridgeless totem-pole power factor correction is different than what is used to control traditional CCM boost PFCs which has long been a new challenge for some ODMs. Today, two industry leaders have partnered to reduce that knowledge gap. We're giving customers access to a disruptive GaN solution backed by a world-class global support team."

Microchip's dsPIC Digital Signal Controllers (DSCs) are supported by a set of embedded design tools created to empower developers, even those with limited expertise. These tools provide intuitive graphic user interfaces for device initialisation in Microchip's free MPLAB X Integrated Development Environment. The software tools are complemented by a full line of programmer, debugger and emulator accessories.

"Microchip's dsPIC DSCs are designed to meet the demanding control needs associated with newer digital power topologies," said Joe Thomsen, VP of MCU16, Microchip. "We are proud to work alongside a likeminded industry disruptor, Transphorm, to provide our customers this reference design including Transphorm's proven GaN devices. Our dsPIC33CK PIMs will offer engineers the flexibility and worldwide support that many designers need for their high-power solutions."