Chinese Electric Bus uses Cree SiC MOSFET in Powertrain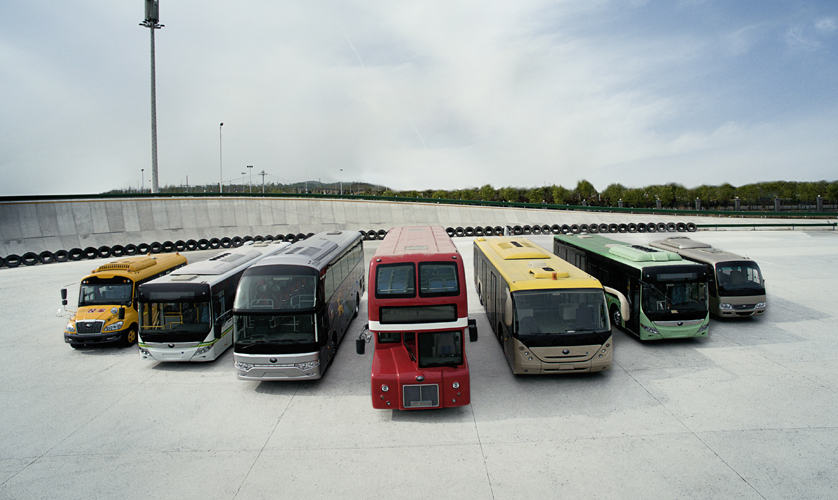 Zhengzhou Yutong Group is using Cree 1200V SiC devices in a Starpower power module for high-efficiency bus powertrain system

Cree has announced that Zhengzhou Yutong Group, a large-scale industrial Chinese manufacturer of commercial vehicles that specialises in electric buses, is using Cree 1200V SiC devices in a Starpower power module for its new high-efficiency powertrain system for electric buses. The use of SiC-based power solutions enable faster, smaller, lighter and more powerful electronic systems for commercial electric vehicles.
The parties are working together to accelerate the commercial adoption of SiC-based inverters in electric bus applications. Upon rollout, Yutong Group will deliver their first electric bus in China to use SiC in its powertrain, representing a significant advancement in providing an even more efficient e-bus to the market.

"Cree and StarPower's collective effort in driving the innovation of SiC technology perfectly fits with Yutong's high-end roadmap of powertrain products." said Wei Wei, General Manager, Electronic Devices Business Unit Yutong Group. "Yutong is committed to helping travelers experience the comfort and beauty of the world through sustainable bus travel, and this collaboration ensures we are able to provide an even more efficient electric bus through the benefits of SiC."

Coupled with StarPower's power module technology, the use of Cree's SiC-based MOSFET in the powertrain will help extend driving range while lowering weight and conserving space.

"StarPower entered the new energy vehicle market in 2008 and, in that time, we have won the recognition from worldwide new energy vehicle customers as a leader in the space. It's our great honor to become the power module supplier of the Yutong powertrain system," said Shen Hua, CEO of StarPower. "We are committed to bringing customers more state-of-the-art products and will continue strengthening our competitiveness."

Cree is currently expanding manufacturing capacity to support the expected growth of the electric vehicle marketplace. In 2022 the company plans to open the world's largest SiC fabrication facility in New York while at the same time expanding SiC crystal growth capacity at its operations in North Carolina. The company offers its SiC and GaN power and RF solutions through its Wolfspeed business unit.

"Cree's technology is at the heart of the dramatic change underway in electric vehicles for the commercial and consumer markets, and we are committed to supporting the industry as it transitions to more efficient, higher performing SiC solutions," said Gregg Lowe, CEO of Cree. "The work with StarPower and Yutong Group is a great example of how strong partnerships can deliver innovative solutions to the marketplace. As the world leader in SiC, Cree is continuing to expand capacity to meet market demands with our industry-leading power MOSFETs to help achieve a new, more efficient future."

As a power module supplier in the China market, StarPower provides a complete range of industry-leading power modules to customers. In 2017, StarPower's automotive module production headquarters was founded in Shanghai China, which enables the company to provide customers even better capacity and quality guarantees.