UV Dose Research Completed on COVID-19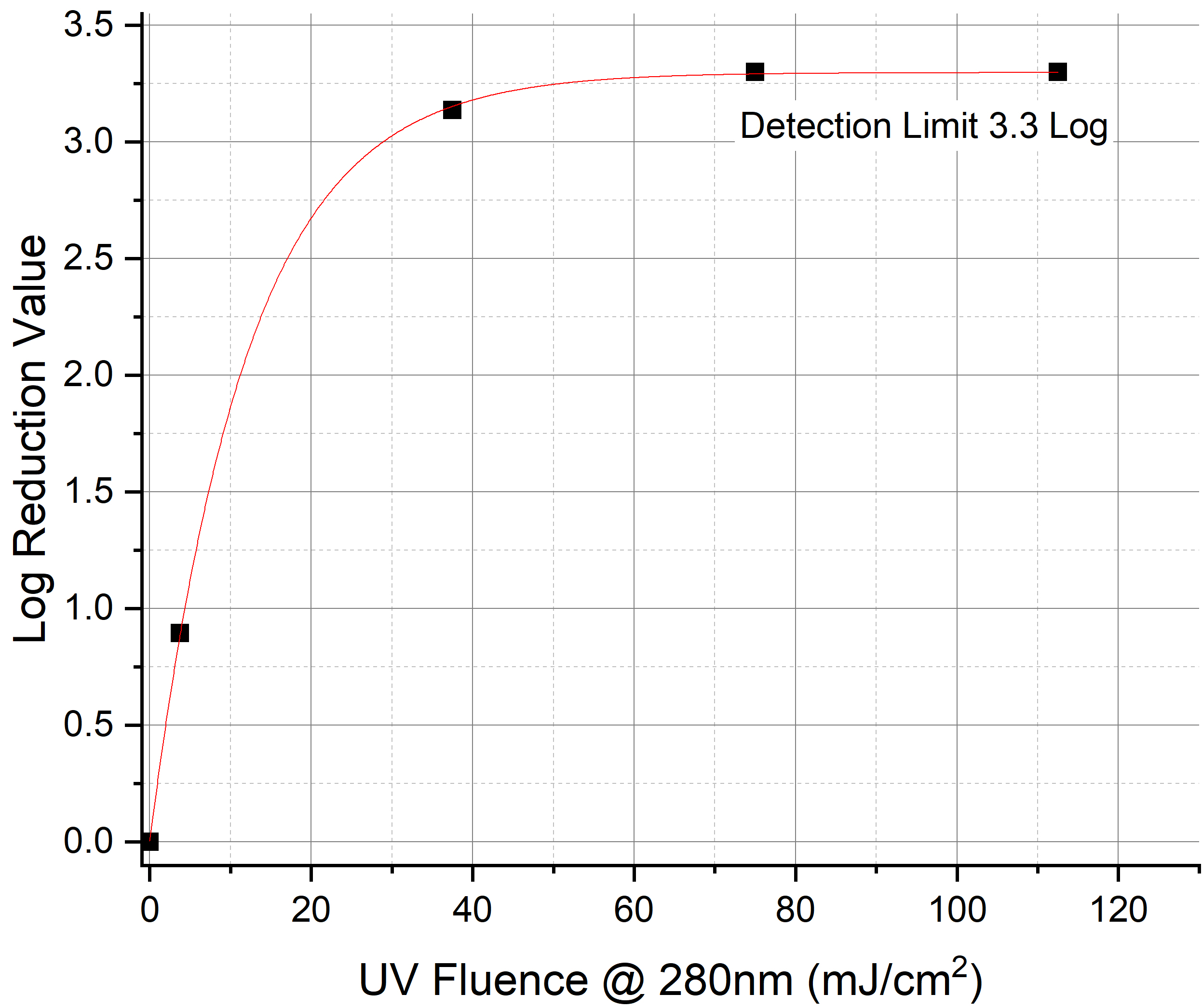 University of Miyazaki, Japan, study provides data on the disinfection possibilities of UV-LEDs to aid the fight against COVID-19

AquiSense Technologies, a maker of UV LED disinfection systems, is sharing the latest research conducted on SARS-CoV-2 (the virus which causes COVID-19) with UV-C LED technology. University of Miyazaki, Japan, conducted the research on SARS-CoV-2 isolated from the Diamond Princess cruise ship, which saw numerous cases early in the pandemic. Researchers exposed the virus to radiation from Nikkiso UV-C LEDs (280 nm peak) to determine a UV Dose response curve.

"This work certainly bolsters the case for the use of UV-C LEDs for societal benefit against SARS-CoV-2. Considering the large number of research projects underway exploring the efficacy of UV-C on the virus, we can expect the supporting body of evidence to only increase," said AquiSense CTO, Jennifer Pagan.

The study used an infectivity assay on Vero cells to measure inactivation the SARS-CoV-2 under UV-C LED irradiation. By varying exposure time for each sample the researchers were able to generate a series of data points known as a 'dose response curve'; data such as these are used throughout the UV industry, allowing system designers to match a target UV exposure to a desired degree of inactivation. This study is the first demonstration of a UV Dose response curve for SARS-CoV-2.

Analysis of these data gives a D90 value (the UV Dose required to achieve a 90% reduction) in the 4.2 – 5.3 mJ cm-2 range, indicating that SARS-CoV-2 may be more susceptible to UV exposure than other common viruses such as norovirus. However, a low starting concentration of the virus limited the maximum inactivation that could be measured to 3.3-log (99.95%) and may have resulted in an effect known as 'tailing'. Both features limit conclusions which can be drawn from the data.

The graph above shows replotting of the data presented by Inagaki, et al. 2020. The low initial concentration of viral particles within the study impacted measurement of the inactivation effect at all doses above 7.5 mJ cm-2.

Rich Simons, head of application science at AquiSense added "The more we learn about the way this virus behaves the better we can design systems to combat it effectively. This study is certainly not the end of discussion on UV as a tool for SARS-CoV-2 inactivation but adds a useful datapoint to our ongoing analysis and gives us confidence that we're on the right track."