Introducing the World's first UV-C LED Disinfection Robot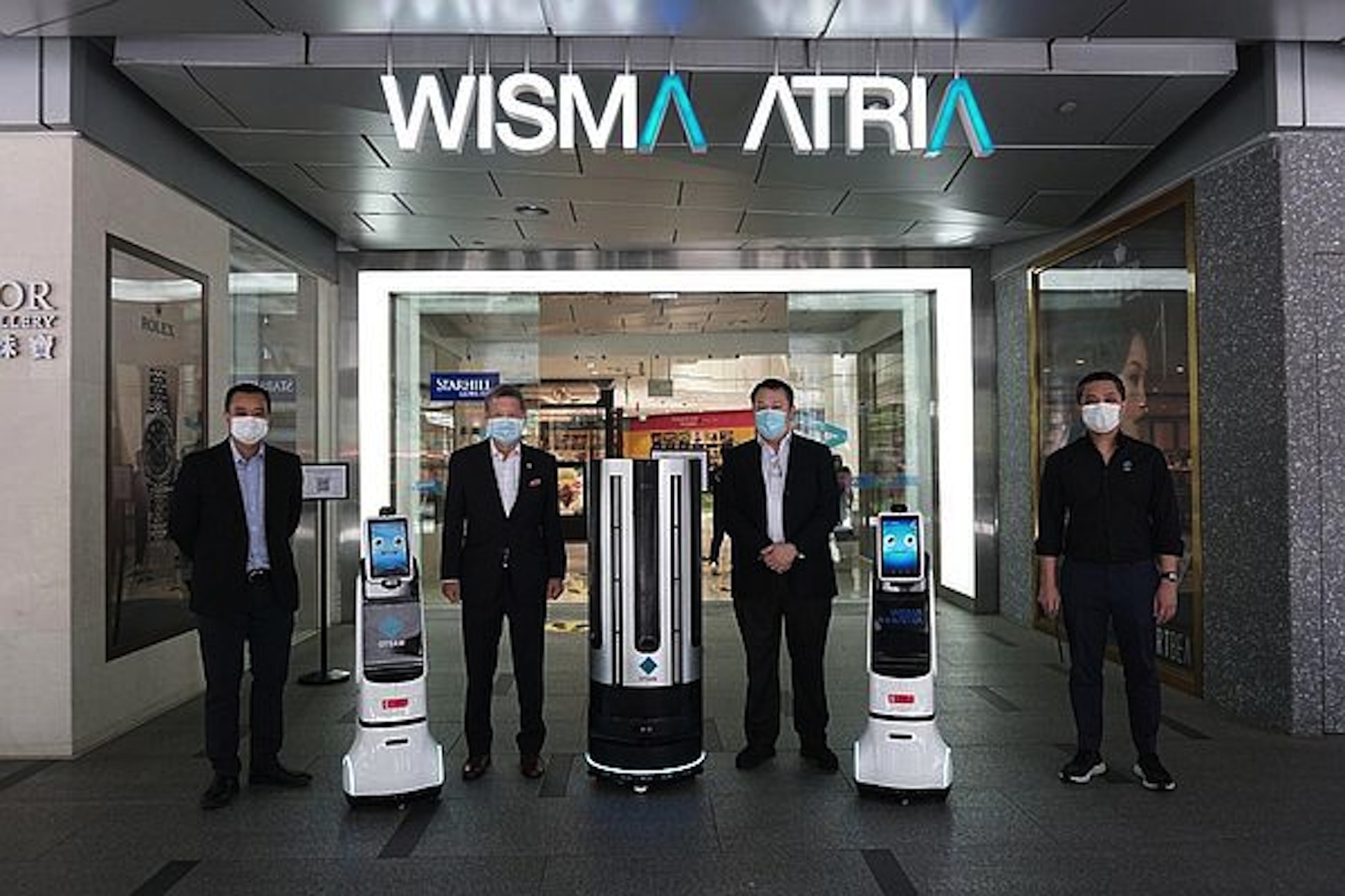 Otsaw Digital will run the first trial of its O-RX robot at the Wisma Atria in Singapore
Singapore-based robotics manufacturer Otsaw Digital has launched the world's first UV-C LED Disinfection Autonomous Robot. Otsaw has filed the relevant patents for this new innovation which it calls O-RX .
From conceptualisation, design, materials procurement, prototype testing to certification, the development of the O-RX was successfully completed in eight weeks. The O-RX has undergone the relevant safety and testing under various conditions and has been certified by internationally-accredited TUV SUD.

Eliminating the use of mercury lamps that emits harmful UV-A and UV-B radiations, the O-RX uses UV-C LED technology that emits only UV-C light, which is extremely effective when it comes to killing microbes, including harmful bacteria and coronaviruses such as COVID-19. Hence, the UV-C LED technology is much safer and non-cancerous to human skin.

Integrated with the UV-C LED technology, the O-RX is said to have a disinfection rate of more than 99.999 percent with a range of 2.5 metres and the UV-C LED technology is also more energy efficient than conventional mercury lamps by 70 percent.

Capable to be deployed for five hours on one full charge, the O-RX is also equipped with a 360-degree camera and LIDAR sensors with self-driving, collision avoidance and artificial intelligence technologies. The O-RX can be controlled and managed remotely via a fleet management control platform that is developed by Otsaw.

To help remove heat generated by the LED, the robot uses a thermal management solution developed by researchers at the Agency for Science, Technology and Research's (A*STAR) Singapore Institute of Manufacturing Technology (SIMTech).

Otsaw will be collaborating with YTL Starhill Global REIT Management, the manager of Starhill Global REIT, and will be running a trial of the O-RX at Wisma Atria commencing from 15 July 2020.

Otsaw's founder and CEO, Ling Ting Ming, commented: "Disinfection is a key part of protecting the health and safety of communities and more than ever, we need to accelerate the rate of automating disinfection as COVID-19 outbreak increased the demand and frequencies of disinfection but at the same time, manpower resources have been curtailed.

"O-RX combines innovative LED technology and robotics to allow the disinfecting process to be fully autonomous, mobile and much safer, thereby achieving a higher disinfection efficiency as compared to conventional methods and reduce the dependence of human resources."