Yole releases SiC and GaN update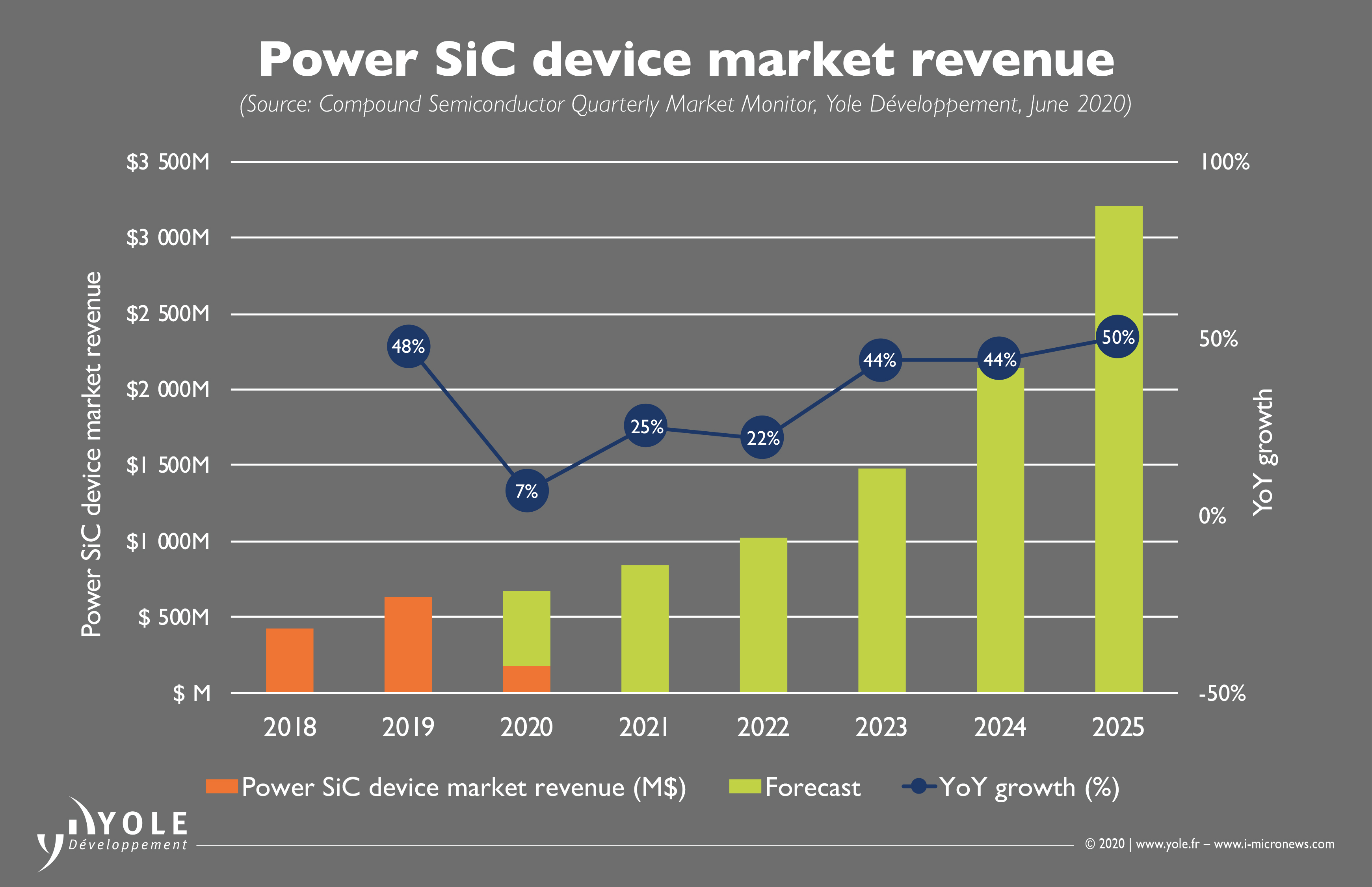 Automotive and mainstream consumer applications will drive SiC and GaN markets for years to come

The rapid evolution of the WBG compound semiconductor market between 2018 and 2019 has positioned both SiC and GaN as key materials within the power device market. There has been a remarkable shift of interest in SiC for automotive applications and in GaN for mainstream consumer applications.

"These applications will respectively drive the SiC and GaN power device market in the coming years," explains Ezgi Dogmus, technology and market analyst at Yole Développement (Yole).She adds: "In H1-2020, the global COVID-19 outbreak has caused a significant slowdown of various end markets, especially the automotive and consumer segments, and thus has impacted the related power SiC and GaN market revenues."
Since the first commercialisation of SiC diodes, the power SiC device market has been driven by power supply applications. Nevertheless, automotive is becoming the killer application, following SiC's notable adoption for Tesla's main inverters in 2018. Since then, different Tier 1-component makers, such as ZF and Bosch, and carmaker OEMs like BYD and Renault have recently made announcements on their adoption of SiC technology in some of their products.
In the prospering SiC power market, the automotive segment is undoubtedly the foremost driver, and as such will hold more than 50 percent of total device market share in 2025.
"However, following the global Covid-19 outbreak, almost all automotive OEMs had to shut down and the supply chain faced significant disruption," comments Ahmed Ben Slimane, technology and market analyst at Yole."In this context, we expect the power SiC market's Y/Y growth to slow down to 7 percent in 2020, with a significant impact in Q2-2020 and Q3-2020."