Delta uses ON Semi SiC Power Modules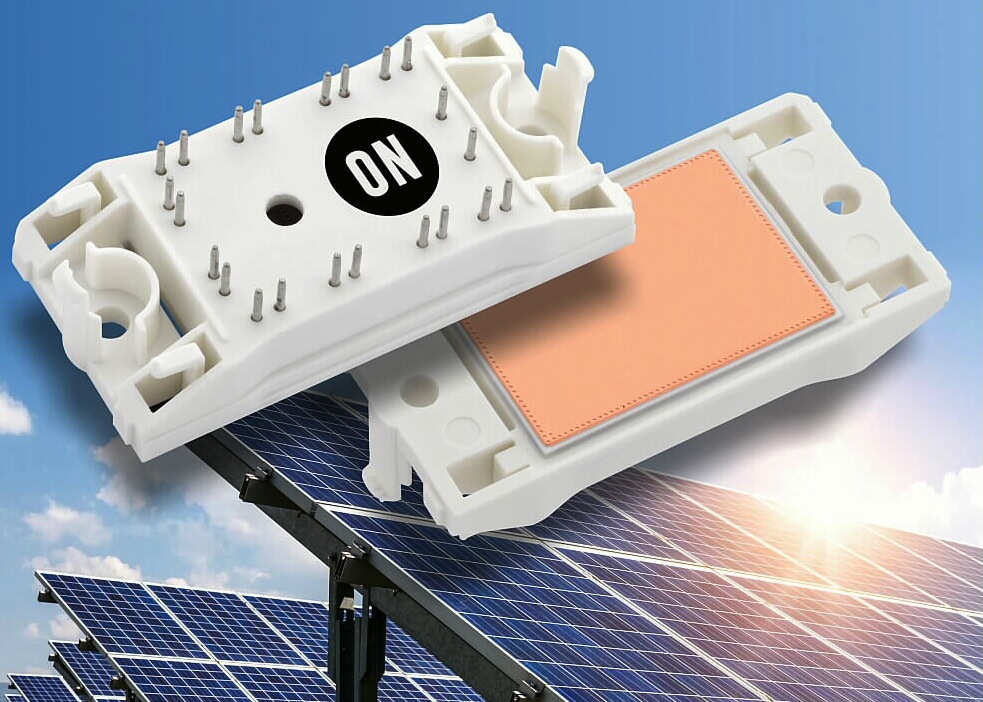 Delta's Three-Phase PV Inverter benefits from the efficiency offered by SiC technology

ON Semiconductor has introduced a full SiC power module for solar inverter applications, which has been selected by Delta, a global provider of power and thermal management solutions, to support its M70A three-phase PV string inverter portfolio.
The NXH40B120MNQ family of full SiC power modules integrate a 1200 V, 40mΩ SiC MOSFET and 1200 V, 40 A SiC boost diode with dual boost stage. The use of SiC technology delivers the low reverse recovery and fast switching characteristics needed to achieve the high levels of power efficiency required in applications such as solar inverters.

"SiC technology has the potential to revolutionise the energy market," commented Asif Jakwani, senior vice president of the Advanced Power Division at ON Semiconductor. "The full SiC integrated power modules developed by ON Semiconductor address the need for higher system efficiency at elevated power levels in solar inverters, and demonstrate the maturity of SiC technology."
"With our focus on providing innovative, clean and energy-efficient solutions for a better tomorrow, we are always looking to engage with suppliers that can help us achieve highest efficiency, reduce product volume and weight, and meet the needs of the global solar PV market," said Raymond Lee, head of Delta's PV Inverter Business Unit. He added, "The full SiC power modules from ON Semiconductor were selected for our M70A 70kW three-phase PV string inverter because they provide best in class performance, which combined with our unique expertise in high-efficiency power electronics, allow our products to achieve peak energy conversion efficiency as high as 98.8 percent."

As part of ON Semiconductor's growing portfolio of Power Integrated Modules (PIMs) based on wide bandgap (WBG) technology, the NXH40B120MNQ offers a high level of integration with pin assignment optimised for inverter design. By using SiC components, the power module delivers low conduction and switching losses, enabling the use of higher switching frequencies, which contributes to higher inversion efficiency. The modules are designed for ease of use, with solderless press-fit connections and customer-defined thermal interface options, depending on customer preferences.

The NXH40B120MNQ full SiC power module is available in 2-channel and 3-channel variants, and is complemented by the NXH80B120MNQ0, a 2-channel module that integrates a 1200 V, 80mΩ SiC MOSFET with 1200 V, 20 A SiC diode.