Navitas GaN IC Drives latest OPPO Fast Chargers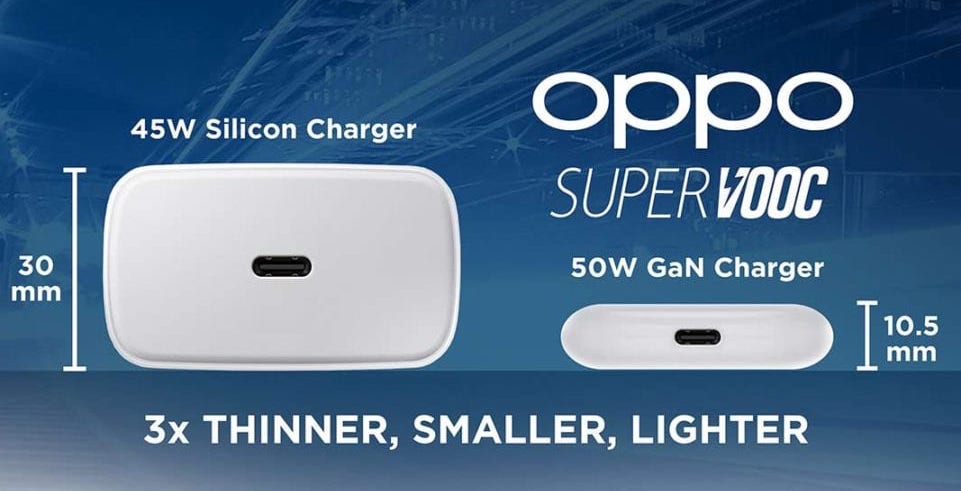 OPPO's latest generation of lightweight fast-charge products uses Navitas GaNFast power ICs to shrink up to 12 times

Navitas Semiconductor has announced the delivery of its 5 millionth GaN power IC based on its GaNFast technology to OPPO, a fast-charge phone company.

Yingying (Charles) Zha, VP and general manager of Navitas China delivered the 5 millionth IC in the form of an award to Chang Liu, dean of the OPPO Research Institute, indicating OPPO's affirmation of Navitas' GaNFast technology.
OPPO is described as a pioneer in the fast charging market, from the earliest and popular VOOC flash charging protocol, "five minutes to charge and two hours to talk". The next generation of SuperVOOC has increased the fast charging power of the mobile phone to an 125W. OPPO's latest generation of lightweight fast-charge products uses Navitas GaNFast power ICs to shrink up to 12x vs. silicon-based chargers.
Liu said: "The cooperation with Navitas has perfectly matched the company's continuous exploration and pursuit of new products, new materials, new processes and new technologies. We are excited to see Navitas' company vision and excellent technology. We also hope to promote the development of GaN technology through in-depth cooperation and accelerate the commercialisation of the third generation of band-gap semiconductors."
Zha said: "I am very pleased that OPPO, as a top mobile device manufacturer, has adopted fast charger technology based on GaNFast power ICs. Navitas' GaN Power ICs with monolithic integration of GaN FET, GaN digital and GaN analog circuits can promote the commercialisation of a new generation of high-frequency, high-efficiency and very high-density power converters in a faster way."