Flux Boost in Key colours for Lumileds LEDs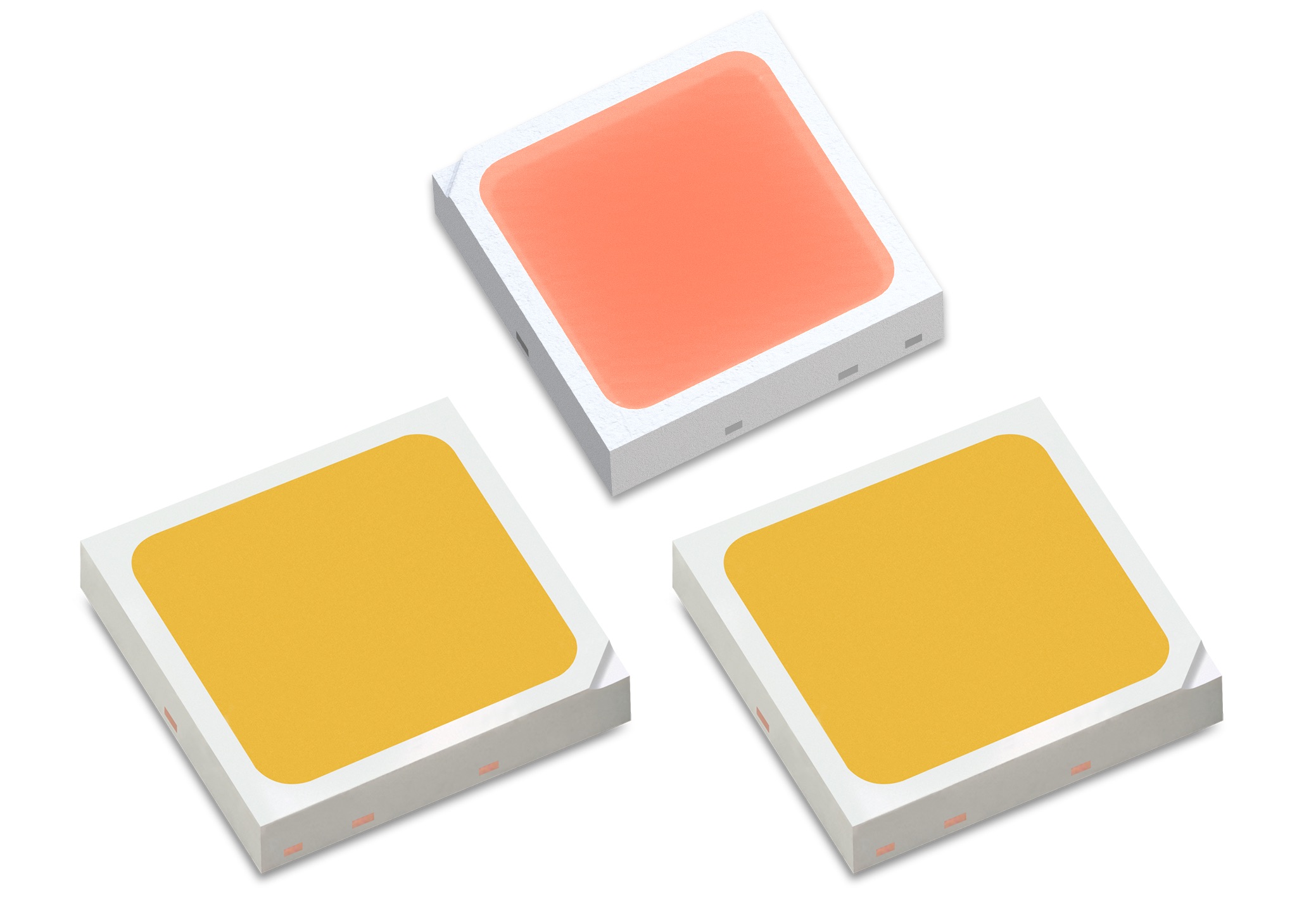 17 percent brighter PC Amber, 10 percent brighter Lime and 4 percent brighter Royal Blue on Luxeon C, the Luxeon C and CZ LEDs

Lumileds has announced higher flux delivery from the PC Amber, Lime and Royal Blue emitters in its Luxeon C and CZ colour Lines.
The 17 percent leap in flux of PC Amber in Luxeon C LEDs supports more efficient, safer, and easier to design lighting for first-responder vehicles, tow trucks and construction vehicles.Lumileds Lime LEDs are said to deliver the industry's highest efficacy of any LED – 149 lm/W – and are a critical element for the very best tuneable white and colour mixing solutions. Royal Blue benefits from a 4 percent increase in flux performance supporting broader use in entertainment and architectural applications.
"The Luxeon colour lines are known for having the greatest colour selection and now they provide even higher luminous output so fixtures will require fewer LEDs to achieve their target brightness in a smaller overall footprint," said LP Liew, product marketing manager at Lumileds.

The Luxeon C and CZ colour lines are said to provide good colour mixing, enabled by the same focal length on every colour to prevent halos and ensure uniform output levels across light beams.
The Luxeon CZ colour LEDs feature a dome-less design to deliver narrow beam angles and what is said to be 50 percent higher punch than competing LEDs. The low dome on Luxeon C provides the highest light extraction from a very small source, which results in more compact fixture designs. The Luxeon C reaches luminous output of 110 lm in PC Amber, 149 lm in lime and 552 mW in Royal Blue when driven at 350 mA. Luxeon CZ delivers 88 lm in PC Amber, 138 lm in Lime and 432 mW in Royal Blue at 350 mA.

Both colour lines feature small overall footprint of 2.0 x 2.0 mm for dense packing, low thermal resistance that reduce heat sink requirements, and hot testing to ensure colour consistency in real-world operating conditions. colours of the Luxeon C and CZ lines include Violet, Royal Blue, Blue, Cyan, Green, Lime, Mint, PC Amber, Amber, Red-Orange, Red, Deep Red and Far Red.