Horticultural LED revenue up Nearly 40 percent in 2020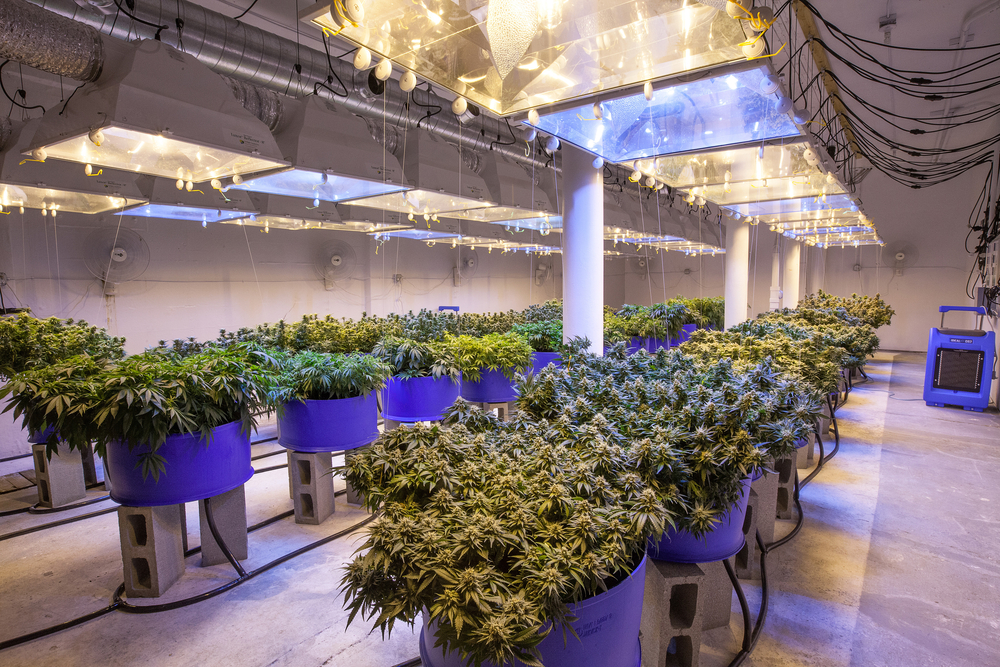 COVID-19 pandemic unexpectedly propels market demand helped by gradual legalisation of marijuana cultivation, says TrendForce
Owing to the gradual legalisation of marijuana cultivation and the pandemic-induced surge of recreational and medical marijuana markets in North America, horticultural LED has become one of the fastest-growing lighting markets in 2020, according to TrendForce's latest investigations.
Moreover, as the COVID-19 pandemic's impact on the food supply chain starts to surface, capital expenditure (CAPEX) for indoor agricultural infrastructure has once again shown an upward momentum due to the rising demand for equipment replacement and procurement, resulting in a rapid growth in enterprise orders for horticultural LED. Global yearly horticultural LED revenue is expected to reach $158 million in 2020, a 39.7 percent increase YoY.
While cost and useful life of equipment remain two major challenges for manufacturers, indoor agriculture will become the primary driver of horticultural LED in the future
There are two pressing issues that need to be addressed in the indoor agricultural industry: increasing crop yield and decreasing lighting equipment cost. At the same time, partnership between companies in the LED supply chain is required in order to continually refresh horticultural LED solutions and subsequently satisfy market demand.
At the moment, major horticultural LED brands include Signify, Fluence by Osram, GE Current, Illumitex, Heliospectra, and Sananbio, with equipment efficiency and reliability being the primary technological determinants of brand adoption.
For nontraditional agriculture, the cost of repairing LED lighting equipment represents a relatively expensive part within the overall long-term operating cost. That is why lighting equipment manufacturers need to also take into account the useful life of lighting equipment. In addition, the optoelectronic conversion efficiency of LEDs, especially red-light LEDs, is yet another important key to lowering the manufacturing cost of lighting equipment.
Current mainstream solutions in the market consist of medium- and high-power LEDs, while better solutions for lowering manufacturing costs may emerge in the market going forward.
The photosynthetic photon efficiency (PPE, measured in µmol/J) of horticultural LED, in conjunction with the specific light spectrum required for plant growth, represents an important determinant of agricultural production capacity. Major suppliers of horticultural LED components include OSRAM, Samsung LED, CREE, Seoul Semiconductor, Lumileds, Nichia, and Everlight, and each of these suppliers holds a differentiating competitive advantage in terms of product offerings. In particular, Osram and Samsung LED hold leadership positions over their competitors in this industry.
Looking ahead, given the requirement of ensuring food safety, the rise of urban indoor agriculture and investments in plant factories will shorten the food supply chain. Furthermore, the current landscape of nontraditional agricultural projects shows that there is a significant YoY increase in CAPEX for emerging agricultural technologies in Europe, the US, and Japan this year, meaning that the capital markets are highly interested in these technologies.
As such, since lighting equipment is an indispensable part of plant factories, most LED suppliers are likely to see double-digit YoY growths in their horticultural LED revenue, in turn bringing about a second wave of growth in for the market.