Toshiba announces compact SiC MOSFET Module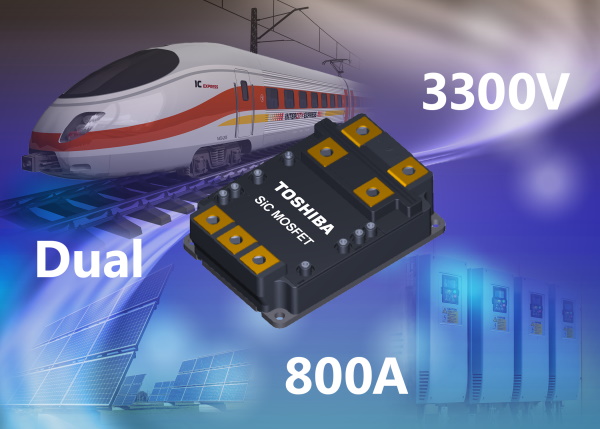 Incorporates 3300V-rated dual-channel SiC MOSFET devices capable of supporting 800A currents
Toshiba Electronics Europe has introduced a compact but effective MOSFET module. The new MG800FXF2YMS3 incorporates 3300V-rated dual-channel SiC MOSFET devices that are capable of supporting 800A currents.

Key applications for these high power density modules include industrial drives and motor control equipment, the power inverters for renewable energy generation sites, plus the converters/inverters needed for electric rail infrastructure.

Toshiba says that the company's proprietary packaging technology is pivotal to the performance of the new SiC MOSFET modules.
The intelligent flexible package low voltage (iXPLV) housings employed in these modules rely on an advanced silver sintered internal bonding technology to enable elevated degrees of operational efficiency.
Channel temperatures reaching as high as 175degC can be supported, while isolation up to 6000VRMS is assured. Turn-on and turn-off switching losses are kept to 250mJ and 240mJ respectively, with stray inductance figures of just 12nH typically being expected.