Illumipure uses Violed UV-C LEDs for Disinfection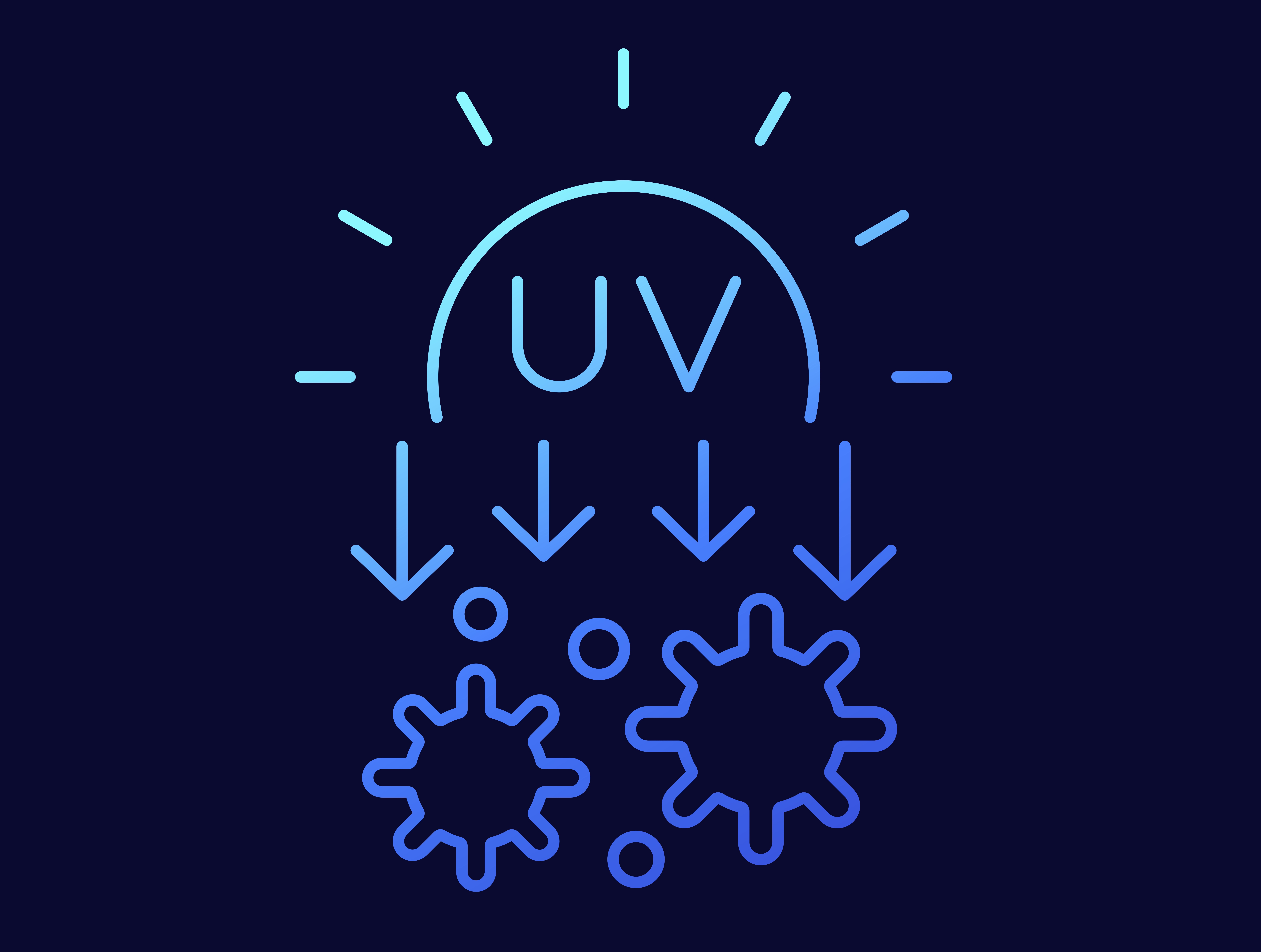 Air Guardian disinfection chamber uses UV LEDs from Seoul Viosys and SETI to eliminate 99 percent of airborne viruses
Illumipure, a US manufacturer of LED lighting and disinfection systems, has developed an enclosed air disinfection chamber that eliminates >99 percentt of airborne pathogens, including viruses, mould, and bacteria.

The patented Air Guardian disinfection chamber uses the Violeds UV LED technology from Seoul Viosys and Sensor Electronic Technologies, Inc. (SETI), two subsidiaries of Seoul Semiconductor.

Designed to be placed inside a return duct, plenum, or mounted in a ceiling, the patented Air Guardian system features Illumipure's patented Immaculight four-stage protection process: Surface-mounted fans draw indoor air through the TiO2 ceramic filter inlet; air travels through a chamber coated with proprietary material excited with UV-A LED light; air travels through a chamber >18 linear feet / >19 square feet surface area irradiated with UV-C LED light; and exhaust air travels through a carbon filter to eliminate fine particulates.

"The Air Guardian disinfection system represents a breakthrough for combatting airborne pathogens in a safe and effective manner," said John Higgins, Illumipure President and CEO. "Using proven technologies that combine UV-A and UV-C light sources with advanced multi-layer heterogeneous filtration, our system is demonstrated to sterilise more than 99 percent of airborne pathogens on a continuous basis."

"When we were developing the Air Guardian system, our research led us to the Seoul Viosys/SETi Violeds UV LED technology, which was demonstrated to sterilise 99.9 percent of the coronavirus in just 30 seconds," said Higgins. "The Violeds modules deliver the superior performance, uncompromising quality, and unparalleled reliability that we required to make the Air Guardian system the world class standard in UV disinfection technology."

"As global demand for UV-C technology increases and overall electronic component lead times stretch, Future Electronics, a valuable partner of SETI, profiles critical components in advance of demand," said Salvatore Pepe, corporate VP, Future Electronics. "This essential supply chain support enables faster delivery to our customers in all market conditions."

Two recent studies by Korea Testing Laboratory and biotechnology research firm KR Biotech have demonstrated the Violeds UV-C LED modules sterilise more than 99 percent coronavirus in seconds.