Infineon to present at Virtual Power Conference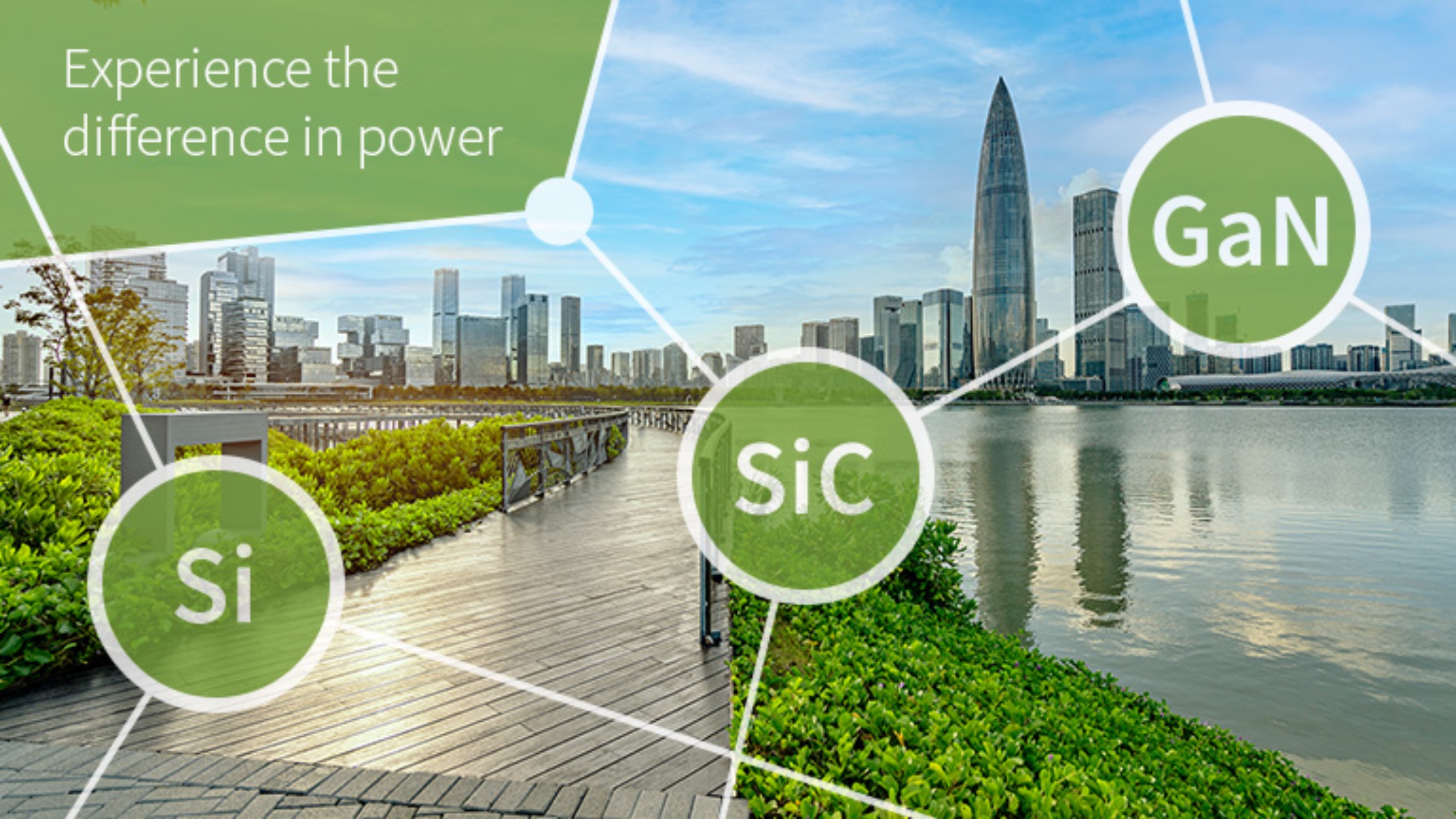 Running parallel to PCIM Europe in May, Infineon will offer a digital booth and livestreams with focus on energy-efficient designs

At a Virtual Power Conference, available 'live' from May 4 to 6, 2021, Infineon will be presenting its latest SiC and GaN technologies and systems for generating energy more efficiently, and for transmitting and distributing with lower losses.
The company will focus on a range of energy-efficient applications – from industrial applications and data centers to electric vehicles and smart buildings.

Infineon's Virtual Power Conference will complement the PCIM Europe 2021 'Digital Days'. From May 3 to 7, the audience can participate in a conference program with live and on-demand video presentations from industry and academia, followed by discussions with the speakers. As a key sponsor and contributor to the agenda, Infineon will provide several presentations. Interested participants can register for the sessions by Infineon experts on the Mesago website.
The Virtual Power Conference also offers live sessions with presentations and keynote speeches held by Infineon experts, where participants can connect directly with company experts. In addition, the virtual booth presents product highlights from the Industrial, Transport & E-Mobility and Consumer sectors.
Participation is free and registrants can explore the digital stand any time after they are registered. The online offering, which focuses on power topics, will be available on May 4 until further notice, and the live sessions will be available as recordings at the end of the trade show.
The focus areas on the event page serve as a guide for preselection, providing application examples and corresponding product information. A separate page with comprehensive information is available for each demo/product. This can include general descriptions, PowerPoint presentations, eLearning, infographics, videos, images – usually also as 360° view – and useful downloads.
The focus areas of the digital platform are:
Industry: The focus area industry is divided into two sections: generation & transmission and factories & data centers. As a leading manufacturer of power semiconductors for wind power and photovoltaic components, Infineon supports climate-friendly energy generation and promotes the competitiveness of alternative energy sources. With products such as the PrimePACK 3+ for 1500 V central inverters or the CoolSiC portfolio for energy storage systems, Infineon enables the development of efficient wind and photovoltaic systems.
Industrial applications also require extremely reliable components. Infineon's extensive product portfolio supports intelligent energy management to reduce power consumption in production facilities and data centers. Among other things, improved intelligent and energy-efficient motor controls support fanless servo drives. System architectures with higher reliability, more efficient power supply and lower cooling requirements are enabled by the CoolSiC MOSFET 1200 V in D2PAK-7L with .XT interconnect technology.

Transportation & E-Mobility: As a semiconductor partner in the fast-changing automotive world, Infineon is shaping the future of mobility by enabling clean, safe and smart vehicles. With products such as the new HybridPACK Drive CoolSiC MOSFET, Infineon is driving the transition to hybrid and all-electric vehicles and to higher levels of automation and efficiency – whether in passenger cars or commercial, construction and agricultural vehicles. With power supply solutions from Infineon for charging stations, on-board chargers and DC-DC applications, system costs can be reduced while excellent efficiencies are maintained.
Consumer: There is increasing demand for intelligent, connected and energy-efficient systems to ensure a comfortable living experience in private households. Infineon supports manufacturers that develop innovative system designs with custom fit and ready-to-use solutions. These solutions include drives and power supplies for all types of household appliances, such as air conditioners, washing machines and dishwashers, as well as reliable system controllers for valves, fans and pumps. Product highlights in this focus area include the digital hybrid flyback controller XDP XDPS2201, which enables USB-C chargers with ultra-high-power density and outstanding efficiency. To illustrate the product offering, the 360° animation of a kitchen demonstrates smart, connected and energy-efficient application examples.
Reference Designs: For the first time, Infineon is hosting a dedicated board corner that showcases a broad portfolio aimed to help customers reduce the time-to-market and cost of their projects. While reference designs provide a pre-developed blueprint for quick reuse at the system level, evaluation boards allow Infineon products to be evaluated under normal operating conditions. Highlights of the focus area include reference designs for air conditioning and a bidirectional DC-DC charging inverter with 11 kW integrating Infineon's CoolSiC 1200 V SiC trench MOSFET in a TO247-4 package.