BluGlass Laser Diodes heading for commercialisation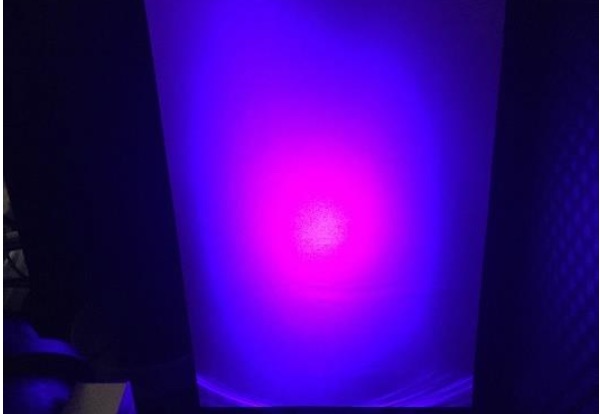 Several products advancing through final stages of manufacturing supply chain


Australian semiconductor developer, BluGlass, has released details of the commercialisation of its laser diode range.

There are now multiple laser diodes (405nm, 420nm, 450nm and others) in the pipeline. The first products for launch have completed multiple design iterations and processing steps ahead of packaging, according to BluGlass.

Packaged devices, once complete, will start accelerated reliability testing at BluGlass' US facility ahead of product launches. The company anticipates that these tests will be underway within the next two months.
BluGlass is refining multiple packaging solutions; both internally at BluGlass' US facility and supported by its recent appointment of specialist laser packaging and integration expert, Arkadi Goulakov; and with several expert packaging vendors.

Goulakov brings fabrication, packaging and product integration expertise to the development and operations team and is currently assisting in the final steps of the pre-launch and delivery of BluGlass' proprietary next generation GaN based laser-technology for the industrial, automotive, lighting and biotech markets.

Goulakov has more than 30 years' experience developing and commercialising cutting edge opto-electronics, including more than 17 years' managing dynamic laser innovation projects. He has held technical leadership positions at leading US laser organisations including, II-VI Optoelectronic Devices, Western Digital, and Seagate Technologies, and has held technical roles at Microsemi, AlfaLight Inc and Corning Applied Technology.

BluGlass expects to deliver packaged products to customers within the coming months.
Following the launch of initial products, BluGlass and its suppliers will have qualified the manufacturing process for commercial production and the delivery of further product designs and applications later in the year.
BluGlass showcased its laser diode product development at SPIE Photonics West, and gave a paper outlining recent enhanced laser diode development, using hybrid MOCVD and RPCVD techniques. Titled 'InAlGaN based ridge-guide laser diodes using remote plasma chemical vapour deposition for enhanced performance', the paper highlighted the latest results and confirmation of benefits of low temperature RPCVD for the manufacture of both traditional and novel laser diode structures.
Financial update

BluGlass has reported that customer revenue totalled $117,000 for the March quarter; of which $84,000 was for microLED and LED foundry services and $33,000 was laser diode revenue, made up of a Yale and DARPA contract. While revenue was low for the quarter, customer engagement ahead of product launches remains high.

BluGlass expects to receive an R&D rebate of $2.5 million to $3.0 million following the end of the financial year. Cash at end of the quarter was $2.5 million.