Gel-Pak and BAE collaborate on chip handling system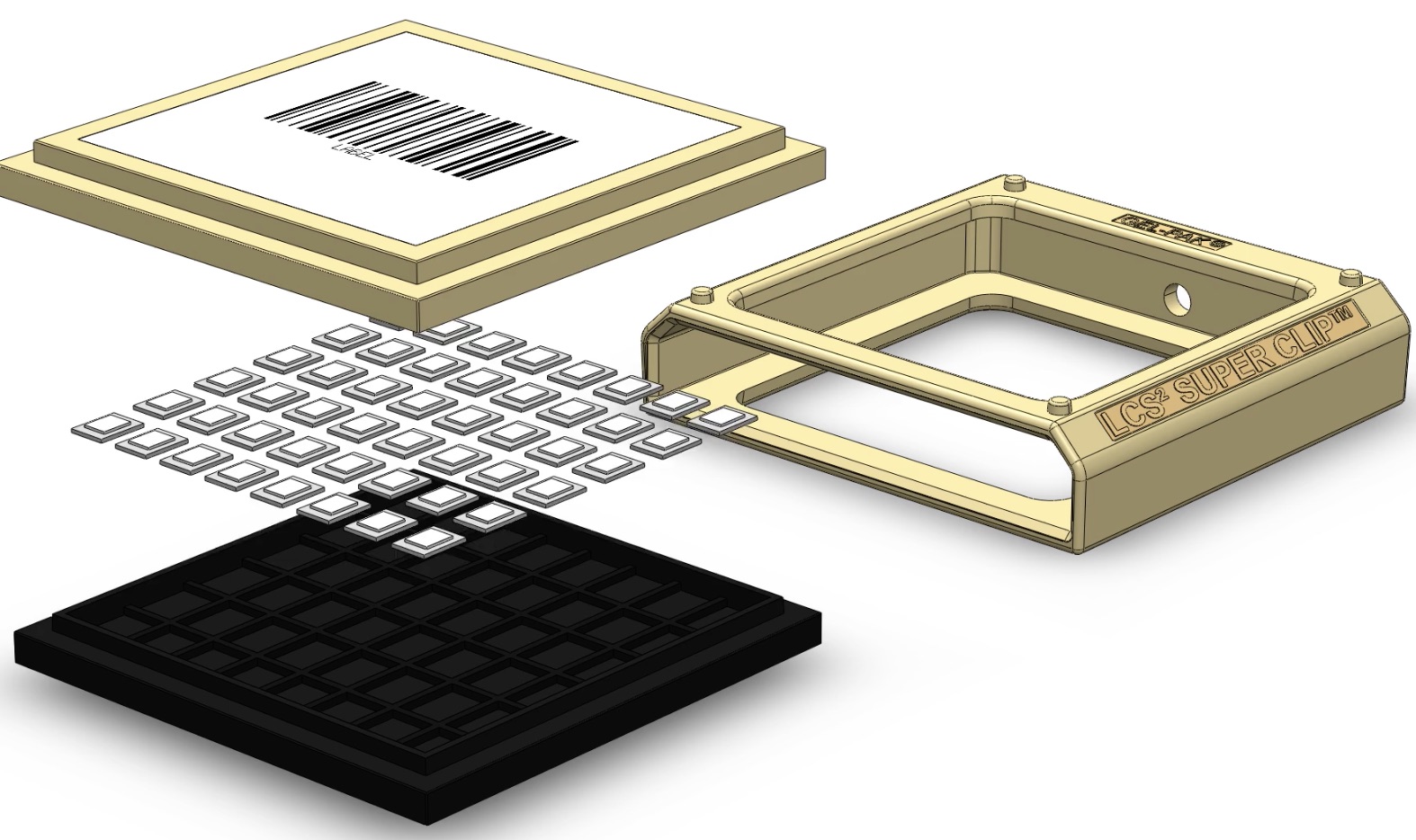 Lid/Clip Super System is designed to solve chip-carrier problems common when shipping and handling thin compound semiconductors

Gel-Pak, a division of Delphon and manufacturer of protective device carrier and film products for semiconductors and optoelectronics, is collaborating with BAE Systems on an innovative new product called the Lid/Clip Super System (LCS2).

The patent pending LCS2 product is designed to prevent thin semiconductor components from migrating out of the pockets of waffle pack chip trays during shipping and handling.
"The new LCS2 product has the potential to save semiconductor manufacturers millions of dollars in costs associated with yield loss, rework labor and RMA's caused by die migration" said Darby Davis, VP of sales and marketing for Delphon.
Shipping today's thin semiconductor die in industry standard waffle packs presents a challenge for many semiconductor manufacturers. Thin devices packaged in these chip trays have a tendency to migrate, causing costly Component-Out-Of-Pocket (COOP) damage to occur.
Together Gel-Pak and BAE Systems studied the root causes of COOP and created this unique solution. The LCS2 product, designed to work with industry standard waffle pack trays, consists of pad and interleaf materials integrated into a static dissipative gold lid along with a highly engineered single piece clip that uniformly compresses the tray and lid together to seal each waffle pack pocket. This lid/lip system has been shown to eliminate thin die migration issues.