NeoPhotonics has shipped 2 Million Ultra-Narrow Linewidth Lasers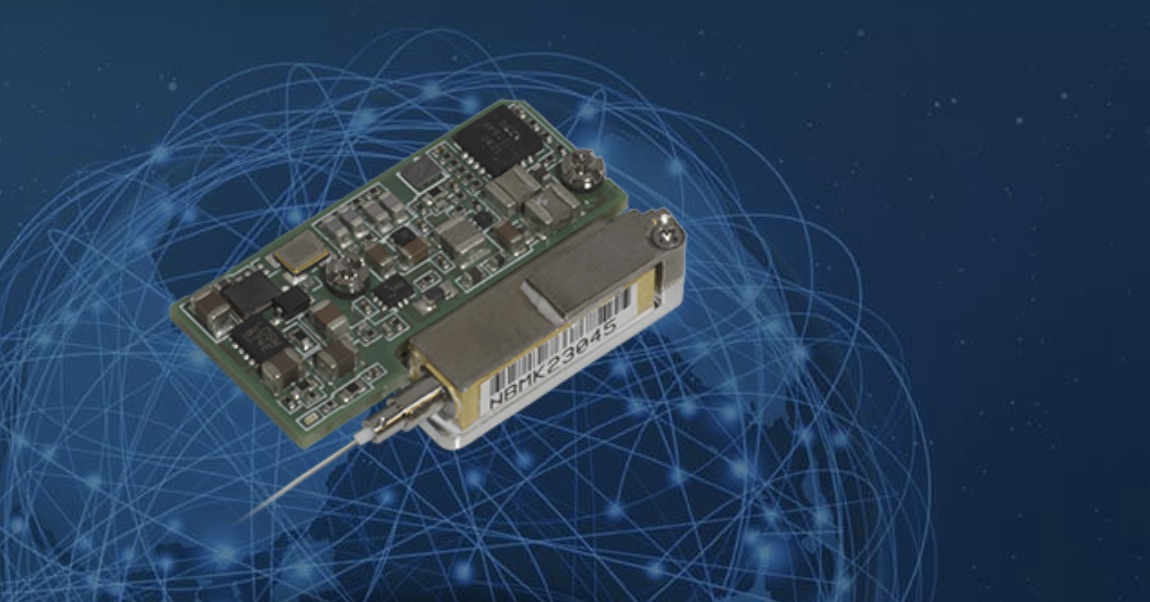 Popularity of narrow linewdith lasers reflects their low noise and light purity, according to the company

NeoPhotonics, a developer of silicon photonics and hybrid photonic integrated circuit-based lasers and systems, has announced that it has shipped a cumulative total of more than two million of its ultra-narrow linewidth tuneable lasers since initiating shipments in 2011.

Narrow Linewidth tunable lasers are key elements of coherent data transmission systems used in telecommunications and in data centre interconnects for the cloud. They provide both the light that carries the transmitted data and a reference laser that is used to decode the data.
As data rates increase to 400Gbps, 600Gbps and 800Gbps through the use of higher symbol rates and higher modulation orders, it becomes increasingly essential to have the purest possible laser light source that exhibits the lowest possible noise. NeoPhotonics says its ultra-pure light tunable lasers meet this requirement by having the narrowest linewidth in the industry, meaning the purest colour, without noise or other distortion.
In order to maximise the data carrying capacity of optical fibers, NeoPhotonics provides these ultra-pure light tunable lasers with wider tuning ranges, which support more channels and ultimately increase total fiber capacity. For high baud rate, high capacity-per-wavelength systems,
NeoPhotonics Ultra-Narrow Linewidth tunable lasers are also available in a C++ LASER configuration, which has a tuning range of 6 THz and covers the full "Super C-band." This is 50 percent more spectrum than a standard laser and supports 80 channels with 75 GHz per channel spacing, achieving a total fiber capacity of 32 Terabits per second using 400Gbps transceivers in each channel. NeoPhotonics Ultra-Pure Light Tunable Lasers are also available in versions that cover the L-Band, essentially doubling fiber capacity.
NeoPhotonics began shipping Narrow Linewidth tunable lasers in 2011 in the Optical Internetworking Forum (OIF) standard ITLA form factor, which was approximately 3 inches long and approximately one inch wide. NeoPhotonics introduced its Micro-ITLA in 2014, which reduced the size by half, and in 2019 introduced the Nano-ITLA, again reducing the size approximately by half.
In addition to its best-in-class low phase noise, the Nano-ITLA has low electrical power consumption, making it well suited for small form factor pluggable coherent modules. The Nano-ITLA is now featured in the NeoPhotonics 400ZR QSFP-DD module, which is a complete coherent transceiver capable of sending 400Gbps of data up to 1000 km, in a package size that is not very different from the original ITLA laser alone.