Meet in person at ECOC 2021 in Bordeaux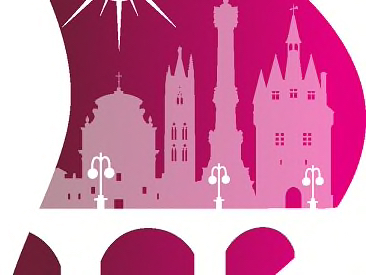 Europe's largest conference on optical communications all set for September 2021
The organisers of ECOC 2021 (September 13th to 16th), have announced the return of a real on-site exhibition with person-to-person interactions. Attendees of the largest conference on optical communications in Europe, will be able to meet colleagues, collaborators and friends in the city of Bordeaux, France.
This encouraging news follows President Macron's announcement on April 29th that the outlook of the epidemic was getting better. Macron expressed confidence that the half of the French population would vaccinated before the Summer. He disclosed a four-step plan to alleviate COVID-related constraints over the next two months.

In particular, cafés and restaurants will reopen with in-door spaces on June 9th, at a time where foreign travellers will be allowed to enter France again.
On June 30, the limits on the number of people at shows and fairs will be lifted, as long as participants carry a health pass.
The organisers of ECOC 2021 have been working hard to anticipate the adaptation of ECOC in compliance with the most secure health rules, including social distancing and protective measures in the rooms of the congress centre, in the exhibit and in the food courts.

All authors submitting a paper will be given the possibility to present their work, should some of them be blocked by the crisis in their home countries. On-site attendees will be privileged and have full access to the experience of workshops, posters, demoes on top of plenary, tutorial, invited and post-deadline talks.
ECOC'21 is committed to ensure that your paper and demo, if accepted, will be presented whether in-person or in virtual. Be sure that there will be an audience for your talk and demo.

To enjoy the lowest prices, the organisers say you can book your hotel today at no risk. Most hotels propose a COVID-flex fare. Airlines make similar proposals.