Northumbria University invests in new kit to study OLEDs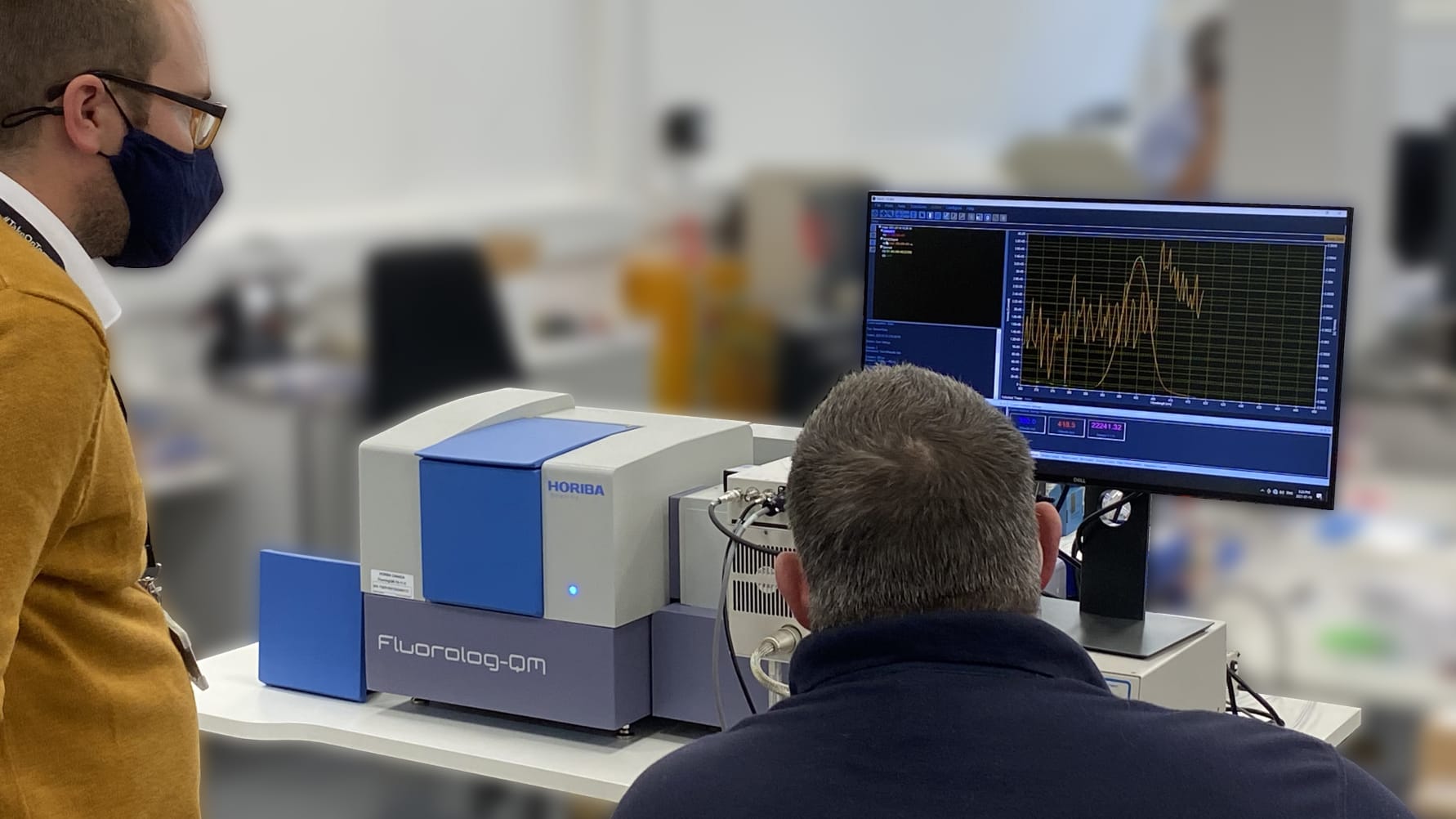 Horiba Fluorescence Spectrometer will help drive research into more efficient displays
Academics in search of solutions to creating more energy efficient phones and television screens now have high-performance machinery at their fingertips, after Northumbria University has invested in a suite of new state-of-the-art equipment.

The Fluorescence Spectrometer, developed by Northampton-based Horiba UK, has been installed in a lab within Northumbria's department of Mathematics, Physics and Electrical Engineering. It will be used in research led by Marc Etherington to help shape the next generation of OLEDs.
The last 18 months have seen us all communicating through devices such as laptops, phones, and tablets more than ever. Finding ways of doing this as energy efficiently as possible is one of the key aims of Etherington's OLED-focused Fluorotonix Project, which is being supported by the Royal Society of Chemistry.
As part of the research, organic blue light-emitting materials or fluorophores, such as quinine found in tonic water, will be studied to find out whether the compound can be applied within electronic devices.
"Installing state-of-the-art equipment at Northumbria will help us take this investigation further," Etherington added. "We want to know if we can take inspiration from nature, capture that efficiency, and use it to address this blue OLED challenge that the industry is facing."
Etherington said: "We want to work with industries to create a better product, while also reducing energy consumption, which includes having to charge your phone or electrical device every day."

The Fluorescence Spectrometer, developed and installed at Northumbria by Northampton-based Horiba UK, will allow Etherington to further the scientific understanding of fluorophores and whether they can offer light-based solutions to real-world issues.