Ams Osram to exhibit at Sensors Converge 2021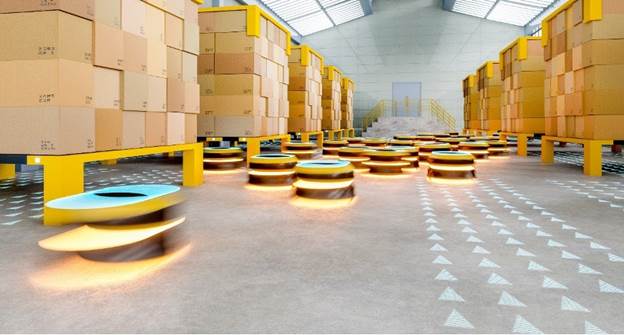 Demonstrations at San Jose conference will include the latest sensor technologies for cars, healthcare, mobile applications, industry and horticulture
Ams Osram, an optical solutions company, has announced that it will exhibit its latest advanced sensing technology at Sensors Converge, September 21-23, at San Jose's McEnery Convention Center.
The event marks the first time that the company will exhibit in the US together following Ams' acquisition of Osram in March 2021. The combination of Ams, a pioneer in sensing light, and Osram, a innovator in emitting light, is leading to new technologies for cars, healthcare, mobile applications, industry and horticulture.
Ams Osram will showcase its 3D sensing and infrared lighting technologies for industrial robots and autonomous vehicles. The interaction between infrared light and corresponding sensors is essential to create a 3D view of the vehicles' surroundings. Ams Osram says it is the only company in the market that provides both VCSELs and Edge-Emitting Lasers (EELs) for infrared light, as well as Time-of-Flight (ToF) and global shutter image sensors.

The company will also present its latest technologies in other industries, including: Biosensor for vital sign monitoring in smartwatches, as well as spectral sensors for lateral flow testing and point-of-care diagnostics; UV-C LED with sensors that can safely disinfect areas by destroying harmful viruses and bacteria, while detecting human presence; a new capacitive sensor for hands-on detection that can help automakers comply with the UN Regulation 79; NanEye – the world's smallest digital camera, which can be used in medical and con-sumer applications; and horticulture sensors that enable spectral balancing of LEDs and daylight harvesting to assure an optimal yield and support energy and cost savings.

In addition, on Tuesday, September 21 from 12:00 -12:15 pm PDT, Joerg Wertli, senior marketing manager at Ams Osram, will give a Tech Talk titled 3D Sensing Enables New Industrial Applications, both onsite at the event in the Tech Talk Lounge and streaming online. Joerg will discuss how 3D optical systems, in combination with machine learning algorithms, have signifi-cant growth potential in industrial mass markets, increasing productivity of a factory's production system through improved safety, flexibility and autonomy.

"As the demand for sensor technologies grows across industries, we continue to expand our portfolio of sensors offerings," said Jackie Olson, VP sales and marketing, Americas, at Ams Osram. "We are looking at sensing in a new light. Light makes the world visible; sensing makes it safer, and through that combination, they make life better for everyone. We look forward to demonstrating and discussing with attendees at Sensors Converge how our sensor technologies add value to next-generation applications."