Vector Photonics characterises PCSEL performance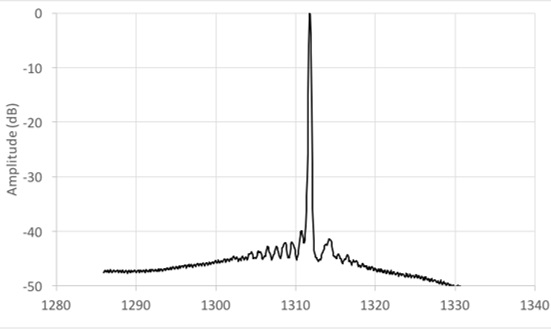 Optical performance test results for new1310nm PCSEL show an SMSR (side-mode-suppression ratio) of 40dB

The optical performance of Vector Photonics' 1310nm PCSELs has been successfully characterised, demonstrating a 40dB SMSR, as the technology continues to be commercialised.
This demonstrates that these surface emitting lasers have achieved a key figure of merit for their performance, on a par with current, market-leading datacoms laser technology.

David Childs, director of product development at Vector Photonics, said: "A 40dB result matches incumbent laser technology performance and shows we are on track with the successful commercialisation of this revolutionary, new, semiconductor laser technology."
The Vector Photonics 1310nm PCSEL (Photonic Crystal Surface Emitting Laser) has been developed as part of the Innovate UK-funded, LOCAL project. The test results demonstrate that the laser should meet the industry specifications for the network processing architecture of next generation, hyperscale data centres – its target market.