Rockley Photonics boosts board and leadership roles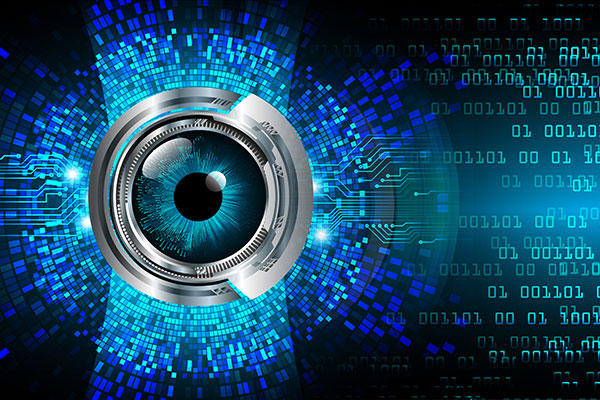 Company steps up efforts to drive the development of its photonics biomarker sensing solutions for health
UK-based Rockley Photonics has now added McKinsey-veteran Nicolaus Henke to its board of directors. This comes close on the heels of a number of recent senior leadership promotions to accelerate the development of its biomarker sensing platform and to drive its opportunity in healthcare.
Rockley Photonics is developing a range of photonic integrated circuits and associated modules, sensors, and full-stack solutions. From next-generation sensing platforms specifically designed for mobile health monitoring and machine vision to high-speed, high-volume solutions for data communications,
Henke brings over 35 years of business experience, including 30 years with McKinsey where, in 2003, he began serving as a senior partner and led McKinsey's healthcare practice worldwide. He initiated and oversaw eight acquisitions and partnerships into McKinsey, including QuantumBlack. Additionally, he served on the firm's shareholders council (its board of directors) and on its partner and senior partner review panel. Henke was the founding chair of the McKinsey Technology Council in 2020, on which he continues to serve to this day as a senior partner emeritus.
"I am very pleased with the appointment of Nicolaus Henke to our board. He brings a wealth of practical experience which will have an immediate impact on Rockley," said Andrew Rickman, chairman and CEO of Rockley Photonics.
A series of senior leadership promotions further accelerates the development of its biomarker sensing platform and to drive its opportunity in healthcare.
Hooman Abediasl, who won first prize winner of the Nokia Bell Labs award and an Annenberg Fellow, has been promoted to EVP of product engineering. Abediasl is a co-founder of Rockley's sensing product technology and brings a strong technical leadership background in laser-based imaging and sensing to his role.

Sanjiv Kapoor, an expert in materials science and engineering, has been promoted to EVP of operations, process technology and manufacturing. Kapoor authored eight patents and 18 peer-reviewed publications. He is a leader in high-volume production of biometric sensing solutions for consumer products. He has extensive experience in transitioning multiple technologies from "lab to fab," including various MEMS sensors for TDK-InvenSense and III-V devices for communications applications. Kapoor also led the manufacturing ramp of a fuel cell technology for a clean tech pioneer.
Roozbeh Parsa, has been promoted to EVP of commercial. Parsa authored or co-authored over 25 US patents. He has extensive technical and commercial experience in semiconductor and optical MEMS sensing. With a successful track record in health monitoring application technology, Parsa's background in developing products from incubation to market release makes him well qualified to lead Rockley's product strategy, sales, marketing, and business development efforts.

Rockley announced the following senior vice president promotions:

Casimir Wierzynski, an expert in computation and neural systems,has been promoted to SVP of cloud and AI. Wierzynski holds multiple US patents and patents pending in the fields of autonomous robotics, neuromorphic computing, and machine learning. He brings significant leadership experience as a senior director of AI at Intel, where he launched the private AI and analytics business, providing hardware and software technology to support machine learning on encrypted data. Wierzynski's background also includes leading complex technology and engineering teams to solve high-impact problems using AI.

Benjamin VerSteeg, has been promoted to SVP of sensing product development. VerSteeg was the co-founder and CEO of TruTouch Technologies, which developed the first commercial predicate to Rockley's wearable sensor technology and was acquired by the company. He was also the founder and CTO of MoreLight. He is the author of multiple patents and publications in optical biosensing. VerSteeg brings over 20 years of experience in the invention and commercialisation of non-invasive optical sensors to Rockley.
"I am excited by these key executive promotions and believe that our team has the skills, drive, and determination to help Rockley successfully execute our innovative approach to health and wellness, utilizsng our non-invasive, continuous biosensing platform. These talented managers and proven leaders in their fields have already demonstrated their world-class capabilities. I am very proud of all the industry talent within Rockley," said Rickman. "Our team of over 300 employees includes 109 PhDs and 205 engineers, thrives on working with the amazing collection of innovators that we've assembled, and is driven by the tremendous opportunity ahead of us. We have an incredibly accomplished management team and an operationally experienced board of directors, all of whom are leaders in their field."