Semikron and Danfoss Silicon Power announce merger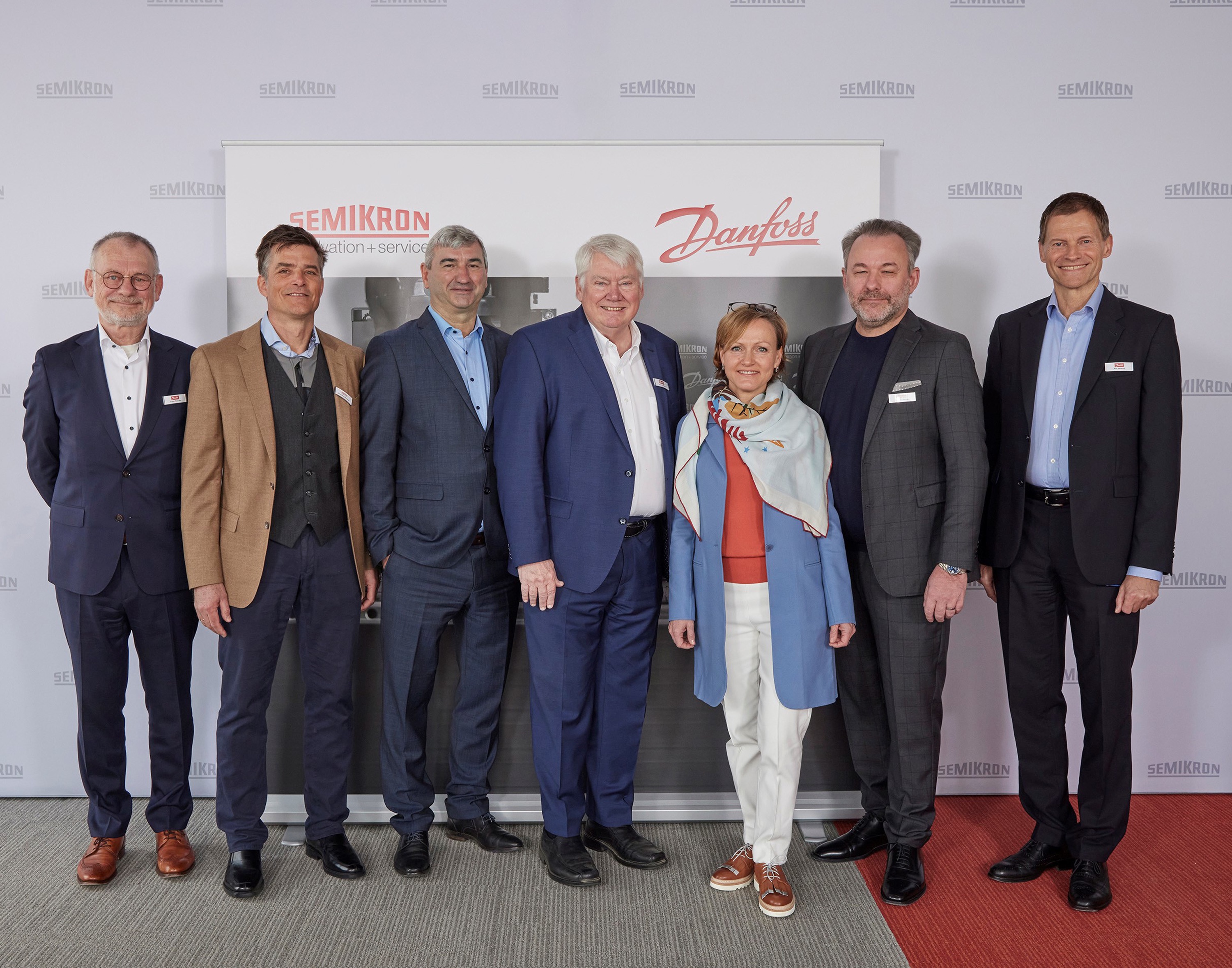 Two family-owned European power electronics companies to join forces in new joint business called Semikron-Danfoss
Semikron and Danfoss Silicon Power have announced a merger to create a joint business specialised in power electronics focusing on power semiconductor modules.
The companies will combine their existing workforce of more than 3,500 power electronic specialists and focus on future investments, paving the way for a more sustainable, energy efficient and decarbonised future. This will include driving the technology shift into SiC solutions in both industrial and automotive applications.

Danfoss President & CEO Kim Fausing, said: "The new Semikron-Danfoss builds on a strong long-term partnership and more than 90 years of combined technology leadership in power module packaging, innovation, and customer application expertise. With electrification driving the green transition, Semikron-Danfoss aims to become the preferred decarbonizsng partner for customers. We have the passion, competences and technologies to more than double our business in five years."
Semikron CEO Karl-Heinz Gaubatz added: "This really is an exciting moment. Based on close, trusting conversations over the last months we have identified that Semikron and Danfoss are a unique fit with complementing assets, a strong team and shared values. By combining Semikron's expertise as a pioneer for semiconductor technology with more than 70 years of experience in the development of top-class power modules and systems and the strength, innovativeness and fast-paced operations of Danfoss Silicon Power and the Danfoss Group we are positioned ideally to become one of the strongest players in power electronics."

Claus A. Petersen, SVP and general manager Danfoss Silicon Power, concludes:"The new Semikron-Danfoss is a great opportunity for customers, partners and our employees. Timing is perfect, with strong growth in our key markets Automotive, Industry and Renewables. With the emerging technology transition from Silicon to SiC, we are set to become the strongest partner of our customers. Semikron-Danfoss will inspire the future and offers great career opportunities".
Semikron-Danfoss will retain the two main locations in Germany, Nuremberg and Flensburg. The current factories and sales offices of Semikron and Danfoss Silicon Power will continue operations as usual. The newly formed joint business will be owned by the current owner-families of Semikron and the Danfoss Group, with Danfoss being the majority owner.
Pictured above from left to right: Claus A. Petersen, general manager, Danfoss Silicon Power; Dominik Heilbronner, shareholder, Semikron International; Karl-Heinz Gaubatz, CEO/CTO, Semikron International; Jorgen Mads Clausen, Shareholder, former chairman of Danfoss A/S,; Bettina Martin, shareholder, Semikron International; Felix Hechtel, head of supervisory board, Semikron International; and Kim Fausing, president and CEO, Danfoss A/S