BluGlass: High hopes for California dream facility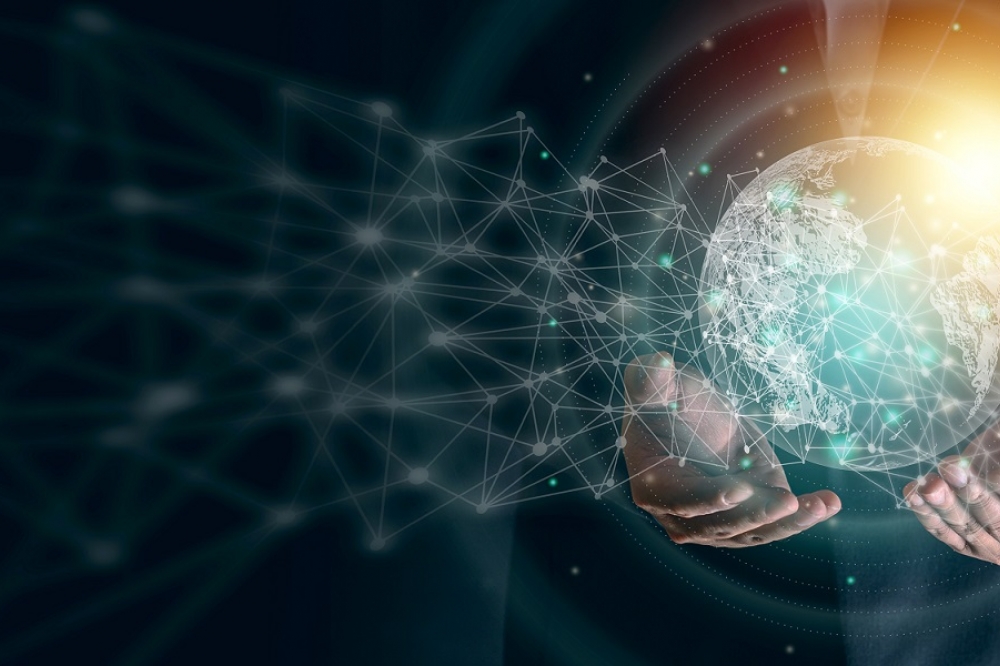 As BluGlass laser diode developer buys a purpose-built manufacturing facility in Silicon Valley, Rebecca Pool talks to President, Jim Haden, to find out his plans for future success.

In late March, this year, Australia-based GaN laser diode developer, BluGlass, revealed bold plans to acquire a laser diode production facility in Silicon Valley, US. For Jim Haden, BluGlass chief executive, buying the fab makes a lot of sense right now.
While the company designs and performs epitaxial growth on its two inch GaN substrates at its Silverwater facility in Sydney, it has relied on contract manufacturing for the next steps from wafer fabrication to chip on sub-mount packaging, with performance and reliability testing taking place in-house. But not anymore.
Thanks to the Fremont-based laser diode production facility, which churned out InP-based devices in its previous guise, these core fabrication processes will all be brought in-house. As Haden highlights, this move will eliminate supply chain variability, raise laser diode quality and also provide the company with more control over development, so it can launch more products, sooner.
"While we've been making it work, our supply chain has been rather complicated - we've been developing lasers and exciting the market, but we believe we will do much better with a captive fab," he tells Compound Semiconductor.
"Soon, we'll ship the epitaxial wafers we grow and characterize at Silver Water, to Silicon Valley where they will be converted to coated bars before being sent to our east Coast facility in New Hampshire for testing and characterization," he adds.
Haden is also certain the new set-up will help his company speed up so-called engineering turns. "We'll be able to reduce the length of time it takes to turnaround around and learn from our development runs – combining our learning experiences in this fab will facilitate delivery of a continuous supply of innovative products to the market in less time," he says. "Contract manufacturers also often have limited engineering and production capacity - they have other customers - so ultimately the new fab will help us to raise our revenues."
Unexpected opportunity

Haden came across the 19,000 sq ft Fremont fab via a friend, who as he says, 'knew of this company that was shutting one of its fabs'. The chief executive won't name that company, but following talks, agreed to buy the assets for $2.5 million, a fraction of the estimated $40 million it would have cost BluGlass to build the fab from scratch.
"The fab is in Silicon valley with all of its advantages and access to talent," says Haden. "And it was also manufacturing on two- and three-inch wafers - we're on two-inch GaN wafers, so the equipment will be quick to get up and running."
Equipment-wise, the move from churning out InP- to GaN-based devices should be straightforward. As Haden points out, lithography steps are similar, and the only sticking point may come from the fab's vision systems being set up for InP wafers, although some plant personnel have experience with GaN power chips.
"This is an epi-ready fab and has everything we need to support epitaxy to wafer processing – initial packaging and testing were also taking place here," he says. "Our modelling suggests this two-and-a-half million dollar investment will give us the capacity to address revenues of around $170 million. We've called the fab a once in a lifetime opportunity as it's not very often that you come across something like this."
So what happens now? A one-month transition phase with the previous fab owners is currently underway, which includes removing InP materials, cleaning and preparing the equipment for future chip fabrication. After this, BluGlass will get the facility up and running, and Haden reckons process development will commence within a month or two of fab startup.
Once operating 24/7, the fab will deliver around 10,000 wafers a year, which according to a BluGlass investor relations report is quadruple the annual wafer capacity that could have been reached by its contract manufacturers. The company also predicts wafer production costs to plummet by 50%.
"We've been modelling how we work with contract manufacturers, and taking into account costs such as labour and rent we think the per wafer cost with the new facility will be about half that of contract manufacturing," says Haden. "So we have the cost advantage and the ability to learn faster, which becomes a performance advantage."
BluGlass' latest acquisition fast-tracks its longer-term plan to bring fabrication processes in-house. [BluGlass]

BluGlass currently offers a range of single-mode and multi-mode, 405 nm to 450 nm, violet and blue laser diodes, but now intends to develop longer wavelength green, as well as ultraviolet laser diodes, sooner rather than later. "Getting this fab is key to giving us the capacity to accelerate the development of these new wavelength laser diodes," explains Haden.
Haden also expects GaN photonics to transition to four-inch in the not too distant future. "It's difficult to predict exactly how long this transition will take – GaN LEDs that don't require the same quality substrate required for LASER chips will likely transition first," he says.
Still, as the BluGlass chief executive highlights, the Silicon Valley facility is more than pushing them in the right direction. "We're now more on par with competitors," he says. "We still have some more capital investments to make, but Fremont is a great step towards competing at this level."