Lumentum and Ambarella develop design for occupancy sensing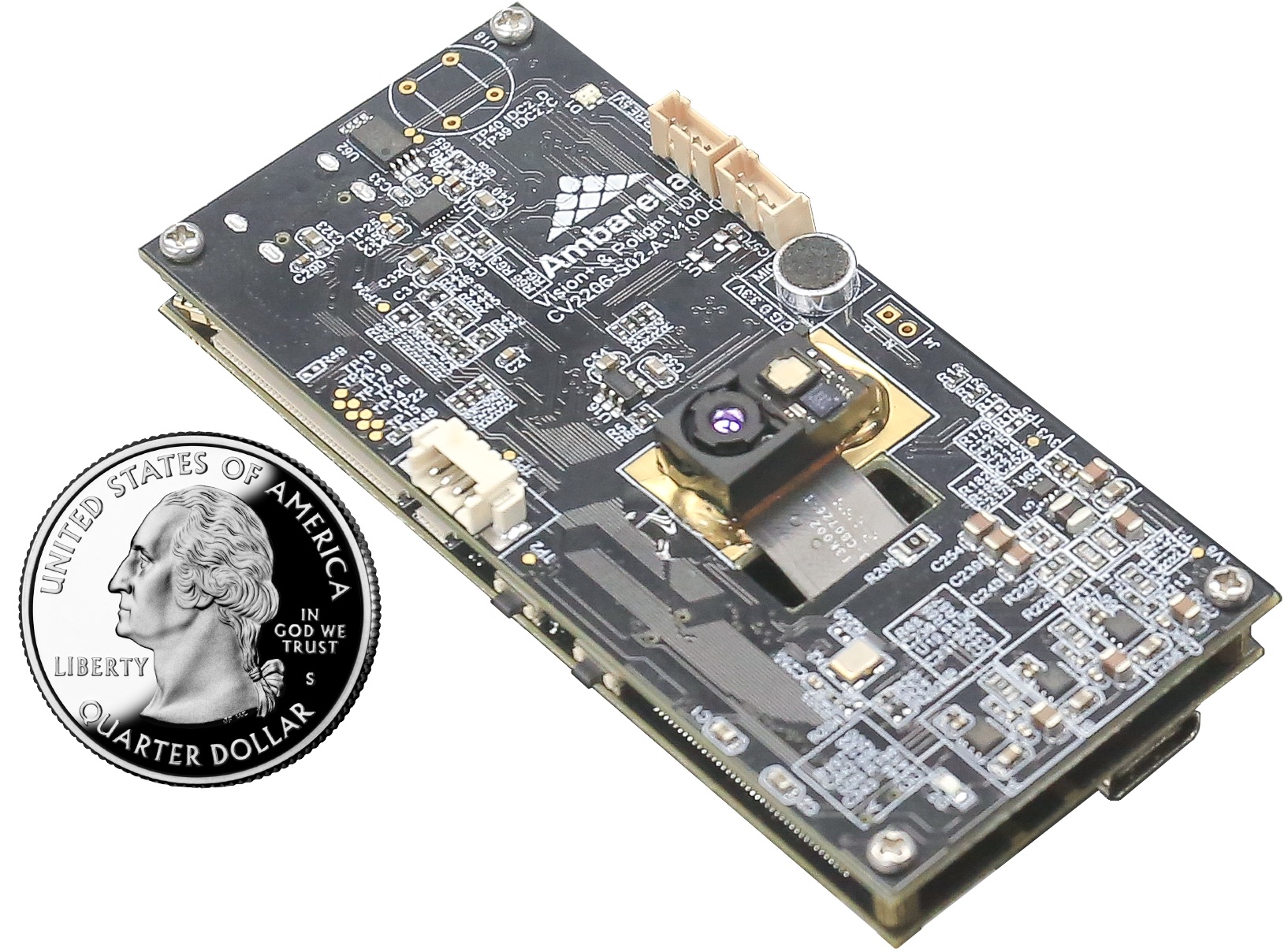 Joint reference design combines VCSEL technology with edge AI for smart building automation and occupancy sensor systems
Photonics firm Lumentum and edge AI semiconductor and software company Ambarella have announced a new joint reference design that combines edge artificial intelligence (AI) with privacy, enabling new possibilities for smart building applications.
Called Vision-D, the design uses Lumentum's 10 W flood illuminator module, which incorporates a high-performance, three-junction VCSEL array for Time of Flight (ToF) 3D sensing. Combined with Ambarella's CV22 edge AI SoC, the solution allows small sensors with local processing to be blanketed across buildings for applications such as occupancy monitoring, intelligent space management and smart retail.
Additionally, ToF 3D sensing maintains privacy by generating a point cloud with granular 3D information, but without any personally identifiable information, for applications such as healthcare and eldercare, according to the companies.
"There are currently two choices for occupancy sensing in building automation systems—basic motion-detection devices that preserve privacy, or intelligent camera-based systems that compromise privacy," said Jerome Gigot, senior director of marketing at Ambarella. "This joint reference design combines Lumentum's high-performance flood illuminator module with our CVflow edge AI SoC to provide a novel solution for digital transformation that protects occupant privacy."

"The use of sophisticated building automation and occupant monitoring solutions is expanding rapidly, driven by home healthcare and monitoring for the world's growing senior population, efficient building usage with hybrid work schedules, and other increasingly important applications," said Ken Huang, director of product line management at Lumentum. "This innovative reference design uniquely addresses key requirements of building automation and occupant monitoring systems by providing rich data sets and processing power while being unobtrusive in terms of both size and privacy."

The Vision-D reference design is said to provide a versatile platform for a wide range of applications in smart building automation, healthcare, smart retail and home security. Examples include smart PIRs for home security that are able to differentiate pets from intruders; hotel environmental and scheduling systems that can intelligently adjust the HVAC temperature in reserved rooms based on real-time occupancy; and remote monitoring of aging parents without invading their privacy.
Regardless of the location, AI algorithms running on this reference design can monitor occupants for sudden falls or medical events, intelligently and immediately triggering a request for emergency services.