Plans for first 'made in Hong Kong' SiC module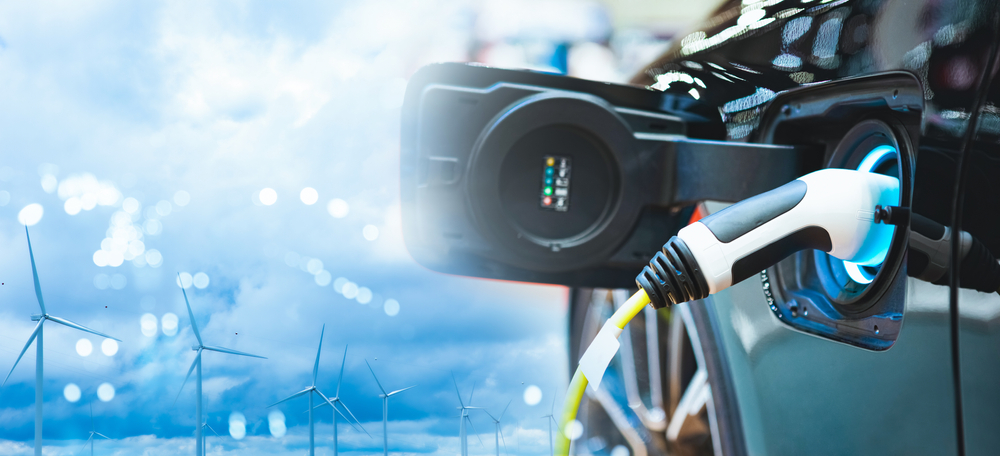 ASTRI, ASM Pacific Technology and Alpha Power Solutions to develop SiC Intelligent Power Module for EVs

The Hong Kong Applied Science and Technology Research Institute (ASTRI), ASM Pacific Technology Limited (ASMPT) and Alpha Power Solutions (APS) announced that they are jointly developing the industry's first 'Made in Hong Kong' SiC Intelligent Power Module (IPM) for electric vehicles (EVs).

This development is expected to add impetus to the Hong Kong Government's drive to promote the development of EVs. It announced in 2021 that by 2035 it would suspend new registrations of carbon fuel-driven private cars (including hybrid vehicles) and require newly registered private small and medium-sized private cars to be EVs.

The hope is that the development of a third-generation semiconductor ecosystem via the first 'Made in Hong Kong' IPM will help fuel Hong Kong's re-industrialisation endeavours and help create a high-end semiconductor industry ecosystem in China's Greater Bay Area.

ASTRI has always focused on innovative packaging technology and power electronics technology for electronic modules. In order to develop a 'Made in Hong Kong' SiC MOSFET power module, a core research team has been formed.
The R&D for this project will delve into technology from raw die to high precision multiple die integration technology. The project will be conducted at ASTRI's 3D Systems-in-Package Laboratory and ASMPT's Power Lab of the Innovation & Technology Centre. The Power Lab's SiC IPM complete solutions include printing, precision multiple die placement, silver sintering, heavy aluminium wire bonding, and more.

APS is a local manufacturer of SiC power devices in Hong Kong. It also has strong in-house development capabilities for 'SiC MOSFET', and strong relationships with EV makers in the region. ASMPT is a supplier of hardware and software solutions for the manufacture of semiconductors and electronics.
Yip Shing-Fai, CEO of ASTRI, said, "ASTRI is committed to developing a new generation of advanced semiconductor technology solutions. We are able to combine the technology with two companies with precise technology in Hong Kong to successfully create a 'Made in Hong Kong' carbonisation that drives electric vehicles. Silicon power modules not only bring breakthroughs in the development of electric vehicle manufacturing in Hong Kong, but this cooperation can also contribute to the roadmap for the popularization of electric vehicles in Hong Kong while promoting the re-industrialization of Hong Kong."
"ASTRI is pleased to be working with ASMPT and APS on this 3rd generation semiconductor technology project. This ground-breaking collaboration with Hong Kong-based upstream and downstream semiconductor companies to harness their innovative technologies to jointly develop a high-performance, high-power SiC electronic module will drive innovative electric drive technology that will support an impending popularisation of EVs and could usher in a new chapter in Hong Kong's re-industrialisation efforts," said Daniel Shi, senior director of integrated circuits and systems technology at ASTRI.

"APS is very much looking forward to working with ASTRI again, and we will provide our newly developed SiC MOSFET chip for the project," said Tony Cheong, CEO of APS. "APS is the first manufacturer of six-inch SiC power devices in Greater China Our products are widely used in charging piles, photovoltaics, energy storage, electric vehicles and other industries, and we are committed to becoming the world's leading SiC power semiconductor device company. We are confident that through this collaboration with ASTRI and ASMPT, we can inject strength into Hong Kong's re-industrialisation and local semiconductor development."

"We are honoured to develop this high-performance SiC IPM cooperation project with ASTRI and APS," said Nelson Fan, VP of Business Development, Advanced Packaging Technology, ASMPT. "Through this 'Triple A' collaboration, we will continue to inject new impetus into Hong Kong's re-industrialisation, the development of China's Greater Bay Area, and the development of third-generation semiconductors. ASMPT will commit the necessary experience and resources to help 'Made in Hong Kong' power modules achieve high volume manufacturing (HVM) capability, together with our critical silver sintering equipment and expertise."

The government announced last year to formulate a roadmap for the promotion of electric vehicles in Hong Kong. It will stop new registration of fuel-powered private cars, including hybrid vehicles, by 2035. The government will also update its environmental protection procurement policy.