UPVfab Adds Micro-Transfer Printing for Hybrid Photonics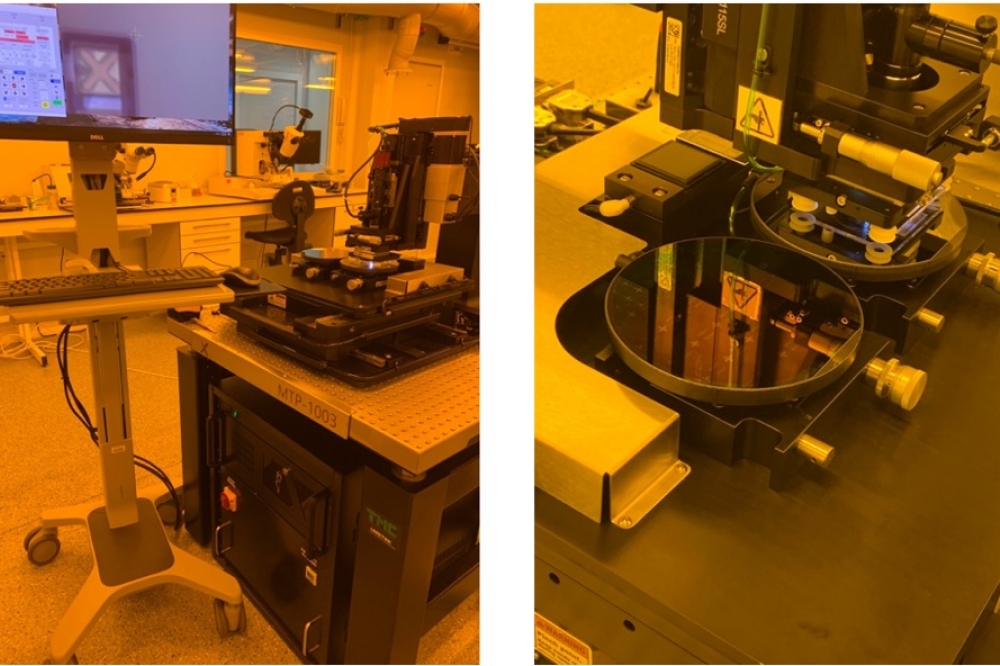 Massively parallel pick-and-place of large arrays of III-V semiconductors bring new heterogeneous integration capabilities for silicon photonics
UPVfab, the microfabrication facility at the Universitat Politècnica de València, Spain, has acquired a Micro Transfer Printing (MTP) system supplied by X Display Company (XDC).

The new equipment was funded by the regional government Generalitat Valenciana through project GVA/IDIFEDER/2020/028 "UPVfab Technology Pole" as part of a strategy to equip the facility for micro-fabrication in the technical disciplines of photonics, electronics, and chemical engineering.

"This Micro Transfer Printing system is part of UPVfab's strategy to establish process flows for hybrid photonic integration," said Gloria Micó, Facility Manager for UPVfab. "All trends in research and market evidence the importance of hybrid photonic integration, and UPVfab aims to become one of the regional hubs for combining silicon photonics and III-V semiconductors through this novel heterogenous integration process."
X Display Company (XDC) supplies Micro Transfer Printing systems that support printing to substrates from lab-scale up to Gen 4.5 panels (1500mm x 830mm), licenses intellectual property for manufacturing microLED displays and sells MicrolC and PixelEngine components. "This UPVfab installation is the first XDC MTP system in Spain," said Justin Brown, XDC's VP of Operations. "XDC's is proud to equip UPVfab and their resident companies with an MTP system that will help them develop groundbreaking new research and products."
X-Celeprint licenses Micro Transfer Printing intellectual property for non-display applications, including compound semiconductor heterogeneous integration for photonics, wireless communications, power management and sensor three-dimensional integrated circuits (3D ICs). "MTP technology readily adds disruptive capabilities to geographically-dispersed hubs focused on R&D and high-mix, low-volume production of advanced 3D ICs and workforce development," said Kyle Benkendorfer, X-Celeprint's CEO. MTP systems are installed at X-FAB, Micross Components, Tyndall National Institute, Teledyne, the Naval Research Laboratory, the University of Illinois Urbana Champaign, and the University of Ghent / imec, in addition to several undisclosed leading manufacturers.
UPVfab has established strong links with industry by orchestrating and launching a resident company program in 2021, under which VLC Photonic (a Hitachi High Tech Group company) established activity in the cleanroom. "Having access to an MTP system allows for rapid prototyping with state-of-the-art equipment," explained David Domenech, CTO for VLC Photonics. UPVfab's resident company program expects to add two more companies in 2022.
"The program ambition is not only targeted to industrial research and product/service development, but for companies to establish their demo sites in our facility as well," said Pascual Muñoz, Director for UPVfab. "Our infrastructure upgrade and deployment plans are to bring in tools and qualified personnel to support industrial R&D, prototyping, and small series manufacturing."