Navitas GaN Chips charge Motorola smartphone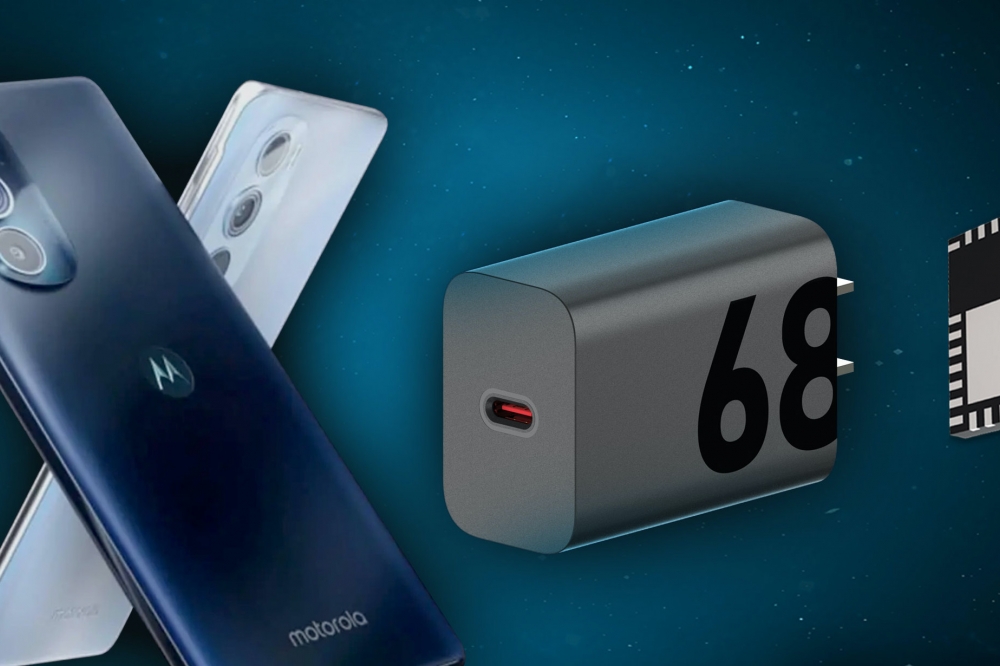 Unlocks fast charging powering over 50 percent in 15 minutes

Navitas Semiconductor's GaNFast technology has been selected to charge Motorola's flagship Motorola Edge+ (2022) smartphone.

The TurboPower 68W (MC-681) charger has arrived in the US as a standalone accessory to bring a fast charging experience on top of the amazing battery life of the new edge+.

The new Motorola Edge+, with the Snapdragon 8 Gen 1 Mobile Platform, blazing-fast 5G and WiFi 6E and 6.7 inch OLED screen has a powerful 4,800 mAh battery. When used with the TurboPower 68W fast charger (sold separately), you can charge over 50 percent in just 15 minutes* for a superb user-charging experience.

The TurboPower 68W is an all-in-one travel-charger option for USB-C phones, tablets, and laptops. At 58 x 41 x 28 mm (66 cc), the TurboPower 68W achieves a power density of 1 W/cc at 95 g. Built-in protection from power surges, extreme heat, and other dangers ensure that the smartphone or tablet remains safe while charging. High-quality design and manufacturing enable a 2-year limited manufacturer's warranty for the new charger.

The TurboPower 68W (MC-681) was jointly designed and built for Motorola by Salom, who is now selling them in the US. "The TurboPower 68W is our most powerful addition to the Motorola Charging line-up to date as Navitas' GaN technology advances keep driving TurboPower speeds higher while maintaining compact form factors," said Joseph Reisinger, president of Salom America Company. "Customers will be delighted with the faster charge times and portability."

Navitas' proprietary GaN power ICs integrate GaN power (FET) and GaN drive plus control, sensing and protection in a single SMT package.

"Motorola customers have high standards, and GaN delivers the high speed and small size to exceed those expectations," said Gene Sheridan, CEO and co-founder of Navitas. "GaN provides next-generation performance while ensuring a focus on efficiency and sustainability – another Motorola-Navitas shared goal. Every GaNFast power IC shipped reduces CO2 emissions by 4 kg.