Sensitron shrinks half-bridge module with EPC GaN FET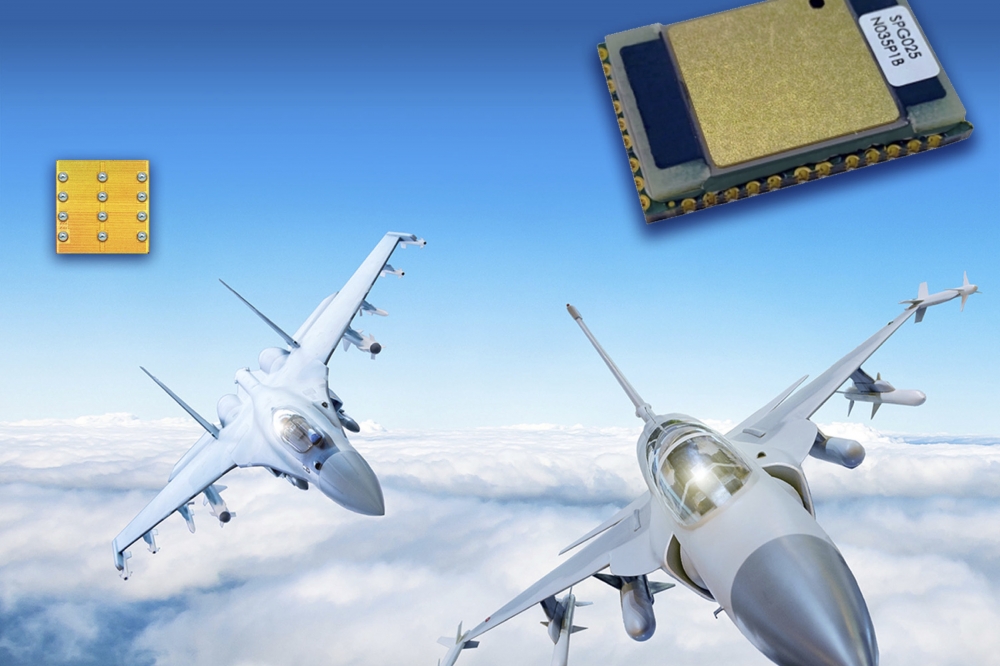 High power density 350V GaN IPM is 60 percent smaller than alternative silicon solutions
By replacing traditional silicon FETs with EPC's 350V, EPC2050 GaN FET, Sensitron, a US manufacturer of high rel power electronic components, has been able to reduce the size of its half bridge module by 60 percent while also improving the module's already junction-to-case thermal conduction.

The SPG025N035P1B from Sensitron is a high-power density 350 V, 20 A GaN half bridge with an integrated gate drive, optimised for stray inductance and switching performance at 500 khz. Rated at 20 A, the module can be used to control over 3 kW. Sensitron's proprietary topside cooling technology on this ultra-small, lightweight high power density package (1.10 inch x 0.70 inch x 0.14 inch) allows for optimal thermal performance. The SPG025N035P1B was designed for commercial, industrial, and aerospace applications.
The SPG025N035P1B module uses the EPC2050, a 350 V rated GaN FET with 80 mΩ maximum RDS(on), 26 A peak current power in a small chip-scale package that measures 95 mm x 1.95 mm. The EPC2050 provides Sensitron with a high efficiency solution due to the low switching losses, and a high-power density solution due to the extremely small size. The EPC2050 is also ideal for multi-level converters, EV charging, solar power inverters, lidar, and LED lighting.

"We are delighted to be working with EPC. By using the ultra-small EPC2050 GaN FET, we could design a 350V half bridge module with higher efficiency and 1/3rd the size of alternative silicon solutions allowing us to capture very high-density applications", commented Richard Locarni, Director of New Business Development, Sensitron.

Alex Lidow, EPC's CEO added, "This application is a great example of the real benefits that GaN brings. We have worked closely with Sensitron to find the best GaN FET to meet the design challenges that the power-density requirements of their module demands."