GlobalFoundries Introduces GF Labs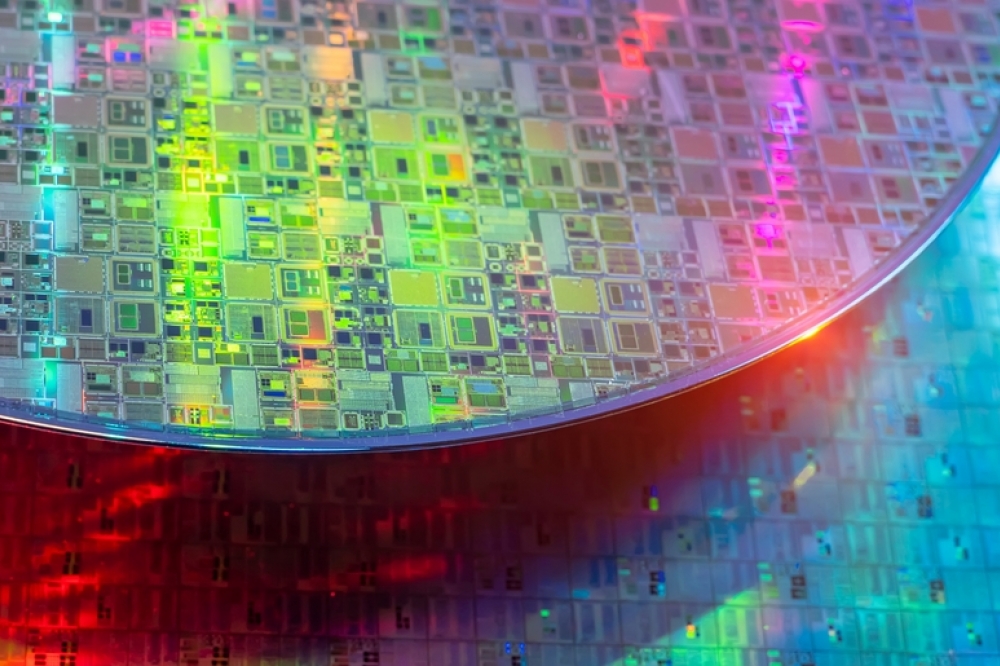 Program advances long-term technology roadmap and underlines commitment to drive innovative semiconductor technology

At its annual GF Technology Summit (GTS), GlobalFoundries launched GF Labs, a new program that extends the development horizon of innovative, differentiated semiconductor technology.
"Fostering semiconductor innovation is critical to delivering a differentiated technology portfolio that will continue to fuel emerging markets," said Gregg Bartlett, senior vice president of Technology, Engineering and Quality, GF. "Our focus is on making sure we're always developing the latest technologies that provide meaningful differentiation for our customers, not just in the near-term, but far into the next decade. The launch of GF Labs accelerates our pursuit of the innovation it takes to develop and deliver powerful technological advances for our customers."

Building on its patent portfolio and technical expertise, GF Labs will harvest capabilities from a broad research platform including the Interuniversity Microelectronics Centre (IMEC) in Belgium, Fraunhofer in Germany, Defense Advanced Research Projects Agency (DARPA) in the U.S., and the Institute for Microelectronics in Singapore, along with a broad network of university partnerships.

Research and development within GF Labs is underway with a slate of innovative technology capabilities and solutions already in development such as radio frequency silicon on insulator (RFSOI) and silicon-germanium (SiGe). GF will continue to invest to expand and develop tailored solutions, with GF Labs serving as the R&D engine accelerating solutions based on wide-band-gap semiconductors that go beyond the traditional approach of shrinking transistors.
Additional program details and partners will be announced in the second half of 2022.

"We have a wide research portfolio in high-performance computing, cryogenic electronics, bioelectronics and biosensors, physical-layer security and AI-based design automation. Collaborating with GF allows us the freedom to explore innovative ideas, such as integrating advanced SiGe devices with high-performance CMOS technologies to help achieve the required configuration for next-generation wireless electronics", said George White, director for Strategic Partnerships, Georgia Institute of Technology
Luc Van den hove, president and CEO, Imec said: "For more than 10 years, we've been working collaboratively with GF to help drive technology innovation across multiple dimensions. The launch of GF Labs will enable tomorrow's more intelligent and intuitive, more connected and secure, and more powerful and energy-efficient technology solutions. We are committed to continue collaborating on advanced semiconductor R&D with GF, working hand in hand to come up with solutions that make the high-tech industry grow."

Americo Lemos, CEO, IQE said: "IQE's collaboration with GF on GaN accelerates the development of differentiated technology platforms that enable smart mobile devices, wireless infrastructure, power electronics and next generation displays."

"Micledi has developed a unique and innovative solution for microLED arrays. Our technology is based on an innovative combination of III/V materials processing, 3D integration and 300mm silicon-based processing combined with a proprietary ASIC to provide a self-contained, compact monolithic AR display with high image quality and power efficiency. Our partnership with GF is enabling future AR devices and revolutionizing how digital information is delivered to consumers, " said Soeren Steudel, CTO, Micledi Microdisplays.
"GF technologies made 5G mm-wave possible with 45RSOI and 22FDX processes first used by universities and then by most companies in 5G and SATCOM. It is now taking steps to establish a leadership position in 6G. We've been collaborating on a broad set of high-risk, high-payoff research projects leveraging the unparalleled benefits of FD-SOI, RF-SOI and SiGe technology with demonstrated phased-arrays and transceivers up to 180 GHz and together, we are pushing the limits. GF has been a great partner, with an accurate design kit at greater than 100 GHz. They also support innovative work and enable the successful demonstration of complex 6G systems," said Gabriel M. Rebeiz, Distinguished Professor and the Wireless Communications Industry Endowed Chair at the UC San Diego.
CS International to return to Brussels – bigger and better than ever!

The leading global compound semiconductor conference and exhibition will once again bring together key players from across the value chain for two-days of strategic technical sessions, dynamic talks and unrivalled networking opportunities.

Join us face-to-face on 18-19 April 2023
View the agenda.
3 for the price of 1. Register your place and gain complementary access to TWO FURTHER industry leading conferences: PIC International and Power Electronics International.
Email info@csinternational.net or call +44 (0)24 7671 8970 for more details.