Fujitsu, NTT DOCOMO and NTT start joint 6G trials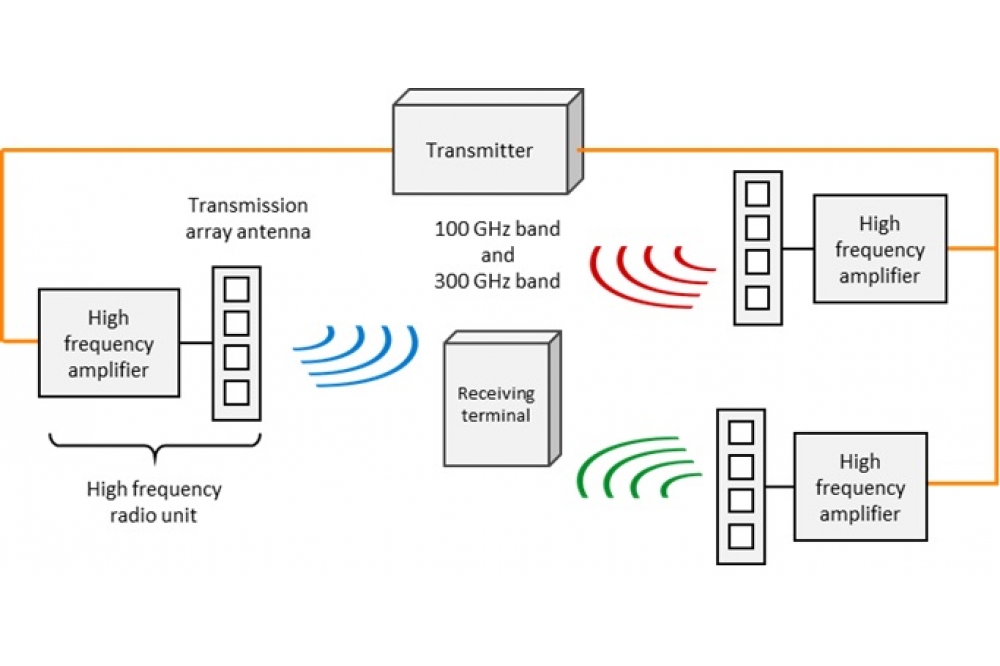 Partners aim to realise stable, high-speed comms using MIMO at high sub-terahertz frequencies

Fujitsu will start working with NTT DOCOMO and Nippon Telegraph and Telephone Corporation (NTT) to conduct joint trials towards the realisation of practical applications for 6G.

In the joint trials, the partners will use sub-terahertz waves of 100 GHz and 300 GHz, which represent promising candidates for use in 6G . The companies further aim to develop a high-frequency wireless device based on compound semiconductor technology.
Bands of 100GHz and above would enable communication speeds of over 100 Gbps, which is ten times higher than that of current 5G networks. However, radio waves at higher frequencies tend to be more easily affected by obstacles, which makes communication between distant points difficult.

To address this issue, Fujitsu, DOCOMO and NTT will use distributed MIMO, a wireless communication technology where multiple sub-terahertz wave antennas are dispersed to simultaneously emit radio waves from multiple directions to a receiving terminal.

In order to realise high-speed and large-capacity communications at sub-terahertz waves with small size and low power consumption, Fujitsu aims to develop high-frequency wireless devices utilising compound semiconductors such as GaN and InP.

Moving forward, Fujitsu will promote the development of technologies for the realisation of practical applications for 6G and actively engage in global 6G standardisation activities to contribute to solving societal issues through R&D.

Naoki Tani, executive VP and CTO at DOCOMO, comments: "DOCOMO has been collaborating with Fujitsu since 2014 to verify wireless technologies towards the realisation of 5G, and has leveraged the obtained know-how to provide 5G commercial services since 2020. We are delighted to collaborate with Fujitsu also towards the realisation of the 6G concept.
"DOCOMO and NTT will initiate experimental trials with Fujitsu to establish 6G wireless technologies for sub-THz communication using 100 GHz and 300 GHz band, and make a solid contribution to 6G commercialisation with a variety of industry partners."
CS International to return to Brussels – bigger and better than ever!

The leading global compound semiconductor conference and exhibition will once again bring together key players from across the value chain for two-days of strategic technical sessions, dynamic talks and unrivalled networking opportunities.

Join us face-to-face on 18-19 April 2023
View the agenda.
3 for the price of 1. Register your place and gain complementary access to TWO FURTHER industry leading conferences: PIC International and Power Electronics International.
Email info@csinternational.net or call +44 (0)24 7671 8970 for more details.