Taiwan Semiconductor Research Institute Picks Veeco Tool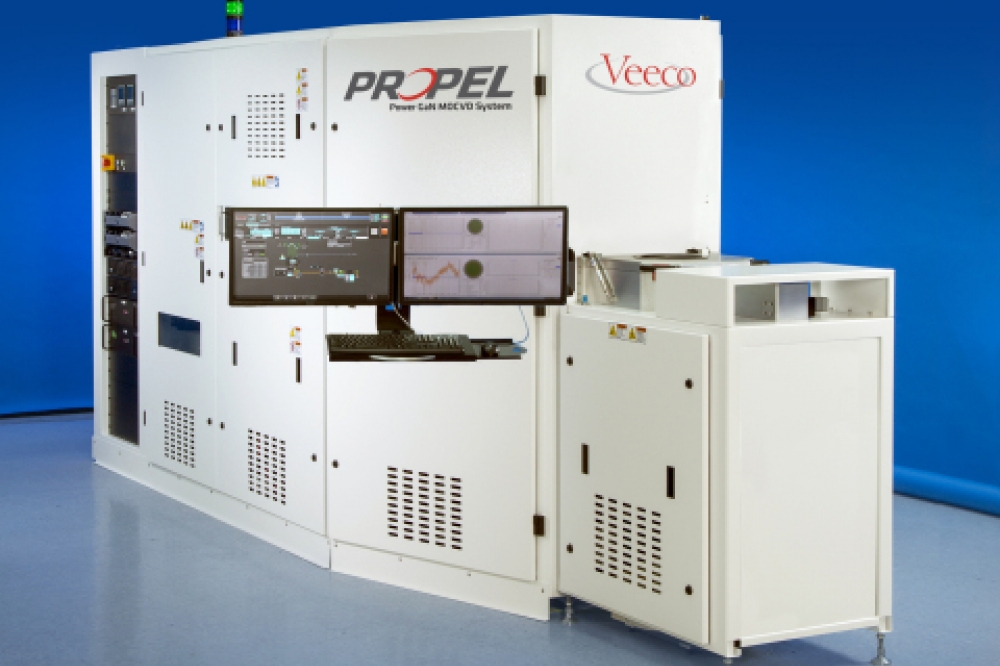 Single wafer Propel R&D MOCVD platform will be used for development and collaboration related to GaN-based power and RF devices
Single wafer Propel R&D MOCVD platform will be used for development and collaboration related to GaN-based power and RF devices

Veeco Instruments announced that the Taiwan Semiconductor Research Institute, National Applied Research Laboratories (TSRI, Narlabs) has selected Veeco's Propel R&D MOCVD System for advanced development and collaboration related to GaN-based power and RF devices.

The single wafer Propel platform is ideal for high volume manufacturing and 300mm capabilities, as well as R&D applications. This Propel R&D system has been installed in TSRI's Hsinchu, Taiwan laboratory. It enables a joint collaborative effort to drive technology innovations, as well as develop and demonstrate technical capabilities in the emerging GaN markets. The joint effort and collaboration accelerate wide-bandgap compound semiconductor technology to high volume and low-cost applications on 200 and 300mm substrates.
"Veeco's Propel R&D System is uniquely qualified to deliver the performance and flexibility required to conduct advanced developments of power and RF devices," commented Chang-Hong Shen, deputy director-general, research fellow at TSRI. "We are excited to have this R&D system operating in our facility and look forward to support from the Veeco team in the years to come."

Veeco's Propel GaN MOCVD system is designed specifically for power and RF applications. Featuring a single-wafer reactor platform, the system deposits high-quality GaN films for the production of highly efficient power and RF devices. The single-wafer reactor is based on Veeco's TurboDisc technology including the IsoFlange and SymmHeat breakthrough technologies, which provide homogeneous laminar flow and uniform temperature profile across the entire wafer.
"We are pleased to have our MOCVD system selected by TSRI to help develop their advanced power and RF applications," said Adrian Devasahayam, SVP, product line management. "We now have multiple technologies installed at TSRI's facility and we look forward to helping them maximise the value of our platforms and the opportunity for technology collaboration."
CS International to return to Brussels – bigger and better than ever!

The leading global compound semiconductor conference and exhibition will once again bring together key players from across the value chain for two-days of strategic technical sessions, dynamic talks and unrivalled networking opportunities.

Join us face-to-face between 28th – 29th June 2022
View the agenda.
3 for the price of 1. Register your place and gain complementary access to TWO FURTHER industry leading conferences: PIC International and SSI International.
Email info@csinternational.net or call +44 (0)24 7671 8970 for more details.
*90% of exhibition space has gone - book your booth before it's too late!