EPC adds fifth rad hard GaN FET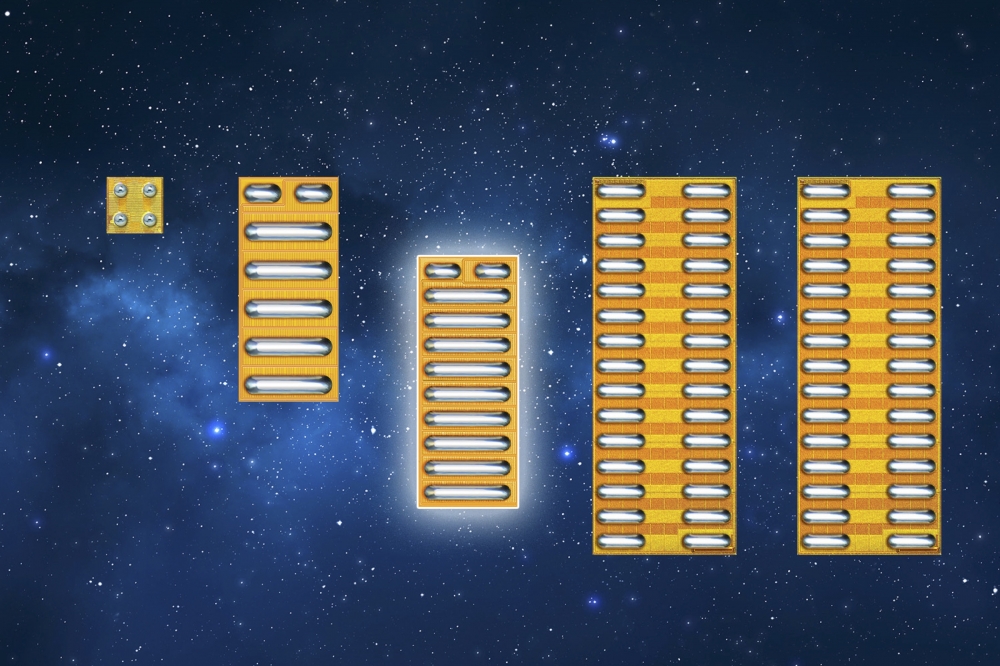 High density and efficiency for demanding space applications

EPC announces the introduction of the EPC7004 radiation-hardened GaN FET. The EPC7004 is a 100V, 7mΩ, 160 A Pulsed, rad-hard GaN FET in a small 6.56 mm2 footprint.

The EPC7004 has a total dose radiation rating greater than 1 Mrad and SEE immunity for LET of 85 MeV/(mg/cm2). The EPC7004, along with the rest of the Rad Hard family, EPC7014, EPC7007, EPC7019, EPC7018, are offered in a chip-scale package, the same as the commercial eGaN® FET and IC family. Packaged versions will be available from EPC Space.

The EPC7004 joins a family of rad hard products than range from 40 V to 200 V offering significant electrical and radiation performance benefits for applications including DC-DC power, motor drives, lidar, deep probes, and ion thrusters for space applications, satellites, and avionics.

"The 100 V EPC7018 and EPC7004 offer designers different size/power tradeoffs with ultra-low on-resistance enabling a new generation of power conversion and motor drives in space operating at higher frequencies, higher efficiencies, and greater power densities than ever achievable before", said Alex Lidow, CEO, and co-founder of EPC.