LayTec to present new EpiX system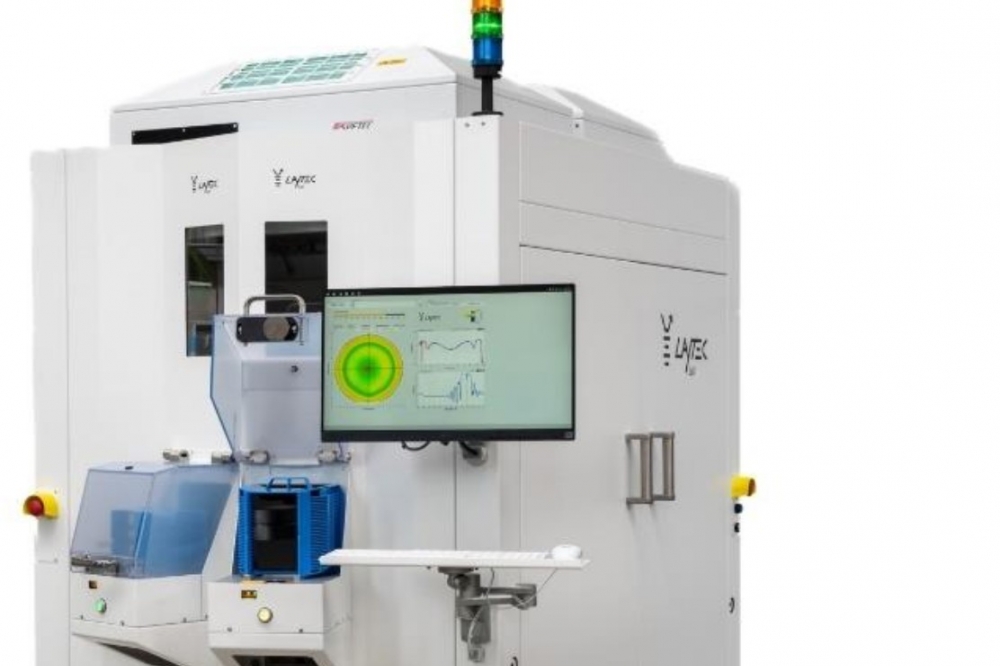 First demo unit of novel EpiX cassette-to-cassette mapping station will be displayed at ICMOVPE XX

LayTec will present its new EpiX cassette-to-cassette (C2C) mapping station at ICMOVPE XX in Stuttgart, Germany

After introducing its EpiX mapping station some years ago, LayTec is now bringing its newest EpiX generation cassette-to-cassette (C2C) mapping station to the market. The first demo unit of this novel metrology system will be displayed at LayTec's booth at ICMOVPE XX in Stuttgart, Germany from 10-14 July 2022.
Just like previous EpiX generations, the novel system is equipped with white light reflectance and multi-wavelengths photoluminescence spectroscopy for wafer inspection.
Now the system has been equipped with fully automated wafer handling and cassette-to-cassette wafer loading to also serve the requirements of high-throughput industrial applications. Detailed information can be found in the new EpiX data sheet.
Johannes Zettler will also give a detailed presentation about this new product at LayTec's in-situ seminar at ICMOVPE XX.