Aixtron ships MOCVD system to University of Texas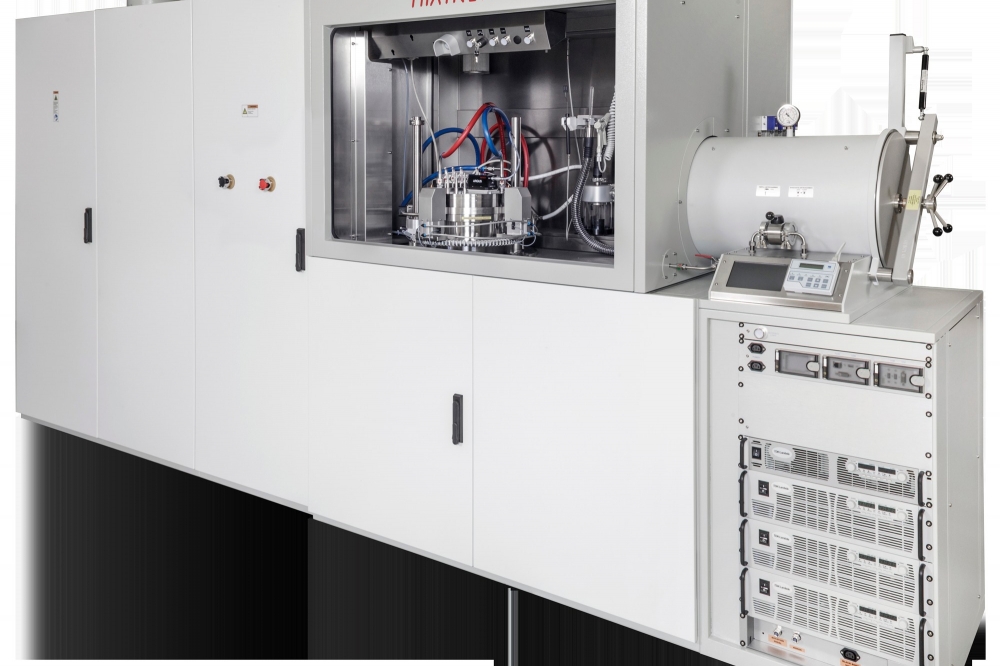 CCS deposition system is for Gallium Oxide Power devices

Aixtron SE will ship a new Aixtron Close Coupled Showerhead (CCS) deposition system to the University of Texas at Austin, Microelectronics Center (MRC), Department of Electrical and Computer Engineering.

The MOCVD deposition tool is specially configured to provide dual material capability, namely gallium oxide (Ga2O3) as well as GaN-based materials. Both materials qualify as wide and ultrawide band gap materials – Ga2O3 and its alloys can operate at higher voltages, frequencies and temperatures than the incumbent semiconductor materials. These properties open up new applications within the areas of photodiodes and power switches.

"We had great experience with Aixtron CCS reactors in the past for GaAs and InP materials. We look forward to partner with Aixtron as we develop novel epitaxy layers and devices using this flexible system for dual materials, Ga2O3 and GaN," says Xiuling Li, a professor in the Department of Electrical and Computer Engineering at The University of Texas at Austin, and also an IEEE fellow. "This unique MOCVD reactor for growing Ga2O3 and III-nitrides will put The University of Texas at the forefront of research in this area," says Professor Sanjay Banerjee, Chair Professor and the Director of MRC.

The Aixtron MOCVD system is designed to be easily switched from Ga2O3 to GaN modes. At the heart of the MOCVD tool is an advanced triple plenum showerhead, allowing that the oxidising materials are kept completely separate from the metal organic and gas precursors until injection into the process chamber. The system is said to assure a high degree of thermal uniformity through the ARGUS full temperature mapping across the susceptor and it is perfectly sized for high-end research and development – in academic institutions as well as in innovative private enterprises.

"We are proud of the partnership with Prof Li and such a renowned US university once again. Our CCS MOCVD tools have an excellent track record supporting academic work and scaling later to Tier-1 industrial players and we very excited to see progress on Gallium Oxide for next generation of power devices", says Felix Grawert, CEO and president of Aixtron SE.