BMW uses novel British power inverter tester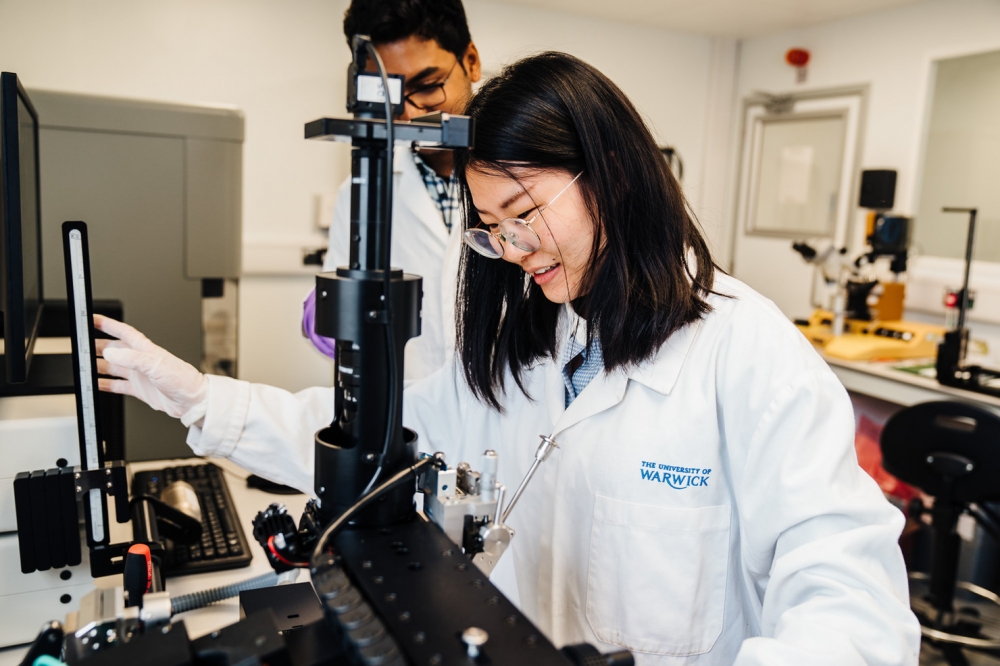 University of Warwick innovation helps supports BMW's transition to SiC-based power electronics in EVs

Phil Mawby and his team at the University of Warwick's School of Engineering has developed an innovative power inverter testing equipment with almost £1m funding from the Driving the Electric Revolution challenge at UK Research and Innovation (UKRI).

The inverter testing facility has been used for the first time by manufacturer BMW to test a new power inverter.

The new inverter testing facility was made possible with almost £900,000 from the £33 million Driving the Electric Revolution Industrialisation Centres (DER-IC), part of the Driving the Electric Revolution Challenge at UKRI.
DER-IC has been designed to support the UK in becoming a centre of excellence in power electronics, machines, and drives (PEMD). The WMG Centre High Value Manufacturing Catapult (HVMC), at the University of Warwick, also contributed £300,000 of funding.
Previously, car manufacturers tested inverters with motors at high-cost dynamometer facilities with concrete bunkers that contained high speed equipment failures. The newly designed equipment at the University of Warwick is smaller, less costly, easier to access, and allows manufacturers to test components in isolation – i.e., the inverter – without the motor. This technology is also applicable to applications in other sectors.
BMW is one of the businesses behind @FutureBev, a project group made up of six partners including the University of Warwick, who have come together to develop a UK supply chain that can support the transition of BMW to SiC-based power electronics in their future generations of BEV (Battery Electric Vehicle).
BMW Group's David Bock, who is Project and Technical Lead for @FutureBEV, commented: "@FutureBEV with Warwick University is demonstrating the ability of industry and academic partners coming together to deliver accelerated technologies to market. The access to a strong academic base with matched development and test hardware enables rapid implementation of ideas from drawing board to real hardware.
"The investment from DER-IC is one of the enablers for this ensuring the facility is tooled with the latest test equipment, meaning the university is ready and able to support business. The @FutureBEV team directly benefit from quick access to the BEV specific test equipment enabling risk reduction as well as improving the change of emerging technologies to be implemented in new designs.
"The net benefit is through this collaboration we can bring these CO2 reducing technologies to the road quicker whilst keeping the business case and enabling a next generation of engineers. It's an exciting time for powertrain and showing well targeting investment from Warwick University and the @FutureBEV partners."
'On-shoring' all aspects of the EV manufacturing supply chain, and building capability, capacity and competitiveness, is fundamental to the DER-IC vision. Jon King, from the WMG Centre HVM Catapult and Centre Lead, DER-IC Midlands said: "Companies across the UK, from many sectors including automotive, aerospace and energy, can benefit from the increased flexibility and easy access of this new equipment."
Phil Mawby, professor of Power Electronics at the University of Warwick and Principal Investigator on the project explained: "Through innovative knowledge and skills we have been able to develop an essential piece of equipment for testing inverters. At a fraction of the size and cost of its commercial competitors, this equipment will help revolutionise inverter testing.
"Funding from Driving the Electric Revolution and HVMC made it possible for us to procure crucial pieces of equipment, including parts of the cooling system and battery emulator. I also couldn't have completed it without the fantastic team I work with, who have all contributed immense effort and value to drive the project forward and produce this unique facility, which will help encourage businesses from an array of industries to use the UK as a base for product testing."
Following the launch of the new equipment several other UK carmakers have expressed interest in accessing the facilities. DER-IC offers open access facilities to all corners of industry looking to transition to electrical systems.
CS International to return to Brussels – bigger and better than ever!

The leading global compound semiconductor conference and exhibition will once again bring together key players from across the value chain for two-days of strategic technical sessions, dynamic talks and unrivalled networking opportunities.

Join us face-to-face on 18-19 April 2023
View the agenda.
3 for the price of 1. Register your place and gain complementary access to TWO FURTHER industry leading conferences: PIC International and Power Electronics International.
Email info@csinternational.net or call +44 (0)24 7671 8970 for more details.