Engineers develop new integration route for tiny transistors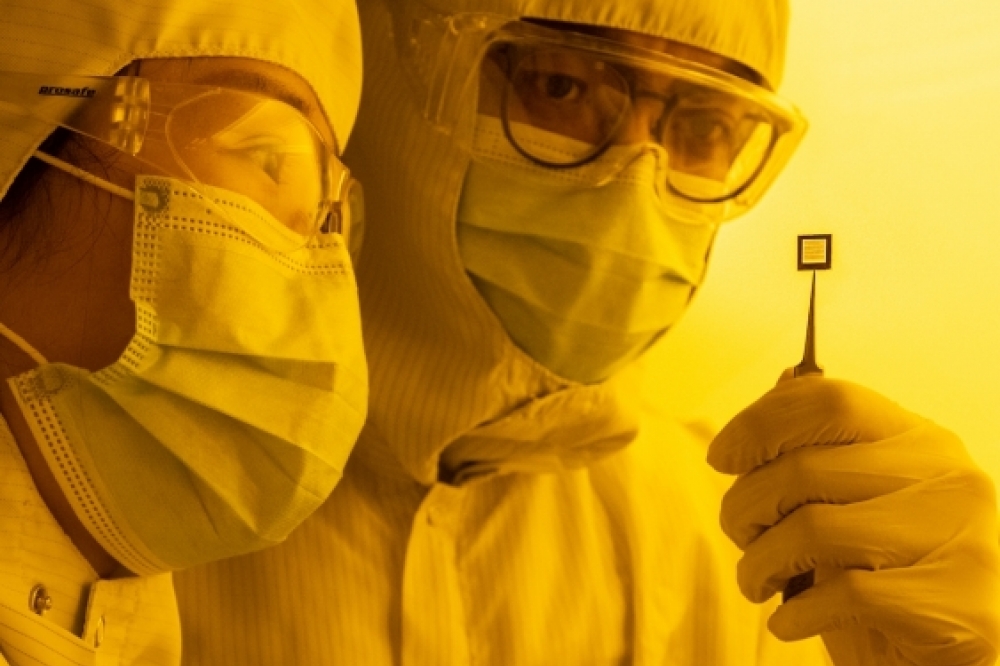 UNSW Sydney team shows how high-κ perovskite membranes can act as insulators for two-dimensional transistors

Researchers from UNSW Sydney have developed a tiny, transparent and flexible material to be used as a novel dielectric (insulator) component in transistors.

The research 'High-κ perovskite membranes as insulators for two-dimensional transistors' recently published in Nature, indicates the potential for large-scale production of a 2D field-effect transistor.

The new material could help overcome the challenges of nanoscale silicon semiconductor production for dependable capacitance (electrical charge stored) and efficient switching behaviour.

For the research, engineers from the Materials and Manufacturing Futures Institute (MMFI) at UNSW Sydney fabricated the transparent field-effect transistors using a freestanding single-crystal strontium titanate (STO) membrane as the gate dielectric. They discovered their new miniaturised devices matched the performance of current silicon-semiconductor field-effect transistors.

"The key innovation of this work is that we transformed conventional 3D bulk materials into a quasi-2D form without degrading its properties," says Dr Jing-Kai Huang, the paper's lead author. "This means it can be freely assembled, like LEGO blocks, with other materials to create high-performance transistors for a variety of emerging and undiscovered applications."

"Fabricating devices involves people from different fields. Through MMFI, we have established connections with academics who are experts in the 2D electric device fields as well as the semiconductor industry," says Ji Zhang, a co-author of the paper.

"The first project was to fabricate the freestanding STO and to study its electrical properties. As the project progressed, it evolved into fabricating 2D transistors using freestanding STO. With the help from the platform established by MMFI, we were able to work together to finish the project."

The team is now working towards wafer-scale production. In other words, they hope to see whether the material can be used to build all the circuits for an entire computer on one chip.

"Extensive data sets were collected to support the performance of these 2D electronics, indicating the technology's promise for large-size wafer production and industrial adoption," says Junjie Shi, another co-author of the paper.

"Achieving this will enable us to fabricate more complex circuits with a density closer to commercial products. This is the crucial step to make our technology reach people," says Jing-Kai Huang, the paper's lead author.

The researchers also say their development is a promising step toward a new era of electronics and local manufacturing resilience.

"From shifting geopolitics and the pandemic, we have seen more disruption in the global semiconductor supply chain, and we believe this is also an opportunity for Australia to join and strengthen this supply chain with our unique technology in the near future," Huang says.

Currently, the technology is protected by two Australian provisional patent applications, with MMFI and UNSW looking to commercialise the intellectual property and bring it to market.