Nuburu to Go Public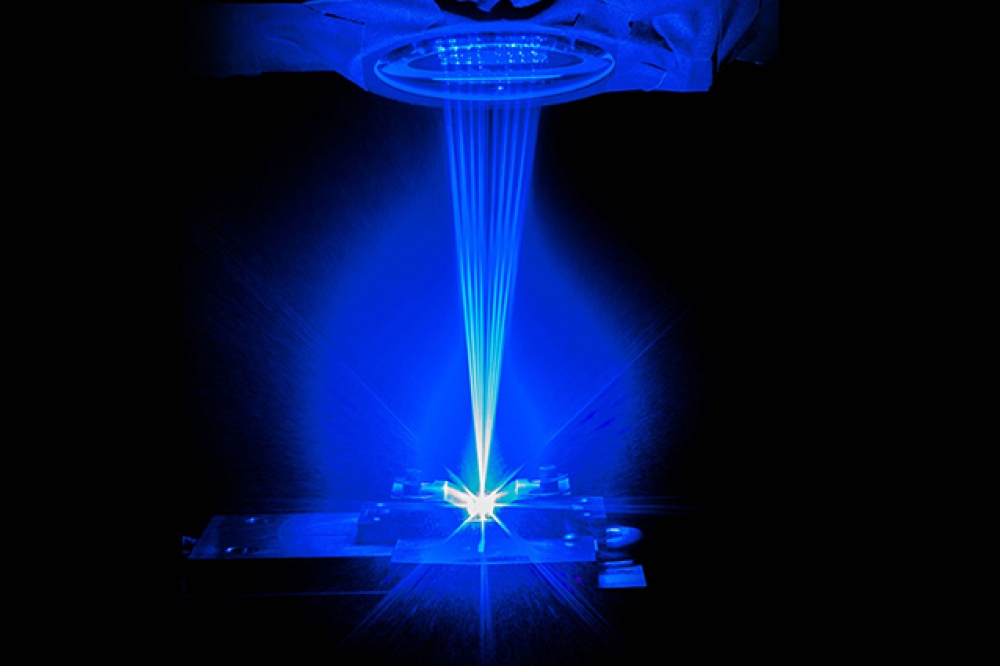 Blue laser company to go public in order to accelerate development of ultra-high brightness products and scale manufacturing operations

US-based blue laser company Nuburu and Tailwind Corp., a special purpose acquisition company, have announced a definitive agreement that puts Nuburu on the path to becoming a publicly listed company.

Upon the closing of the transaction, the combined company will be named Nuburu, Inc. The combined company will continue to be based in Centennial, Colorado, and led by Mark Zediker, CEO, co-founder and president of Nuburu, and other key executive leadership.

Founded in 2015, Nuburu introduced the first industrial blue laser in 2017. The GaN-based blue-laser technology is now used in materials processing applications across e-mobility and automotive, energy storage, aerospace and additive manufacturing.
In many industrial applications, critical materials such as copper, gold and aluminum do not absorb much of the infrared wavelengths transmitted by traditional industrial lasers, which leads to lower quality joints than by using industrial blue lasers. Nuburu's blue lasers also address complex situations such as the joining of dissimilar metals, says the company.
"As electrification and advances in manufacturing drive growth in our target markets, this capital infusion is intended to provide continued momentum for Nuburu," said Mark Zediker, CEO, co-founder and president of Nuburu. "Looking ahead, we are focused on growing our customer base, expanding our distribution channels, accelerating development of our ultra-high brightness product family and scaling our manufacturing operations to meet demand globally. Our partnership with TWND is expected to accelerate our expansion plans to allow us to benefit from a position of strength in the public markets."

"Our goal at TWND is to partner with a founder-led company that has a large addressable market and is positioned for rapid and sustainable long-term growth based on its technology, innovation and industry leadership," said Chris Hollod, CEO of TWND. "We are pleased to have the opportunity to join forces with Nuburu, a business offering solutions in metal processing that are critical to 3D printing, aerospace, consumer electronics, and e-mobility in the same way that picks and shovels were critical to the gold rush. Mark is a visionary CEO who is pioneering innovation to expand Nuburu's transformative laser technology for a broad, leading-edge range ofapplications and industries."
Transaction Overview

The business combination values Nuburu at a pre-money enterprise value of approximately $350 million, at a price of $10.00 per common share. The board of directors of TWND and Nuburu have each unanimously approved the proposed transaction, which is expected to be completed in early 2023, subject to, among other things, the approval by Nuburu's stockholders and TWND's stockholders, expiration of certain diligence periods without termination by TWND or Lincoln Park Capital and satisfaction or waiver of other customary closing conditions.
The transaction will result in gross proceeds of up to approximately $334 million to Nuburu (assuming no redemptions from the trust account by the TWND public stockholders and prior to the payment of transaction expenses), together with access to additional financing to help fund its growth initiatives through a funding agreement with Lincoln Park Capital for up to an aggregate of $100 million subject to the closing of the transaction and other conditions set forth in the purchase agreement entered into between TWND, Nuburu and Lincoln Park Capital.
Each holder of Class A common stock of TWND will receive one unlisted share of Series A Preferred Stock of the surviving company upon the closing for each share of TWND Class A common stock held immediately following the closing. The preferred stock is a senior security with a $10.00 per share liquidation preference, and the preferred shares, at the option of each holder, can be sold to the Company for its liquidation value following the second anniversary of the closing. Holders of Class A common stock who elect to redeem their shares will receive $10.00 plus any applicable interest per share at the closing, but will not receive any Preferred Shares.
"We thoughtfully designed this innovative preferred share structure so that holders of Class A common stock – whether individual or institutional – would be treated equally and would benefit from the ability to receive this additional consideration, rather than making the preferred share available only via a private placement that is not typically accessed by individual investors," said Hollod.