Toray and A*STAR collaborate on SiC heat dissipation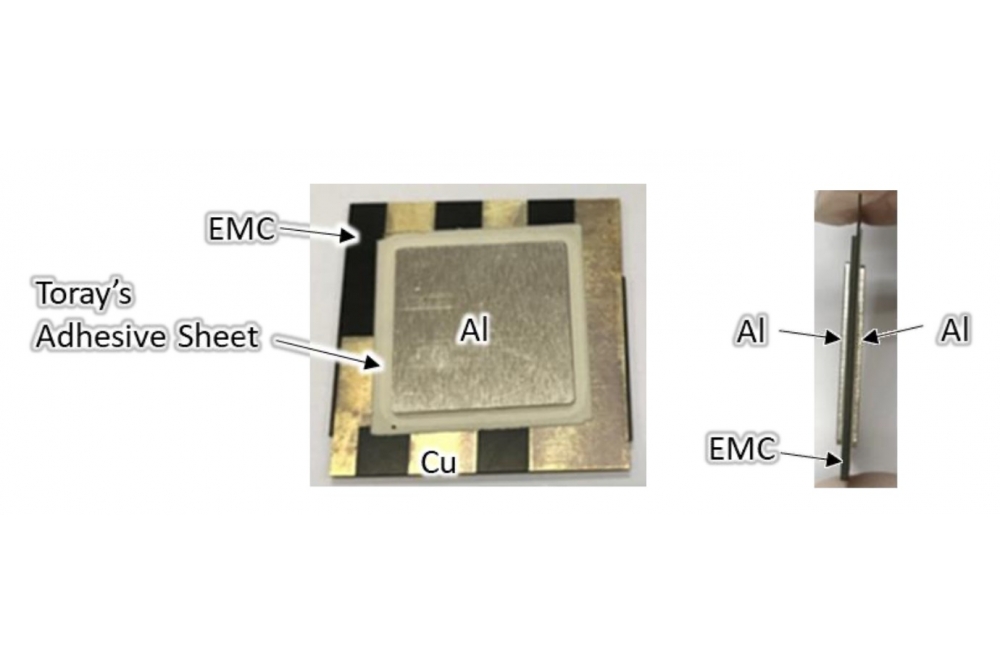 Foint research to develop practical applications for high heat-dissipating adhesive sheets for SiC power semiconductors

Toray Industries and A*STAR's Institute of Microelectronics (IME) in Singapore has begun joint research to develop practical applications for high heat-dissipating adhesive sheets for SiC power semiconductors.

Prospective applications include automobiles, smart grids, and data centres. In particular, from the viewpoint of further energy conservation, SiC power semiconductors are being applied more extensively for automotive applications.

Development efforts will combine Toray's material and fabrication technologies with IME's design, prototyping and evaluation technologies. This will improve the simplicity and reliability of processes to apply high-heat-dissipating adhesive sheets and enhance semiconductor quality, dependability, and safety.

Toray and IME aim to provide comprehensive solutions to SiC device manufacturers and contribute to the uptake of high-efficiency SiC power semiconductors.
Toray will promote this joint research with support from the new Toray Singapore Research centre (TSRC, a department of Toray International Singapore Pte Ltd), which opened in Singapore in June of this year.
Toray offers electro-coating materials such as Semicofine non-photosensitive polyimide and Photoneece photosensitive polyimide which employ proprietary molecular design technology as well as FALDA adhesive film. Semiconductor, electronic component, and display manufacturers rely heavily on these products because of their high reliability.
Since 2016, Toray has participated in several international consortiums on IME's advanced semiconductor packaging, deepening collaboration and achieving results through joint research.

Toray and IME previously collaborated to develop a robust SiC power semiconductor module that incorporates high-heat dissipation adhesive sheets from the FALDATM lineup. General heat-dissipating adhesive materials using grease and solder have a large contact thermal resistance with the cooler, resulting in failure due to inadequate cooling of the semiconductors. Toray and IME resolved these problems by applying Toray's material to create the first prototype of a new SiC power semiconductor module using a heat- dissipating adhesive sheet with a very low contact thermal resistance which is lower than conventional products. Durability tests at high temperatures confirmed that the module lasted for significantly large number of power cycles.

In this joint research, Toray and IME will continue to prototype and evaluate devices to improve the simplicity and reliability of processes to employ high-heat-dissipating adhesive sheets in the drive for commercialisation.
Yuichiro Iguchi, corporate VP of Toray's Research Division, commented that: "We have long respected IME's prowess in SiC power semiconductor design and evaluation technology. We're delighted to collaborate with Singapore's government agencies on such public-private R&D projects. We look forward to accelerating efforts to overcome the challenges of applying advanced heat dissipation technology to enhance energy efficiency and help drive to sustainable economic growth."
Terence Gan, executive director of A*STAR's Institute of Microelectronics, said: "We are pleased to team up with Toray to spur greater innovation in SiC power semiconductors. Our mutual capabilities come together in a complementary fashion to enable the co-development of novel heat-dissipating solutions. Toray's R&D presence in Singapore will also help build a stronger R&D ecosystem in this part of the world."

CS International to return to Brussels – bigger and better than ever!

The leading global compound semiconductor conference and exhibition will once again bring together key players from across the value chain for two-days of strategic technical sessions, dynamic talks and unrivalled networking opportunities.

Join us face-to-face on 18-19 April 2023
View the agenda.
3 for the price of 1. Register your place and gain complementary access to TWO FURTHER industry leading conferences: PIC International and Power Electronics International.
Email info@csinternational.net or call +44 (0)24 7671 8970 for more details.