Silanna UV sets 235 nm output record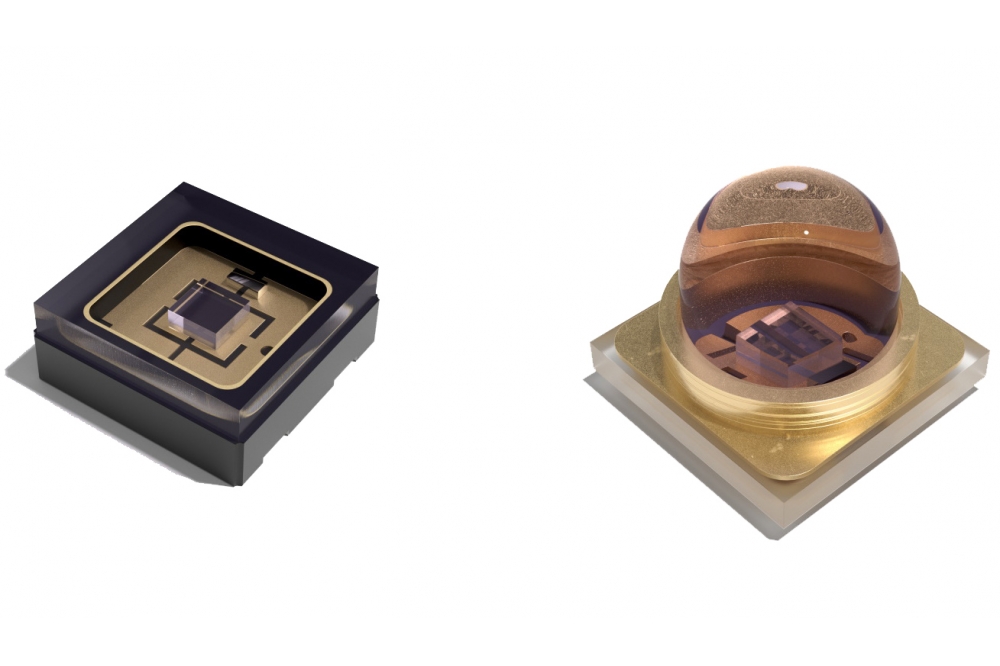 Patented technology brings performance boost to UV-C and deep UV-C LEDs

Australian firm Silanna UV has announced new far UV-C and deep UV-C LEDs that take advantage of the company's patented short period superlattice (SPSL) technology for industry-leading performance in the difficult-to-obtain 230 – 265 nm UV range. This includes the highest output power in any mass-produced UV LED at 235 nm.

The SPSL approach overcomes the difficulties that plague AlGaN UV-C LED technologies. By engineering a nanostructure from alternating layers of AlN and GaN, Silanna UV has developed a material that is easier to control, and which has superior properties to traditional AlGaN.
Silanna's SPSL also mitigates several issues that AlGaN has for short wavelength LEDs - in particular, the older method's poor light extraction and electrical performance. This means revolutionary benefits for UV-C LED quality.
The new far UV-C 235 nm SF1 series and deep UV-C 255 nm SN3 series are both available in either 120-degree or 30-degree viewing angle SMD packages, making them ideal for a wide range of tasks.

The 30-degree package's parabolic lens provides greater irradiance than even traditional UV lamps. Both the SF1 and SN3 series boast low power consumption and have exceptional operating lifetimes.

These new LEDs are suitable for sterilisation, water and gas sensing, and instrumentation applications. The SF1 and SN3 series are powerful, small footprint deep UV-C emitting devices that deliver long lifetimes and high conversion efficiency.
The 235 nm peak wavelength SF1 series comprises the 120-degree view angle (SF1-3C3FWL1), and the 30-degree (SF1-3U8P3L1). These far UV LEDs are effective for water quality detection of nitrate (NO3) and nitrite (NO2), gas detection and high performance liquid chromatography (HPLC). Sensing applications will be enhanced by the higher irradiance of the SF1-3U8P3L1's 30-degree collimated source design.
Silanna's 255 nm deep UV-C SN3 series is ideal for water quality applications, including UV254 organic compound sensors, chemical oxygen demand monitoring, and measurement of suspended solids. Other application of the SN3 series are ozone gas (O3) detectors and medical analysers.
Both 120-degree (SN3-5C3FWL1) and 30-degree (SN3-5U8P3L1) package versions are available. The 30-degree collimated source design of the SN3-5U8P3L1 package offers higher irradiance for enhanced resolution in sensing applications.
CS International to return to Brussels – bigger and better than ever!

The leading global compound semiconductor conference and exhibition will once again bring together key players from across the value chain for two-days of strategic technical sessions, dynamic talks and unrivalled networking opportunities.

Join us face-to-face on 18-19 April 2023
View the agenda.
3 for the price of 1. Register your place and gain complementary access to TWO FURTHER industry leading conferences: PIC International and Power Electronics International.
Email info@csinternational.net or call +44 (0)24 7671 8970 for more details.