UK orders Nexperia to divest Newport Wafer Fab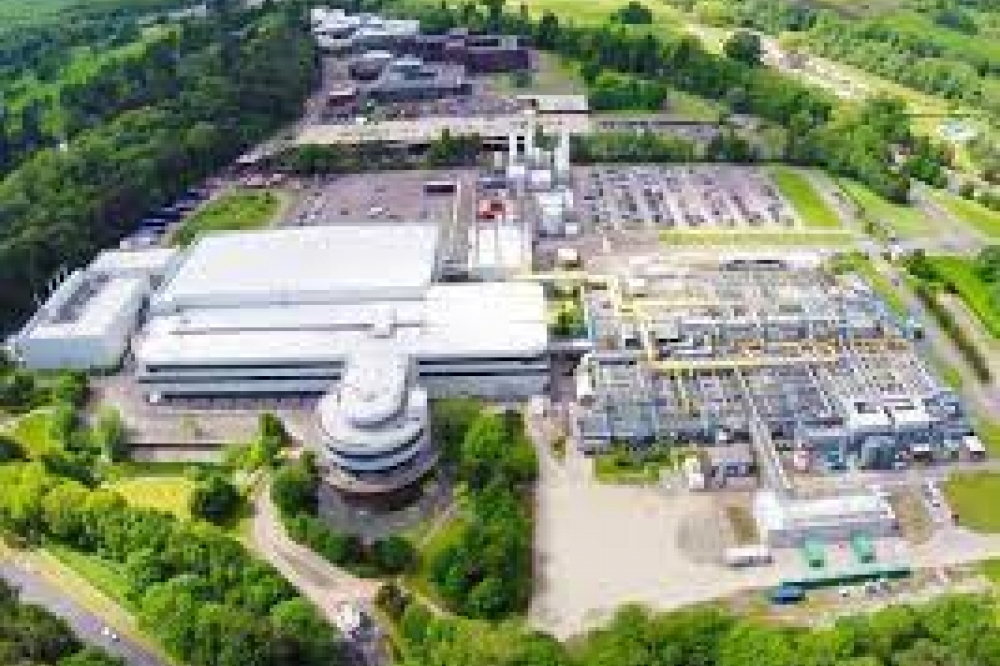 UK Government says Chinese firm's ownership is a risk to national security

The UK Government has made a final order for the Chinese owned chip company Nexperia to sell at least 86 percent of Newport wafer fab (NNL), stating national security concerns.

The review was triggered when on 5 July 2021 Nexperia gained an additional 86 percent of the share capital of Newport Wafer Fab (now NNL), taking its shareholding to 100 percent.
The Secretary of State's order says the ownership is a risk to national security relating to technology and know-how that could result from a potential reintroduction of compound semiconductor activities at the Newport site, and the potential for those activities to undermine the UK's own capabilities.
In addition there are concerns that the location of the site could facilitate access to technological expertise and know-how in the South Wales Compound Semiconductor Cluster, and the links between the site and the Cluster may prevent the Cluster being engaged in future projects relevant to national security.
Nexperia, which is based in the Netherlands but is a subsidiary of Chinese company Wingtech Technology, says it is shocked by the decision and does not accept the potential national security concerns raised.
Responding to the decision on behalf of Nexperia, UK country manager, Toni Versluijs, said: "We are genuinely shocked. The decision is wrong, and we will appeal to overturn this divestment order to protect the over 500 jobs at Newport. This decision sends a clear signal that the UK is closed for business. The UK is not Levelling Up but Levelling Down communities like South Wales."
He added: "We rescued an investment-starved company from collapse. We have repaid taxpayer loans, secured jobs, wages, bonuses and pensions, and agreed to spend more than £80m on equipment upgrades since early 2021. Those who sold the business to us agreed that it was the only viable solution, and the deal was publicly welcomed by the Welsh Government."
Simon Thomas the founder and CEO of the UK-based Graphene microchip firm, Paragraf commented: "It's good to at last see a decision in the case of Newport Wafer Fab. The industry understands that national security is undoubtedly important, and every care must be taken to ensure that the UK and its interests are protected. Still, significant steps must be taken to minimise the delays involved in these investigations in the future."

He added: "British companies cannot afford to lose competitive advantage, which is the unintended result of these drawn-out investigations and absence of direction that causes customers and shareholders to become frustrated and potentially look for clarity elsewhere."

"The Government should consider concrete and efficient processes to review national security concerns in a manner that provides a timely outcome for all in a clearly outlined and transparent process. Of course, we need to protect national security, but not to the detriment of British businesses."

"Paragraf is still waiting on an answer to the far-more-important question of whether the government believes that there is a future for the semiconductor industry here in the UK, and what they will do to develop and protect that future."
In September, the Financial Times reported that, Drew Nelson, former CEO of compound semiconductor specialist IQE, was looking to buy back the company, teaming up with private equity group Palladian Investment Partners.
CS International to return to Brussels – bigger and better than ever!

The leading global compound semiconductor conference and exhibition will once again bring together key players from across the value chain for two-days of strategic technical sessions, dynamic talks and unrivalled networking opportunities.

Join us face-to-face on 18-19 April 2023
View the agenda.
3 for the price of 1. Register your place and gain complementary access to TWO FURTHER industry leading conferences: PIC International and Power Electronics International.
Email info@csinternational.net or call +44 (0)24 7671 8970 for more details.