Wolfspeed partners with FIRST to sponsor robotics competition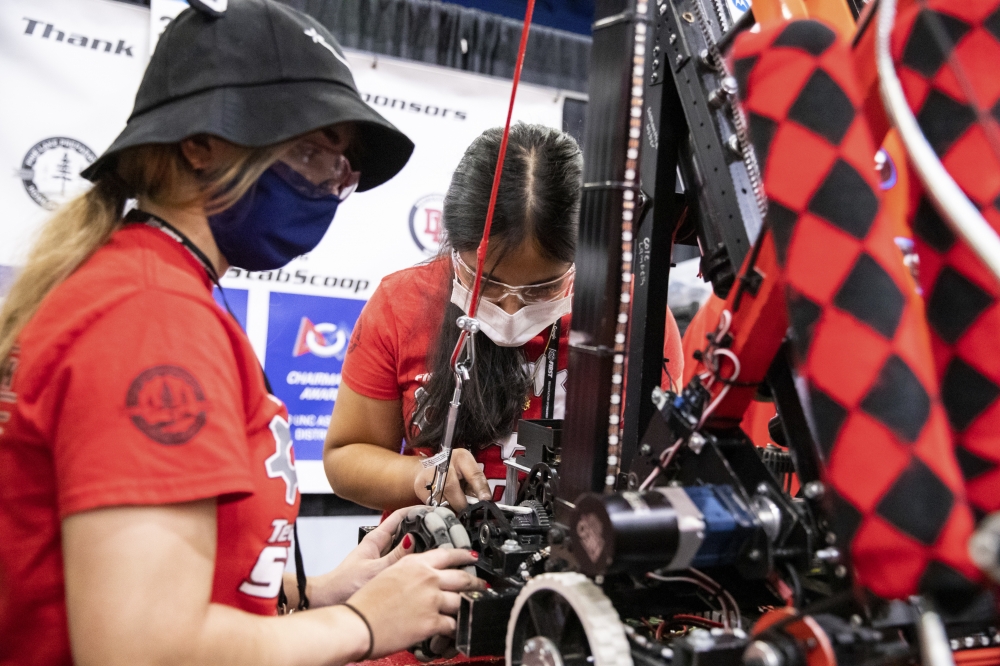 Competitions in North Carolina, California, Arkansas, and Arizona support STEM access in communities where Wolfspeed operates

SiC company Wolfspeed has announced its sponsorship of the FIRST Robotics Competition, a hands-on STEM (Science, Technology, Engineering, and Math) program.
This sponsorship builds upon the company's relationship with FIRST Robotics Competition, with Wolfspeed first announcing a $25,000 donation in November 2019 to the SUNY Poly Foundation to provide support for SUNY Polytechnic Institute FIRST (For the Inspiration and Recognition of Science and Technology) teams and the Muccbots, a team in Utica, New York.
"We are thrilled to be a sponsor of the FIRST Robotics Competition in our communities," said Wolfspeed senior director of Diversity, Equity and Inclusion Tamara Pearce. "Our company represents 35 years of innovation, and we are proud to contribute as the participants work together to create solutions and change the world for better. The jobs of the future don't even exist yet, but this program helps develop the curiosity and problem-solving needed to be successful and adaptive to any challenges that the coming years may bring."
FIRST's high school-age program, FIRST Robotics Competition, challenges teams of students to build and program industrial-sized robots, ultimately playing a field game in an alliance with other teams and competing to attend the annual FIRST Championship.
The program mimics real-world engineering scenarios and develops supplemental skillsets, such as collaboration, fundraising, and marketing. The competition's 2023 theme will focus on United Nations' sustainable development goal of ensuring access to affordable, reliable and sustainable energy for all. Wolfspeed employees have previously supported the program by serving as judges for the Arkansas-area competitions.
"Building on their continued commitment to endorse STEM programs and minimise opportunity gaps for underrepresented populations, we are proud to have Wolfspeed's support as a sponsor," said Collin Fultz, Senior Program Director of FIRST Robotics Competition. "As a leader in SiC technology that helps to create a clean energy future for all, this partnership gives our participants yet another example of how teamwork paves the way for a brighter tomorrow."
Connecting the Compound Semiconductor Industry
The 13th CS International conference builds on the strengths of its predecessors, with around 40 leaders from industry and academia delivering presentations that fall within five key themes: Ultrafast Communication; Making Headway with the MicroLED; Taking the Power from Silicon, New Vectors for the VCSEL, and Ultra-wide Bandgap Devices.
Delegates attending these sessions will gain insight into device technology, find out about the current status and the roadmap for the compound semiconductor industry, and discover the latest advances in tools and processes that will drive up fab yields and throughputs.
To discover our sponsorship and exhibition opportunities, contact us at:
Email:
info@csinternational.net
Phone:
+44 (0)24 7671 8970
To register your place as a delegate, visit:
https://csinternational.net/register
Register