Aixtron launches G10-AsP system at Photonic West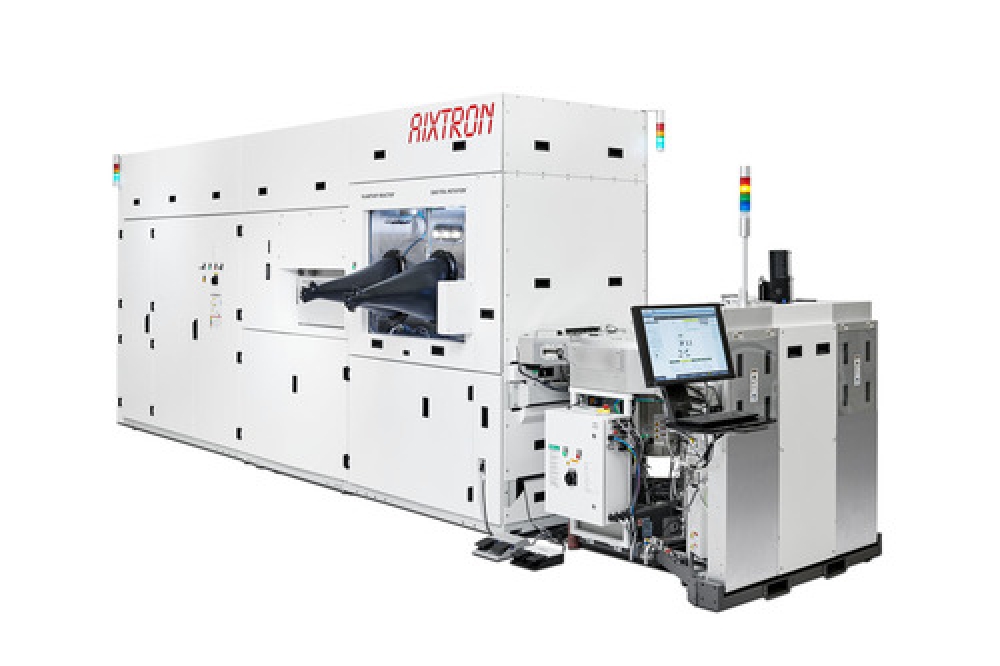 Planetary technology sets the ground for the next generation of high-resolution Micro LED displays and lasers

Aixtron SE has launched its new system G10-AsP to address the growing demands in the fields of Micro LED and laser devices for robust high-volume production.
"Micro LEDs will revolutionise the world of displays as they offer better durability, higher lifetime, a better picture quality and a very low energy consumption. However, this innovative technology challenges the production process as it requires lowest defect levels and highest uniformity rates. The answer to all this our new G10-AsP as it offers the industry's first fully automated process. The new system enables the highest throughput of its class with uniformity and defect levels never seen before", says Felix Grawert, CEO and president of Aixtron SE.
As well as mass production of Micro LEDs, the G10-AsP also meets the complex requirements to produce InP lasers and VCSELs in high volumes. The new platform G10-AsP will officially be launched on 1st of February 2023 during the Photonic West exhibition in San Francisco, USA.
The new fully automated G10-AsP is said to be the largest 200mm AsP Batch reactor released to the market and comes with In-Situ Cleaning and an automated cassette-to-cassette (C2C) wafer loading. For the first time, the Front-End can be equipped with SMIF (Standard Mechanical Interface) pods to further minimise the exposure of the epitaxial wafers to the room environment. With the In-Situ cleaning built-in, users can reset the chamber conditions on demand – be it after each process run for the most demanding requirements or just after a production campaign to benefit from highest throughputs. The platform is based on the successful Planetary Reactor technology which combines the multiwafer batch reactor concept with single wafer rotation to guarantee highest wafer uniformity.
The one big challenge to reach the next level for advanced Micro LEDs, but also for InP and VCSEL applications remains uniformity: Optimised on-wafer uniformity and wafer-to-wafer uniformity must be accomplished in a high-volume production process. Aixtron says that the new G10-AsP sets a new standard with respect to these values, offering a two-to-threefold improvement compared to its predecessor.