Diodes Inc releases first SIC SBDs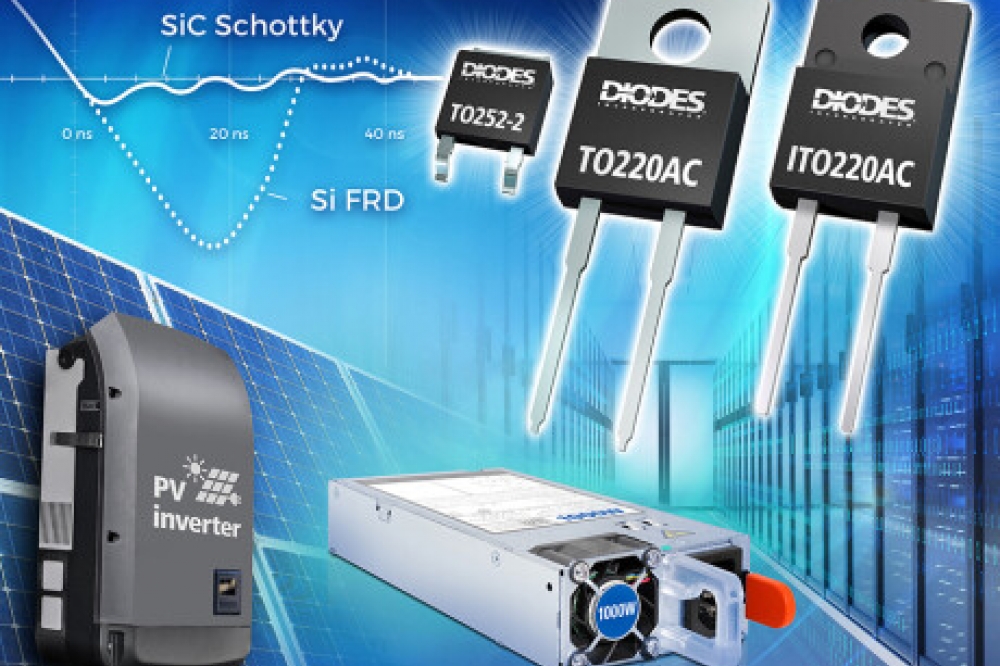 Wide-bandgap Schottky barrier diodes bring the benefits of improved efficiency and high-temperature reliability

Diodes Incorporated has announced the release of its first SiC Schottky barrier diodes (SBD). The portfolio includes the DSCxxA065 series with eleven products rated at 650V (4A, 6A, 8A, and 10A) and the DSCxx120 series with eight products rated at 1200V (2A, 5A, and 10A).

These wide-bandgap SBDs bring the benefits of significantly improved efficiency and high-temperature reliability, while also responding to market demands for reduced system running costs and low maintenance.
The devices are suitable for AC-DC, DC-DC, and DC-AC switching converters, photovoltaic inverters, uninterruptable power supplies, and industrial motor drive applications. These devices can also be used in a variety of other circuits, such as boost converters for power factor correction.
The efficiency of these SiC devices is said to be superior to those of conventional silicon-based products, and provide power supply designers with uncompromising product performance benefits, such as:
Negligible switching losses due to low capacitive charge (QC) that provide high efficiency in fast switching applications. This is suitable for circuit designs with higher power density and smaller overall solution size.
Three package options include surface mount TO252-2 (Type WX), through-hole TO220AC (Type WX), and ITO220AC (Type WX-NC).

The DSCxxA065 and DSCxx120 series are available from $1.24 to $2.33 and $1.70 to $6.68 respectively in 1,000 piece quantities.